By Staff Reporter
The country's premier trade showcase, the Zimbabwe International Trade Fair (ZITF) kicked off Tuesday in Bulawayo, with over 404 exhibitors from 19 countries participating.
This year's showcase which will be officially opened by Zambian President Edgar Lungu on Thursday, is running under the theme, "Stimulating Trade, Seizing Opportunities to Accelerate Growth."
ZITF runs until Saturday.
However, the fair got off to a slow start with most exhibitors still putting final touches to their stands while others were still deserted by midday.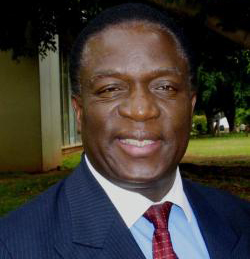 One of the highlights of the fair is the International Business Conference (IBC) slated for April 29 at the Zimbabwe International Exhibition Centre.
The IBC will be officially opened by Vice President Emmerson Mnangagwa.
The business forum will offer local firms the opportunity to link up with international partners and will assist businesses to reform export controls as a path to economic growth and development.
Some of the exhibitors in the Home Industries stand who spoke to 263Chat expressed optimism that they will make brisk business during the fair.
"The trade fair has come at the right time for me and I am looking forward to selling all of my stock especially to visitors who are coming for the fair. The local market has been very slow and such platforms offer us an opportunity to make money," said Samukeliso Banda, who specialises in basketry.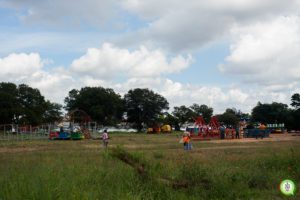 It has not been all smooth sailing for this year's edition, as an outbreak of Foot and Mouth Disease (FMD) has resulted in the Bulawayo Agricultural Show (BAS) reducing some of the livestock related exhibitions.
The FMD strain was detected in the city a few weeks ago and has affected abattoirs and cattle sales in and around the city.
"The BAS was looking at penning pedigrees, however, due to the new outbreak of Foot and Mouth disease, these plans have been cancelled. Fatstock will be represented and a yarding of 90 head is expected," said Natalie Adlam, the show's Administration Officer.
The fair has however, been boosted by the return of traditional exhibitors such as China, Botswana, South Africa, Germany, Kenya, Zambia and USA among others.