Analysing the plights of Zimbabwean workers in the media one is convinced that there are no labor courts in the country. The stories which are tear drawing, unbearable and heart-rending leaves one with many questions than answers.
Recently National Railways of Zimbabwe (NRZ) staff went on strike over 11 months without their salaries. On the other hand, Pioneer Coaches workers were left stranded last week after their contracts were terminated as the bus company withdrew its buses from all local routes.
In Shurugwi, employees and villagers earlier this week demonstrated against chrome mine, ZIMASCO over its decision to close operations. The demonstrations follow ZIMASCO's retrenchments of workers without giving them severance packages and subsequent closure of the mine.
These are just some of the broader problems that Zimbabwean workers are facing on a daily basis.
Tinashe Hamadziripi, a former TelOne employee who was sent home without even a cent blamed the Indigenisation Policy saying it is the sole cause of the workers' plights.
" Vanhu vakatakatungamidza in the indigenisation of industries ndivo vari kutikuvaadza they want people to work for free this is not the era of slave trade," fumed Hamadziripi.
He also urged labour movements to publicise information pertaining to the retrenchment of workers.
"Workers should be educated on the necessary steps to take after retrenchment. Many of them lack knowledge on these issues. It is the duty of labour movements to educate workers," he said.
As the economy continues to shrink countless companies have been forced to shut down and job losses have intensified.
An assessment by the Zimbabwe Congress of Trade Unions (ZCTU) pointed out that from the 1, 3 million workers who were formally employed in 2012, only 1, 2 million were in employment last year, highlighting the extent of the industrial crisis gripping the country's strife-torn economy.
It is beyond doubt that these figures have gone down in recent years.
Japhet Moyo, the Secretary General of ZCTU blasted the Labour Act saying it does not have a clause which talks about workers' packages.
"It cannot be seriously contested that most employers who have failed and or refused to pay retrenchment packages, terminal benefits for employees who resigned and or retired and or judicial and quasi judicial damages in cases they were found on the wrong side of the law up to the date the Zimbabwe currency was invalidated were abusing the strained legal system to buy time for eventualities like the one now obtaining," he said.
Workers day commemorations
Workers Day is an occasion in which employees commemorate their historical struggles and intensify battles for good working conditions and fair remuneration while establishing a culture of human and worker rights. As the problems of the workers continue to mount, it is clear that Zimbabwean workers this year have nothing to celebrate.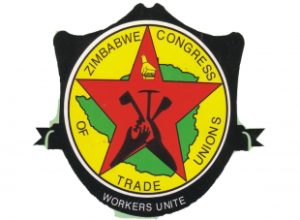 In an interview with 263Chat, Japhet Moyo, the Secretary General of ZCTU said, "there is nothing for the workers to celebrate but we will commemorate the day and use it as a platform to air out our views."
The theme for this year's workers day commemorations is "Worker under siege, arise and fight on."
In their statement on the International Workers Day, the Zimbabwe Human Rights Commission (ZHRC) says "as we celebrate this important day for workers, ZHRC notes with great concern however that due to the prevailing depressed and distressed economic environment, workers in the country both in the formal and informal sectors continue to face immense challenges negatively impacting their livelihoods.
"These challenges include involuntary retrenchment, wages pegged below the poverty datum line, late payment of salaries and sexual harassment of women at workplaces," reads the statement.
Please download the Labour Act of Zimbabwe: LABOUR_ACT_28_01