On Wednesday FC Platinum was duly crowned as the 2015 Independence Cup Champions after Dynamos' refusal to take part in the replay after the first match was interrupted due to electricity power failure.
FC Platinum returned the Uhuru Cup for the second time since its formation and they came to the match venue while Dynamos decided to stay away prompting the match organisers to automatically declare FC Platinum the winner of this year's edition.
ZIFA Chief Executive Officer Jonathan Mashingaidze lashed out at the stance taken by the Glamour Boys and said a decision would be taken on their behaviour.
"The Zimbabwe Football Association would like to inform the football fraternity and the nation at large that following the withdrawal of Dynamos Football Club from the Independence Cup replay, FC Platinum are automatically 2015 Uhuru Champions.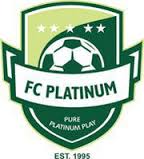 "The Independence Cup is part of the national Independence celebrations programme to celebrate Zimbabwe's hard won independence.
"ZIFA takes great exception to the behaviour exhibited by Dynamos and the association will communicate the course of action it will take in due course.
"We would like to thank all teams which participated in this year's Independence Cup," Mashingaidze said.
The stand-off between the cup organisers and Dynamos resulted from ZIFA's decision to decree a replay of the abandoned match on the 18th of April.
Dynamos were 1 nil up when the match was called off in the 65th minute following a power failure at the National Sports Stadium.
The football mother body had ordered for a full 90 minute replay at Rufaro Stadium on 13 May but Dynamos declined to participate in the rescheduled encounter.