Yes! It used to be Harare's busiest commercial hub for clothing and electronic gadget dealings, having been popularized by teenagers who would flock by the famed Ximex Mall along Jason Moyo Avenue in Harare to buy MP3s and Ipods which to some extent were greatest innovations of that time.
As times moved, operations around this area were jeopardized as the place has been converted into a car park. Many thought that was the end of informal dealings that had taken over the shopping mall but it seemed the entrepreneurs have refused to die with the old Ximex.
Without any nearby 'free' public toilets (the closest one along Jason Moyo avenue costs $0.50 per visit) ,the car park wall along Innez Terrace Street has been turned into a urinary, a clear indication or message to the Harare City fathers that there is not enough ablution facilities to service the ever bludgeoning Harare's population.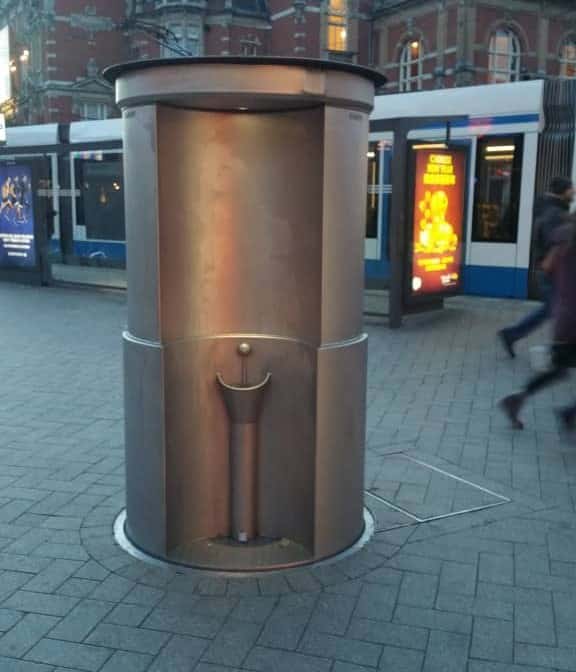 Dealers who spoke to 263Chat from Ximex bemoaned the absence of public toilets at strategic places in the Harare Central Business District (CBD).
"With the rate at which Harare's population is growing toilets and clean water distribution should be among the key priorities of our councils but instead they ignore stuff that causes health hazards and choose to fix roads first," said Tatenda Govha a cellphone dealer.
While women on the other hand argued that few toilets cannot be the excuse for urinating in public.
"There is no excuse on the issue, you do not see women urinating in public, where are we finding toilets? Varume havana hunhu chete (men lack manners)" said Trish Kadira a Harare citizen.
Efforts to get comments from Harare City Council were fruitless but it is to this publication's attention that there is an ongoing construction, reportedly toilets, under the foot-bridge near Joina City.
Meanwhile all around the CBD almost every open space area between buildings is unbearably stinky due to conversion into latrines.