As the curtain come down on Castle Lager Premier Soccer League during the Easter holiday with the much anticipated Harare derby between Dynamos and Caps United ending in a one all stalemate at the National Sports Stadium and other mixed results across the country.
After a disappointing start to the Easter campaign over unpaid salaries last Thursday when Makepekepe players failed to play against How Mine in Bulawayo, lost three crucial points and managed to overturn the tables and scoop a point in the Harare derby against The Glamour Boys on Monday.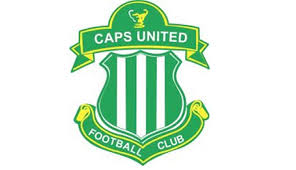 Caps United were in control in the first half and managed to hold the visitors to a nil all at half time and George Nyirengda opening the scoring sheet during the 57th minute, before Ronald Chitiyo was brought down in the penalty box that saw Qadr Amini converting from the penalty spot that gave the visitors a one all draw at full time.
Caps United coach Mark Harrison after the match was still confident that his charges have a lot to offer and that the race to the title was still at its pre-mature stage.
"We will get there and we have a lot to offer and a lot more will come, it's only a few weeks into the league and as the season progress l hope we can improve," revealed the Englishman.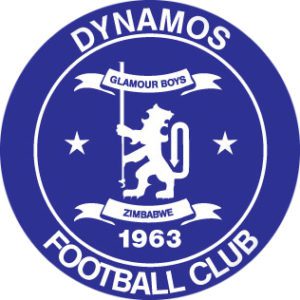 The Glamour Boys gaffer David 'Yogi' Mandigora also indicated that the derby was not an easy walk in the park and the goal was always coming and that they should have done more in the first half to wrap up the game.
"A goal against us was always coming and we cannot play all the games without conceding and that's football. I think our team played well in the first half and should have scored," said Mandigora.
On the same day newcomers Dongo Sawmill suffered their second defeat during the weekend from Triangle 1-0 and Chicken Inn dismissed newly promoted side Whawha 2-0. Debutant Tsholotsho side registered a point against Hwange after they drew 1-1 and on the other end the match between Chapunga and ZPC Kariba was postponed due to waterlogged Ascot Stadium.
After a disappointing campaign on the continent, FC Platinum will host debutant Flame Lilly at Mandava stadium after a 5 -2 defeat on aggregate by Young African club at the Caf Confederation Cup.
Castle Lager PSL Easter Holiday Results
Thursday
How Mine 3 – 0 CAPS United (Caps United failed to turn up)
Friday
Whawha 1 – 1 Harare City
Chicken Inn 2 – 0 Tsholotsho
ZPC Kariba 5 – 2 Buffalos
Highlanders 1 – 0 Hwange
Dynamos 1 – 0 Dongo Sawmills
Triangle 3 – 0 Chapungu
Sunday
Flame Lilly 1 – 1 How Mine
Buffalos 0 – 0 Highlanders
Monday
Dongo Sawmills 0 – 1 Triangle
Chicken Inn 2 – 0 Whawha
CAPS United 1 – 1 Dynamos
Tsholotsho 1 – 1 Hwange
Chapungu v ZPC Kariba (The match was abandoned due waterlogged Ascot stadium)