"While we can imagine the World without a government it's impossible to imagine it without speech. Happy World Press Freedom Day media folks!" Information, Media and Broadcasting Minister Professor Jonathan Moyo tweeted early morning on 3 May 2015.
I gave him his first retweet.
The United Nations General Assembly, according to WikiLeaks, declared May 3 to be World Press Freedom Day or just World Press Day to raise awareness of the importance of freedom of the press and remind governments of their duty to respect and uphold the right to freedom of expression enshrined under Article 19 of the 1948 Universal Declaration of Human Rights and marking the anniversary of the Declaration of Windhoek, a statement of free press principles put together by African newspaper journalists in 1991.
"UNESCO also marks World Press Freedom Day each year by bringing together media professionals, press freedom organisations and UN agencies to assess the state of press freedom worldwide and discuss solutions for addressing challenges. Each conference is centred on a theme related to press freedom, including good governance, media coverage of terrorism, impunity and the role of media in post-conflict countries," informs the whistle-blower website.
MISA-Zimbabwe, a media grouping which promotes media pluralism, independence also joined the rest of the world in commemorating World Press Freedom Day, under the universal theme: Let Journalism Thrive! Towards Better Reporting, Gender Equality, & Media Safety in the Digital Age.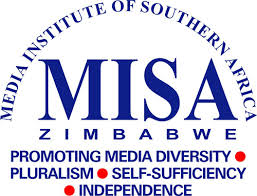 In his speech, MISA (Zimbabwe) Kumbirai Mafunda said he noted with great concern that close to two years after the coming into being of the 2013 Constitution, Zimbabwe is still to align several of its restrictive media laws with the country's supreme law.
"These offending laws, compounded by an ailing economy that has seen the closure of the Zimbabwe Mail and Southern Eye private newspapers due to serious sustainability problems, continue to pose serious threats to media freedom and citizens' right to freedom of expression and access to information through diverse media.
"Free journalistic enterprise, journalism safety and professionalism, cannot thrive in an environment chocking with a raft of repressive media laws such as the Access to Information and Protection of Privacy Act (AIPPA), Broadcasting Services Act, Interception of Communications Act, Official Secrets Act and Criminal Defamation, among others.
Mafunda said instead of reviewing these laws and ensuring the full enjoyment of freedom of expression as enshrined in the constitution, government is contemplating adding new pieces of legislation that will further curtail free speech online under the guise of preventing cybercrimes.
"Also lamentable is the fact that the country is still to license community radio stations as provided for in terms of the Broadcasting Services Act of 2001.
"Hence our theme for 2015, Reform Media Laws Now: For Sustainable, Diverse and Free Media, is an impassioned plea for government to urgently repeal or amend all media laws that infringe on the right to media freedom, freedom of expression and access to information," he observed.
Among other things, MISA-Zimbabwe urged the government to swiftly align the country's media laws, policy and regulatory frameworks with the new constitutional dispensation and the regional and international instruments that it is a state party or signatory to, and deal with perpetrators of media violations and ensure the greatest safety and security of journalists conducting their lawful professional duties.
The organisation also called for a review of the broadcasting policy framework to secure ZBC's  governance, managerial and editorial independence for it to fulfill its public service mandate as provided for under the new constitution, and the reconstitution of the Zimbabwe Mass Media Trust to cushion the government-controlled Zimpapers from political interference.
In the statement, Mafunda asked the government to facilitate the accessibility of information to the public and broadcasting stakeholders by all relevant authorities through regular updates on Zimbabwe's digital migration plans and developments, as well as urgently formulate a clear policy and regulatory framework for community broadcasting which will include a representative and all-encompassing definition of a community for purposes of facilitating the application process and licensing of community broadcasters.
The Zimbabwe Lawyers for Human Rights (ZLHR) said while other media practitioners and global citizens celebrate the strides made in their countries towards attaining and enjoying media freedom, it was lamentable that Zimbabwean journalists and ordinary citizens have little to cheer as they continue to suffer persecution by the State and non-State actors, who routinely use a raft of legislation to charge them and suppress criticism.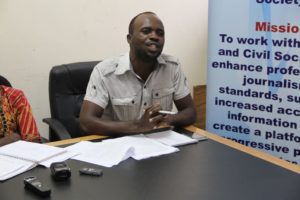 Said ZLHR: "It is distressing to note that in Zimbabwe, World Press Freedom Day is being marked at a time when freelance journalist and pro-democracy activist Itai Dzamara's whereabouts are unknown. Dzamara, who disappeared on 9 March 2015, has been missing for close to two months now. It is quite clear that those who abducted Dzamara are people who are less willing to tolerate dissent.
"How can democracy thrive when citizens such as Dzamara can just be disappeared in broad daylight and remain unaccounted for."