By Misheck Shambare
Women in Epworth have revealed that they suffer the brunt of the deteriorating service delivery system
The local board of Epworth has been allocating more residential stands without servicing the land first resulting in many people occupying the place without ablution facilities.
Speaking at a side interview during the commemorations of Women International day in Epworth, Sarah Njanji an Epworth resident said the local board is letting residents down in terms of service delivery.
"The Epworth Local Board is continuing to give people more new residential stands where the area is not serviced nor have some water to use.
"Water situation is affecting women more because a lot of chores that include washing the clothes, washing the dishes and fetching water to drink for households are mainly done by women," she said.
As a result women have to walk long distances in search of clean water from the nearby bush pumps.
According to World Health Organisation Universal Declaration of Human Rights, Water is one of these essential human needs.
"In Epworth there are only a few bush pumps where people can get clean water to drink and with Cholera that has been recorded in Harare it becomes difficult for us to fetch water from other sources such as wells," said Sarah Njanji.
Not only is water problems but a lot of refuse is not collected by the Harare City Council which is now posing healthy disasters as it is now a breeding ground for various diseases.
Another Epworth woman who was present at the March, Nomatter Bandera said there is no electricity which makes life difficult for them as they have to rely on other sources of energy.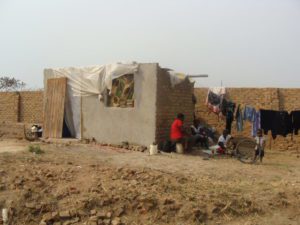 "We do not have electricity in Epworth and many residents have to walk for several kilometers to nearby forests in search of wood those who are lucky have to fork out a dollar every day to buy paraffin," she said.
Epworth has become one of overpopulated residential area because of cheaper rentals which ranges around $15 to $30 per room.
This year's theme was running under "Promoting justice and preserving the dignity for Zimbabwean women" was celebrated in a march by Epworth women from Overspill shops up to the Epworth Local Board.
In solidarity messages, Epworth female councilors challenged other Epworth women to take up positions of leadership irrepective of their gender.
"It was difficult for a woman to participate or be voted to become a leader but now times have changed and I myself am a councillor, I have achieved it and you can do the same," said Councillor Chabaya.