We may have celebrated social media's rise to prominence through redefining how people and organizations communicate at both social and business level, but many have not bothered to check what happens to their personal data posted on popular sites like Facebook.
In this educative technology review, l am going to help you trace down every company which is data mining your personal information for their commercial benefit. Though the advertisers may not be using you personal data in harmful business but it is wiser to know who is peeping into your private data.
Advertisers have taken advantage of the massive traffic generated by social media platforms such as Facebook, strategically positioning their corporate brand images through data mining useful data from their audiences. In the case of Zimbabwe, the scenario is much worse because the nation is not aware of who is doing what with the people's personal data being harvested on social sites by corporates.
Never mind the fact that President Mnangagwa launched Zimbabwe's National ICT Policy in March earlier this year because the document itself does not outline how personal data is protected when it comes to commercial use. The other loophole is the delayed gazetting of a comprehensive Cyber Bill which should strategically provide guidelines on how people's private data be used.
Facebook has this year upped its systems to increase levels of transparency in the way its subscribers interact online and also providing a trace of which advertisers are accessing your perforation information.

Sow how do you find out which companies are feasting on your personal information?
First step is to go into the Settings menu once you log into your Facebook Account. The settings section is found by clicking the little down arrow near your name and picture in the upper bar.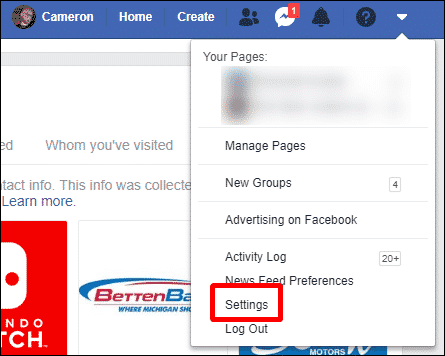 From the Settings drop down menu, you will find an Ads section, click it to proceed. You will see a section named Advertisers you've interacted with, then look at the Who have added their contact list to Facebook section.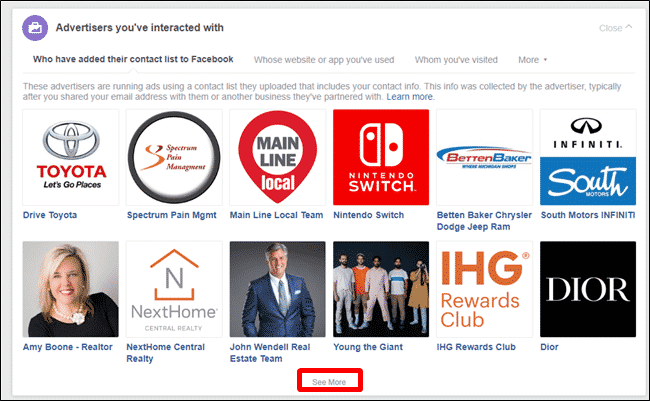 The above simple steps will be an eye opener for you to know which Advertisers are accessing your personal data for commercial use. Though it maybe something not worth losing sleep over with, it is better to have knowledge on what happens to your personal data when you update information online.