According to World Food Programme (WFP), school meals successfully meet basic nutritional needs while getting children back to the classroom.
With more than 13 000 children in Zimbabwe dropping out of school in 2013 due to a number of reasons including poverty and hunger, WFP intervention in Zvishavane could not have come at a better time as it sought to address the problem that has destroyed the future of many disadvantaged children in the country.
For WFP, drilling a borehole at Matenda Primary school in rural Zvishavane on top of the usual feeding scheme ensured that school children have access to safe and clean water.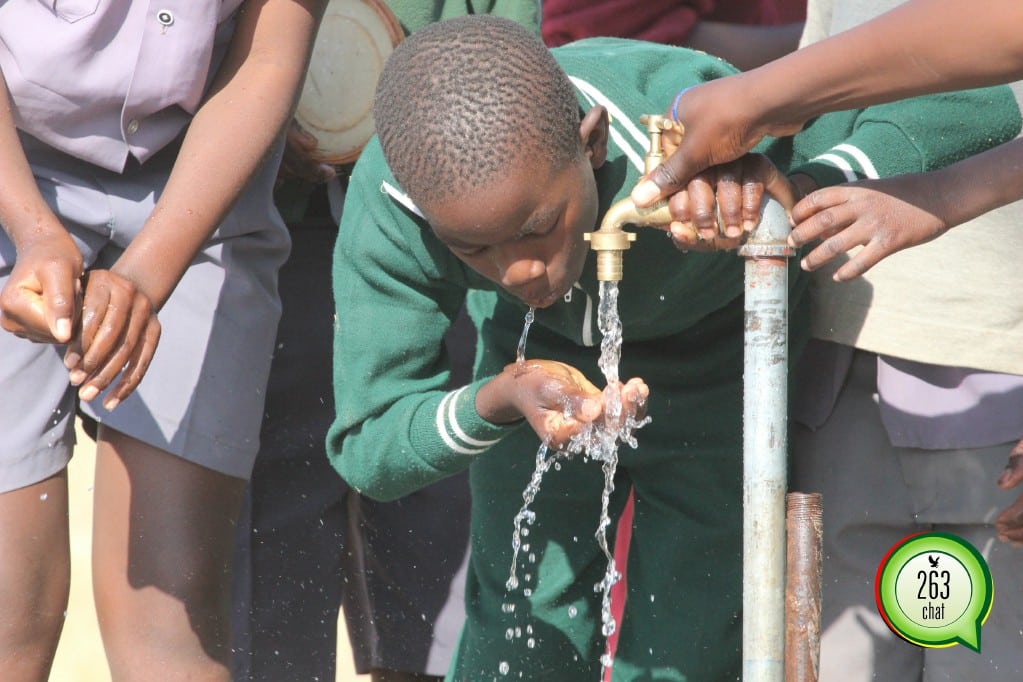 WFP also provided funding for the school to start a nutrition garden as part of its support to end hunger, improving food security, health and hygiene and supporting education outcomes.
Together with its implementing partner, the Adventist Development and Relief Agency, WFP is complementing government's efforts to attain the Sustainable Development Goal number two and four which aims at ending hunger and improving the quality of education respectively.
Speaking at the handover of the garden in Zvishavane recently, WPF Country Director, Eddie Rowe, said Matenda School Gardening project demonstrates how strengthening partnerships, and jointly addressing cross-cutting issues of nutrition, education and water and sanitation, is the key attaining the aims of the Sustainable Development Goals.
"To guarantee the success of the programme, we must ensure that school children can access the food they need at home, and have access to nutritious and healthy meals during the school day, in order for them to live a healthy and productive life.
"school meals act as an effective safety net, which not only prevent children from going hungry in the classroom, but also act as a tool for transformation, ensuring that every child has access to education, health and nutrition – a task made all the more difficult during times of drought and food shortages.
"When a meal is promised at school, children are more likely to attend class; their nutritional status is improved; and their future becomes a bit brighter.  While improving children's nutrition status, we are at the same time investing in their future," he said.
The United Nations reports that in 2016, an estimated 52 million children under 5 years of age worldwide suffered from wasting (with a low weight for their height, usually the result of an acute and significant food shortage and/or disease)

Parents who spoke to 263Chat could not hide their joy at how their lives have transformed since the WFP's led school feeding scheme started and how the piped water scheme has also helped them and their children.
"My first chores very early each day was to go and fetch just one 20-litre bucket of water from the dam, which is a five-kilometre walk, and then walk back home," said Regina Magwe, a wife and mother of three.
"The water there was also not clean, but we had no option," she added.
Matenda Primary School headmaster, Mr Blessed Siwawa said the school feeding program was a life saver for children and the school.
"The garden project and the piped water scheme together with the feeding scheme are a life saver to children in the areas. We faced massive drop out last year after the El Nino induced drought ravaged the area.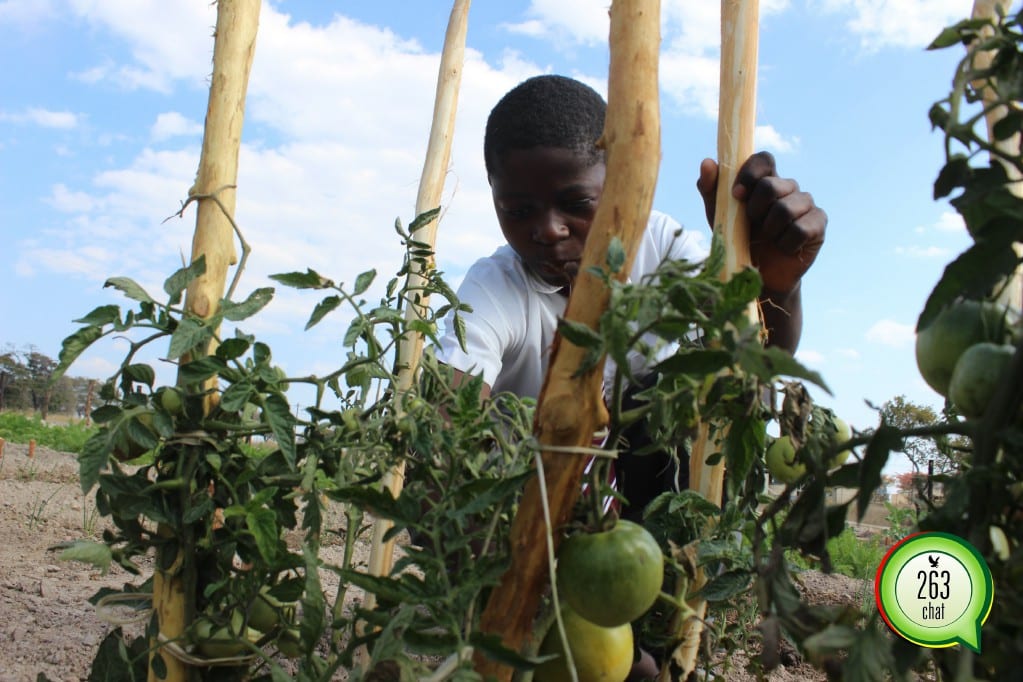 "Through the feeding scheme, we are now able to get kids back in school and that ensures that we are giving children quality education as they are now learning while not thinking about going hungry throughout the day, thus the WFP is killing two birds with one stone," said Siwawa.
The United Nations (UN) adopted the Sustainable Development Goals in 2015, after the expiring of the Millennium Developmental Goals and since then, a number of the UN agencies have been engaged in various projects in effort to meet the goals which span to 2030.
Zimbabwe, having missed some targets of the MDGs, is in a race against be time to meet the SDGs.
"It is WFP's mandate through Sustainable Development Goal Two to end hunger in all its forms by 2030. But we know that school meals alone will not accomplish our goals.
"It is only by connecting issues across the sustainable development spectrum –for instance, by recognizing that access to safe water and sanitation, and sound management of freshwater ecosystems, is essential to human health and to environmental sustainability and economic prosperity – that we will reach Zero Hunger," said Rowe on the importance of both the piped water scheme and the school feeding scheme.
According to the United Nations, the proportion of undernourished people worldwide declined from 15 per cent in 2000-2002 to 11 per cent in 2014-2016.