In the wee hours of the morning while some people are still deep in their sleep, commuter omnibus operators could be heard shouting, 'Mbare direct' unceasingly.
One could wonder why they have to ferry people at such a time. For people like, Irene Pisira, a 35 year old woman who hails from Damafalls Park it's time to wake up.
She has to be at Mbare Musika, the country's major trading market for vegetables and fruits where buyers and sellers convene, as early as 3 o'clock in the morning to trade staff including fruits, eggs, and groceries among others.
After purchasing her staff she has to quickly dash into town to clean up her potion of the pavement at corner Robert Manyika and Wayne Street.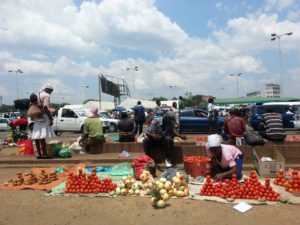 Waking  up during extraordinary hours, battling with the vehement 'Makoronyeras' at Mbare Musika, scrambling for vending spaces, enduring the bizarre chargers imposed by space barons reflect the daily scuffles of vendors in Zimbabwe's capital city, Harare.
This is just a mere reflection of the plights faced by thousands if not millions of people who trade stuff on the streets throughout Zimbabwe.
To add on to this, vendors have been unanimously forced to pack their wares and attend political party rallies as well as being drawn into clean up campaigns that have a political face.
Vendors have been ordered to evacuate the streets by government. As the recently held by-elections drew nearer vendors' eviction was extended.
While the ruling party has now implored diplomatic ways to chase vendors off the streets, MDC-T President, Morgan Tsvangirai, condemned government's threat to forcibly remove illegal vendors from town and city streets.
This depicts the power struggle which is slowly looming among political parties as they seek to control this new social base.
In the same light Queen of Grace ZimAsset Trust (QGZT), which has been in the limelight as champions for vendors' rights, has often claimed to be an arm of the ruling party.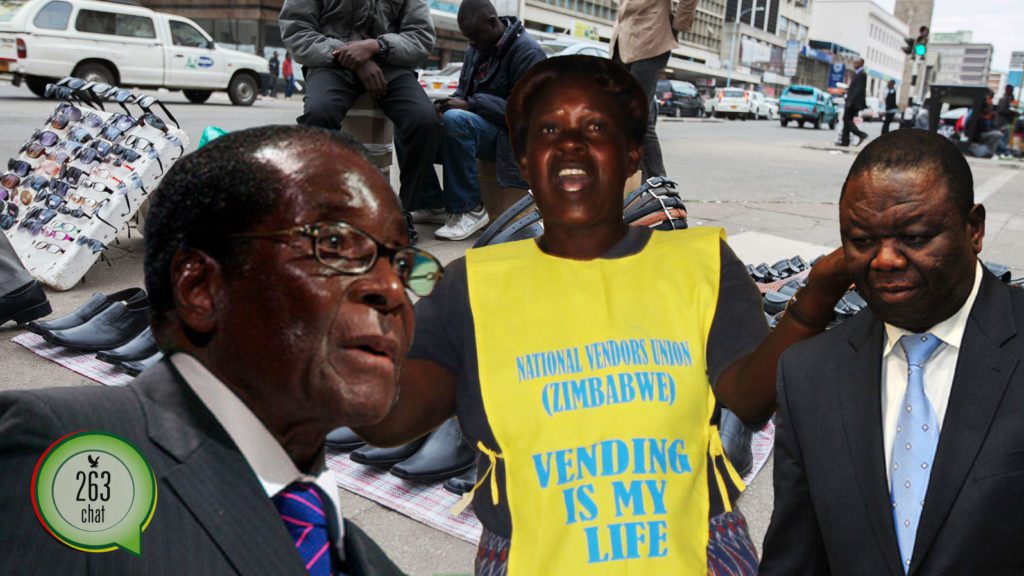 Speaking at a roundtable meeting last week, Former Minister of Economic Planning and Investment Promotion, Tapiwa Mashakada, said vending is a manifestation of the collapse of the economy which has prompted the birth of a new social base.
"Vending is a permanent feature which has seen the creation of a new social base. When a new social babe is formed parties scramble for its support and vote," he said.
Mashakada said that vending is evidence that the power block has failed to create jobs.
"Vending is now a public demonstration that has risen from government's failure to create employment," he said adding that vending cannot be done away with because of its rate of mobility.
Samuel Wadzai, the National Director National Vendors Union Zimbabwe (NAVUZ) concurred with the notion that vendors have fallen in the brackets of political scramble.
"Vendors are victims of political patronage with the likes of Chipangano (a youth group linked to Zanu PF, popularly known for beating up those who are not affiliated to the status quo) controlling the daily operations of vendors," he said.
He said: "people like Jimu Kunaka, (a notorious Mbare-based based ZANU PF Chipangano ring leader) and Godwin Gomwe, (a suspended Harare youth leader) resemble everything do to with politicisation of vending.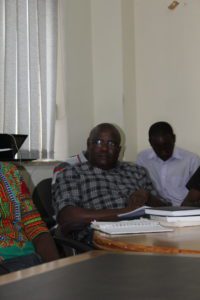 He added that, "Zanu PF youths were recently forcing vendors to attend the cleanup campaign."
Pedzisayi Ruhanya, an independent political analyst contends that vending is a result of the shift in political economy.
"Who gets what, when and how clearly shows that vending has taken a political dilemma. These are the contestations of what is happening in the streets," he said.
"The problem is hinged in the political circles unless politics is reformed it is difficult to deal with this symptom," he said adding that vending is a symptom of decomposition in the political scene.