Three University of Zimbabwe (UZ) students have made history after grabbing an award at the recently held Shoko Festival for their trailblazing work in the use of new media to advocate for the rights and empowerment of women in the country.
Dubbed the Hub Awards, Shoko Festival seeks to empower the next generation of new cutting edge ideas that use new media and civic technology to solve problems in their community or at a national scale.
The three, Ashley Muremba ,Rosemary Gwandu and Nicole Kurebwaseka who are third year students at the UZ have been involved in the setting up and running of Women Voices Zimbabwe (WVZ), an online media organisation that advocates, empowers and amplifies the voice of women and girls.
One of the students, Nicole Kurebwaseka was ecstatic at the rare recognition their project has gained within a short space of time saying it will also inspire other students to dream.
"I am so happy that we have been recognised for our work in empowering and amplifying the voice of women. l dedicate this award to all the women in Zimbabwe, There is no limit to what women can do," said Kurebwaseka.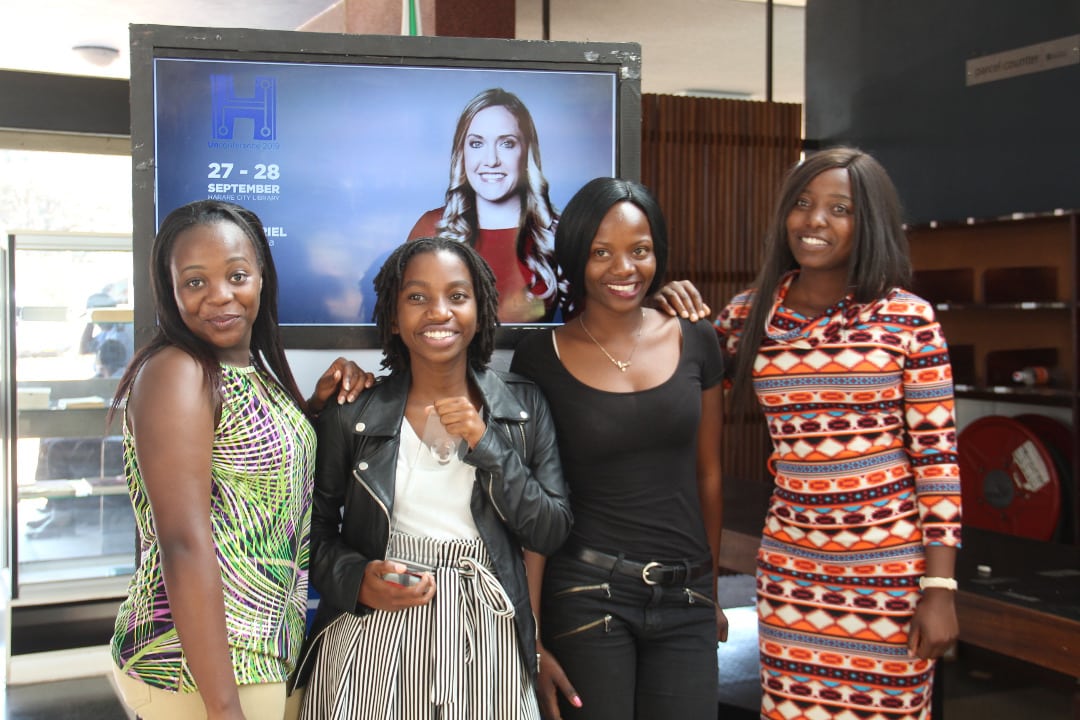 One of the mentors, Joseph Munda said the award is a testimony that passion mixed with vision can produce success.
Munda added that the award is a testimony that tertiary institutions do not only produce employees but entrepreneurs.
"This award is not just for Women's Voice Zimbabwe but for all the young female journalists and it attests that the University of Zimbabwe produces not just employee but entrepreneurs. We have seen how hard work mixed with passion and vision can produce success. This is just but the begin of these girls story, watch the space," he said.
Women Rising Award is an award given to a startup or organisation advocating for women's rights and voice using new media and technology.
The ceremony was held on the sidelines of the Shoko Festival, an annual event that showcases talent from both local and international artists.