The Independence Cup Final is a repeat of last year's final and Dynamos gaffer, David Mandigora is optimistic to win the Cup against the current cup holders FC Platinum at the National Sports Stadium on Saturday afternoon.
Mandigora is hoping to win the Cup since 'The Glamour Boys' last won it in 2013 and he is optimistic to clinch on to the 8th Uhuru Cup title.
"We are ready for the final and to face FC Platinum and hopefully to win the title," said Mandigora.
Dynamos face a tough opponent, FC Platinum who won a series of Cup trophies last year alone: ZNA Charity Shield, Chibuku Super Cup and they are the current holders of the Uhuru Cup.
FC Platinum who lifted the Cup twice are set to defend the Cup this afternoon and their coach Norman Mapeza is keeping his cards close to his chest about the final today.
"We cannot talk of a repeat of last year because many things have changed.
"It's going to be a tough encounter because Dynamos have a new coach and new players and the most important thing for us at the moment is that we have managed to book a place in the final," said Mapeza.
However the Uhuru Cup final appears to have turned into a national service as last's participants are still to be paid their prize money and sources within the Dynamos camp hinting that the players threatens to protest.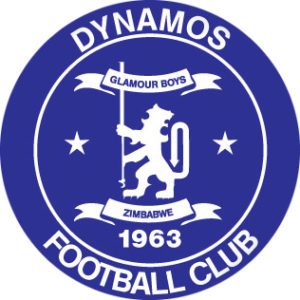 The Glamour Boys succumbed to a 3-0 on penalties to FC Platinum in last year's final and both teams are due to get their promised prize money. Dynamos was set to get $10 000 and PC Platinum to pocket $15 000 as the cup winners, whilst the third and fourth-placed Highlanders and Harare City were to walk away $7 000 and $5 000 respectively.
The top four teams from last year's Premier Soccer League campaign defending champions Dynamos, ZPC Kariba, Caps United and FC Platinum were picked to play in the tournament this year.
The Castle Lager Premiership has suspended all the weekend league matches to pave way for the Independence Day celebrations, this saw on Wednesday Dynamos dismissed ZPC Kariba 2-0 courtesy of goals by Blessing Moyo and Obey Mwerahari at Rufaro stadium to book a place in the final and FC Platinum beat CAPS United 6-5 on penalty shootout.
This year's prize money, the winners will get $10 000 with the runners up getting $7 000, whilst the third and fourth placed teams will get $4 000 and $3 000 respectively.
The play-off will be a clash between Caps United and ZPC Kariba at White City Stadium.