GWERU: Gweru City Council Director of Health Services Christopher Ruwodo, has urged residents to adopt a mentality of wanting to pay for council services rendered, as that would assist in maintaining standards, especially at medical institutions.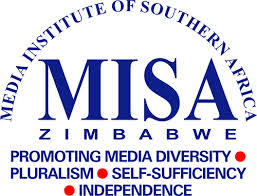 Speaking at a Media Institute of Southern Africa (MISA) State Of Service Delivery meeting with local journalists and residents at the Mayor's Parlour recently, Ruwodo said he had sadly noticed how most women who came to give birth at council clinics claimed to be penniless while they clutched state-of-the-art cellphones and tablets, at the same time putting on trendy hairstyles. The senior council staffer questioned these patients inability to pay the 'heavily-subsidized' $15 maternity fees.
Said the director: "Most of the women who fail to pay the subsidized $15 would be using very big tablets, and chatting endlessly on the phones in the wards, while sporting trendy hairstyles. I think the problem we have is that of mentality, as opposed to a situation where they do not have money.
"We need to shift our mind-sets, and learn to pay for services rendered, and that way we will keep our clinics and hospitals in good shape."
Turning to litter, Ruwodo said the cheapest way to take care of waste is 'not to throw it away in the first place.'
He revealed that dumped waste cost the local authority five times as much. Justifying why there is always litter at any given time at Kudzanayi Long Distance bus terminus, Ruwodo said the place had of late become very busy, with people throwing away litter that ended up turning into mountains of waste daily.
The director also admitted that council was buying refuse trucks at a very slow rate.
"It is because council does not have money. Those trucks also consistently use heavy gears and that tends to wear them down quickly as compared to other ordinary vehicles."
Journalists from media houses that include The Midlands Monitor, The Sun, The Times, The Southern Eye, The Chronicle, and Voice Of Zimbabwe attended the meeting, with representatives from the Gweru Residents and Ratepayers association (GRRA) and the Gweru United Residents Association (GURA) also engaging with acting mayor Moses Marecha and council directors.
Apart from Ruwodo, Acting Director of Engineering Services Engineer Paraymore Mhlanga also attended the indaba.
In his vote of thanks MISA's Thabani Moyo encouraged the leaders to continue providing more of their time to journalists even on other platforms, so as to inform residents of the state of service delivery.