A two day symbosium that brought together more than 100 marginalised adolescent girls and young women drawn from all the ten provinces of Zimbabwe to share experiences and highlight challenges hindering their education and empowerment.
The symbosium organised by Plan International Zimbabwe in partnership with Education Coalition of Zimbabwe, Alight Zimbabwe Trust and many other organisations was aimed at equipping girls from marginalised communities with information that will help them make informed choices.
Speaking on the sidelines of the symbosium, Getrude Phiri from Alight Zimbabwe Trust said the meeting was significant in highlighting the issue of girl child empowerment.
"Empowerment is not enough, we need empowerment to be self-sufficient and to be able to stand for their rights in their communities.
"We should not finish these discussions at this workshop but take them back to our communities and empower the community on issues of abuse and gender based violence in-order to sustain and strengthen SDG goal number 5 which is equality," said Phiri.
Tinotenda Bhobho a student from the University of Zimbabwe hailed the symposium for also bringing on board men towards the protection and wellbeing of the girl child.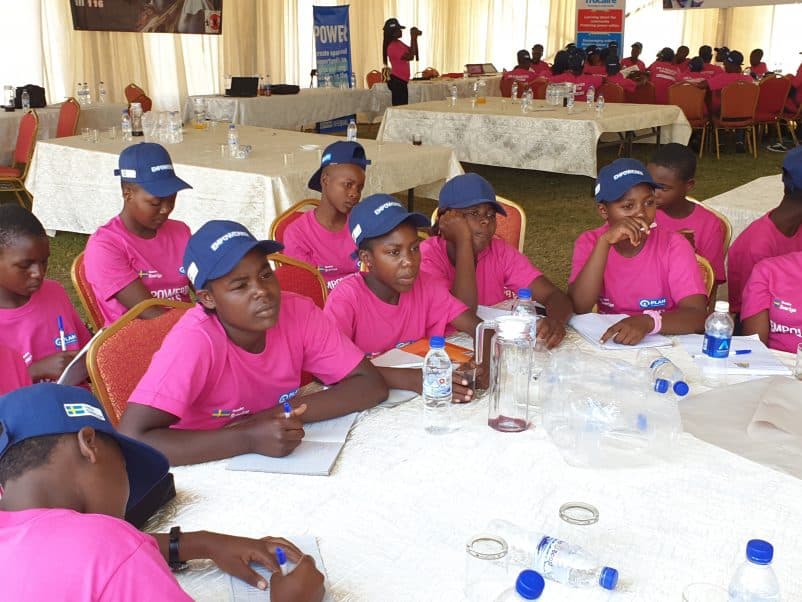 "Today's event was a very great and powerful event towards the protection of the girl child and towards contributing to their wellbeing, I was happy to note that men were able to contribute meaning this war is not only for and by the girls but it also has to involve men who are in most cases the perpetrators of gender based violence," said Bhobho.
Speaking at the official opening of the symposium, Principal Director in the Ministry Of Primary And Secondary Education, Dr Peter Muzawazi said they were committed to ensure that every child, regardless of their circumstance has access to equitable, quality inclusive and lifelong learning.
"For girls to live up to their full potential and have a brighter future they need an enabler – this enabler being the access to critical services such as quality inclusive education and Sexual Reproductive Health Rights," said Muzawazi.
He hailed the symposium for bring together young girls and giving them an opportunity to speak on the challenges hindering them from achieving their goals in life.
"Whilst we know and have heard about some of the challenges that girls are facing through our reports, today we are quite thrilled by the fact that a platform has been created for us to hear from girls and boys here present to speak for themselves about their challenges," added Muzawazi.
The symposium was held under the theme "Empowering Girls for a Brighter Tomorrow" and brought together more than 100 girls and boys from around the country.