After a while without making a street or kombi banger ,Antony Romeo, better known as Shinsoman ,is back with a music video titled 'Vanorwadziwa' featuring Lipsy Chitimbe , known as Ninja Lipsy.
In the song, Shinsoman basically, has a message both for his admirers and haters, we hope he has both of those.
At the beginning of the video,Shinso is neatly dressed compared to the almost always scanty dressing that he depicts.
At least Shinso is looking like a "normal" human being , well done.
Establishing shots on a beautifully designed old school land line handset definitely sets the pace which raises the viewer's expectations of a world class video.
However,as they say 'expectations disappoint'  and Shinso never disappoints when it comes to disappointing
Baba Devante kills the atmosphere with a marijuana designed suit, which portrays a bad boys image, which contradicts the song's lyrics.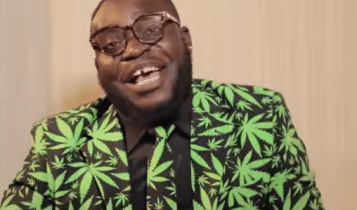 As unique and creative the suit may be,it would perfectly fit in a hardcore dance-hall music video not a mid-tempo Afro-pop love song.
On to Lipsy, the purple lipstick might be trendy but its not for everyone and everywhere.

A number of female artists in Zimbabwe, seem to be adopting the attractive color for their lips, despite looking horrible, on some of them.
Recently it was Tahle WeDzinza in the Give Me More video featuring Jah Prayza.
On the make up, Lipsy seem to have had a too much as it overshadows her appearence. She should have stuck to less make-up as demonstrated in the pictures below.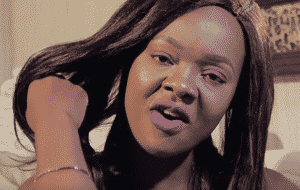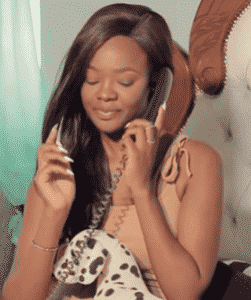 As if that is not enough, the room decoration  was poorly done. As a nation we might be suffering financially but tiding the room and making it look a bit attractive may sound very expensive, but it is worth it.
The room in which the video was shot is less spacious leaving everything crowded and not appealing.
The bed Is also not well spread ,room colors do not correspond,they are haphazard.
One would mistaken it for a kindergarten play area., well it's just mediocre, simply put
Shinso's haircut is something that one would not miss definitely a celebrity haircut and well done.
Overall, the video lacks creativity and is toxic for the eye. There is no action which is usually associated with Shinso as he spends the whole video sitting on the half done bed.
The production crew could have done more justice to the video, but they chose to disappoint. We hope that Shinso also paid the crew half the amount for such a shoddy job.