Raw Muzik, an emerging local recording label in Harare's leafy Eastlea suburb are on a mission to take reggae music to a new level following the successful recording of a new riddim set to be released later this week.
In an interview with 263Chat, Raw Muzik Executive Producer, Papa Lodza was all smiles for the new riddim titled #signofthetimes which he says touch on various aspects of life.
The soulful riddim features Zambian musician named Cactus and C.O.G and a host of local artists.
"Sign of times is a soulful and reggae light riddim that we want air in the mainstream radio and it has been in the works for the past six months,
"The riddim has lots of angles to it and touches on various aspects of life. There is a song about death done by Cactus from Zambia, a song about unifying the nation by Ras Caleb, most are about love with Cindy Munyavi doing the cover for three songs on the riddim,

"There are various artists on the soulful riddim which include Bryan K, Sylent Nqo, Dobba Don, Sniper Storm, Rocqui, Ras Caleb, Gary Tight, Cindy Munyavi, Allana, Eyetal Fya, HKD Mbare, Poptain, Cactus and C.O.G from Zambia," explained Lodza.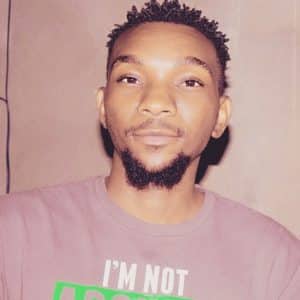 He added that the new riddim which will be banger and a good treat for all reggae lovers is a product of hard work, managing tight work schedules and artists bailing out.
#Signofthetimes riddim will be released on the 26th of August 2018 at the official opening of Club Khatar in Hellensvale.
"It was a hustle working on this riddim, getting artists together is hard. At some point you think that these are your people till ask to work with them. I was blue ticked, snubbed and ignored. Some of the artists have not had hits in five years and all I will be trying to do is help but I will not expose who they are however I am thankful for those that came through,
"For me it does not cost a thing; if you are a singer, a writer you just come through to the studios," added Lodza.