The 2018 PPC Imaginarium Awards have been launched in Zimbabwe, in partnership with the National Art Gallery of Zimbabwe, under the custodianship of its executive director, Doreen Sibanda.
They were launched at the official opening of the second International Conference on African Cultures (ICAC) at the National Art Gallery of Zimbabwe, in Harare recently.
The competition, which is having its fourth edition in South Africa, with cash prizes up for grabs to the equivalent of R100 000, is being launched here for the first time.
The Minister of State in the Vice President's Office Hon Clifford Sibanda, representing guest of honour, Vice President Hon Emmerson Mnangagwa, thanked PCC for the initiative and supporting the conference.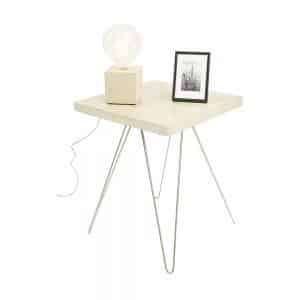 "It is always a pleasure to be associated with events that emphasize our significance with the support of our industrial production giants. There cannot be an industry without a people. In the same vein, a people without a viable industry in this modern age will find life difficult to live," Hon. Sibanda said.
He went on to mention that growing a new artistic and positive cultural expression that the rest of the world was cherishing, was Africa's gift to the world.
"Creating a dialogue and engagement on art and culture will broaden our creative and cultural industries. It also serves to reclaim our collective identities," he said.
The PPC Imaginarium Awards were established by PPC Ltd, to give emerging designers and artists the opportunity to showcase their talent and creative thinking by using PPC-based concrete as a primary base or material across the competition's six disciplines; Architecture, Fashion, Film, Industrial design, Jewellery and Sculpture.

Speaking at the same occasion, PPC CEO Kelibone Masiyane said that the company was excited to support the arts fraternity in what he envisioned to be a long-term relationship.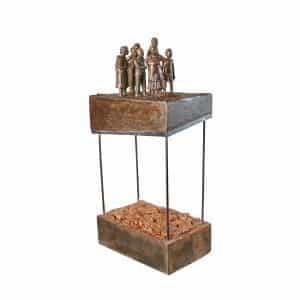 "The Zimbabwean arts sector is rich in talent, but is often left behind when it comes to financial support and investment. We hope that as we continue to support local artists over the coming years, we will begin to see more businesses supporting the arts community, helping its growth and nurturing its vibrancy," Mr Masiane said.
He said that innovation being a key pillar of PPC's vision and strategy, this was reflected in everything that the company did, from providing a consistent quality range of products, superior customer service, to creating partnerships for mutual growth.
"We encourage artists to embrace the PPC Imaginarium competition as an opportunity to showcase their creativity and push the boundaries of their arts," he said.
The first edition of the PPC Imaginarium Zimbabwe competition will also include a range of programmes and workshops to help develop local artistic skills, equipping local artisans to work with cement.
The winner of each of the six competition categories will receive a cash prize of R50 000 or the equivalent in US Dollars, with runners-up walking away with R15 000 each. The overall winner will receive the grand prize of an equivalent of R100 000, in addition to having won their respective category prize.
Artists and designers living in Zimbabwe are eligible to enter the PPC Imaginarium competition, including resident holders and foreign students with study permits living in Zimbabwe, who are not professionally established in their respective fields.
Artists and designers may enter multiple categories, with an original artwork for each category, and may also enter over again if they entered in the South African competition in previous years.
Film entries close on Tuesday, 31 October 2017 while entries for the Sculpture, Industrial Design, Fashion, Jewellery and Architecture categories close on Friday, 1 December 2017. Regional judging and the 2018 winners' announcement will take place in April 2018, and the winner and runner-up in the Architecture category will be announced in May 2018.