Persistent power cuts (load Shedding) introduced by the power utility company Zimbabwe Electricity Supply Authority (ZESA) have negatively affected production in all sectors of the economy with irrigation farming not being spared either.
ZESA has attributed the power cuts to the depleting water levels at Kariba dam as well as shortages of foreign currency to import electricity from neighbouring South Africa and Mozambique.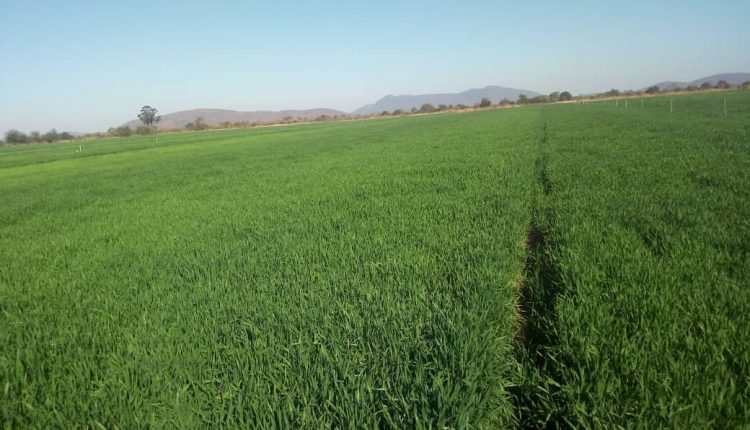 This came out at a recent field trip that was undertaken by media practitioners at Stanmore Irrigation Scheme in Masvingo province.
Stanmore Irrigation Scheme is one of the projects bankrolled by United Nations (UN) through its agencies, the Food and Agriculture Organization (FAO) and the World Food Programme (WFP).
Speaking to journalists and representatives from the Ministry of Information and Broadcasting Services which also included the Director in the Department, Major Anyway Mutambudzi and delegates from different UN agencies, chairman of Stanmore Irrigation Scheme Amon Bumhudzo expressed gratitude for what the UN agencies have been doing to uplift their lives since the programme started.
"This irrigation programme has changed our lives since we came to this farm in 2004. Most of us came her with nothing, but look at the houses, farming and cars that people now drive around. Most of us have managed to send our children to school up to university levels. Most of us have become businessmen, what else would we want?" questioned a visibly excited Bumhudzo.
FAO has contributed in more ways than one to the growth of the irrigation scheme as they have made sure that they provide a farm manager who is always at their disposal with technical expertise that is plant population, plant spacing as well as how to use herbicides to kill weeds.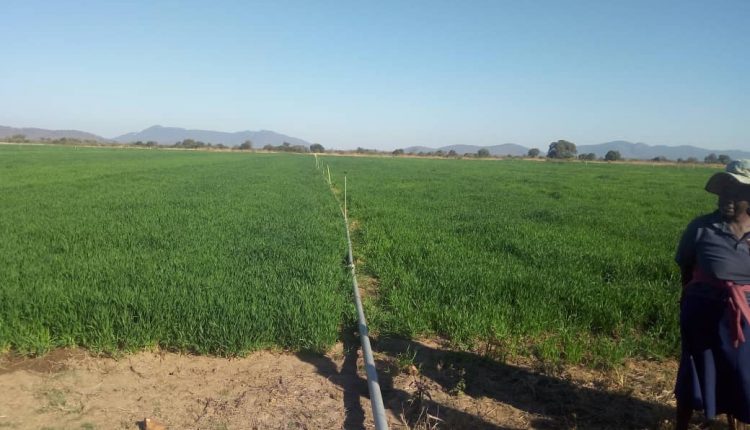 However, Bumhudzo did not mince his words and brought to light some of the problems they are facing which they believe have been hindering progress to their operations.
"Since the time ZESA started load shedding, things have not been easy for us especially in terms of watering. We use electricity to power our engines that draw water from the nearby Mutilikwi River, but just because electricity is always not available during the day and only gets reconnected around 10 pm, we have resorted to watering our products at night which is not good at for certain reason."
Bumhudzo added, "It is very difficult to water at night because, it's not easy to walk in between crops while our risers are watering and when pipes burst as it is the norm, one will not see the burst pipe hence wasting a lot of water in the process."
However, UN agencies that were present noted the concern and promised to look at the issues as a matter of urgency.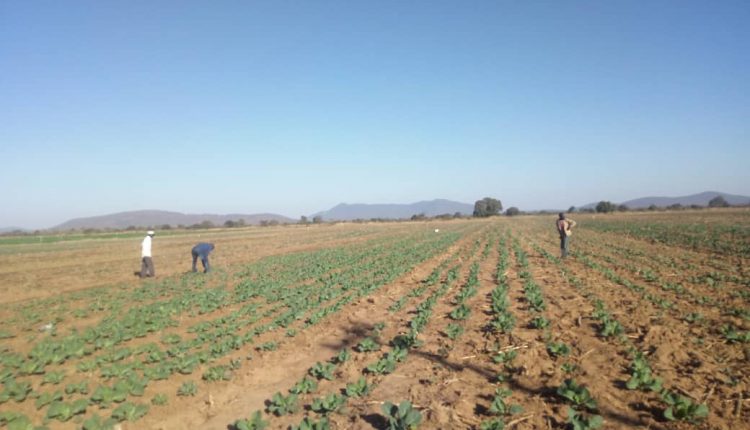 However, In Chebvute, the agencies made sure that a solar power was installed to help in the pumping of water in the absence of electricity.
Stanmore Irrigation scheme came into existence in 2004 with 32 farmers who have been practicing group farming over on the 32 hectors land which has been divided into four main blocks.
According to the chairman, in Block A, every farmer has 0,25  hectares of wheat while in Block B every farmers has 0,1 hectors of cabbage. The farmers are also allowed to plant any other horticulture produce on the remaining land in Block B, which is tomatoes, vegetables among others.
The third Block has been set aside for maize under the Command Agriculture scheme where they have been planting the 727 maize variety.