Peace Pledge a Fallacy: Manyika
Accuse Zanu PF Supporters of Pulling Down Opposition Parties' Posters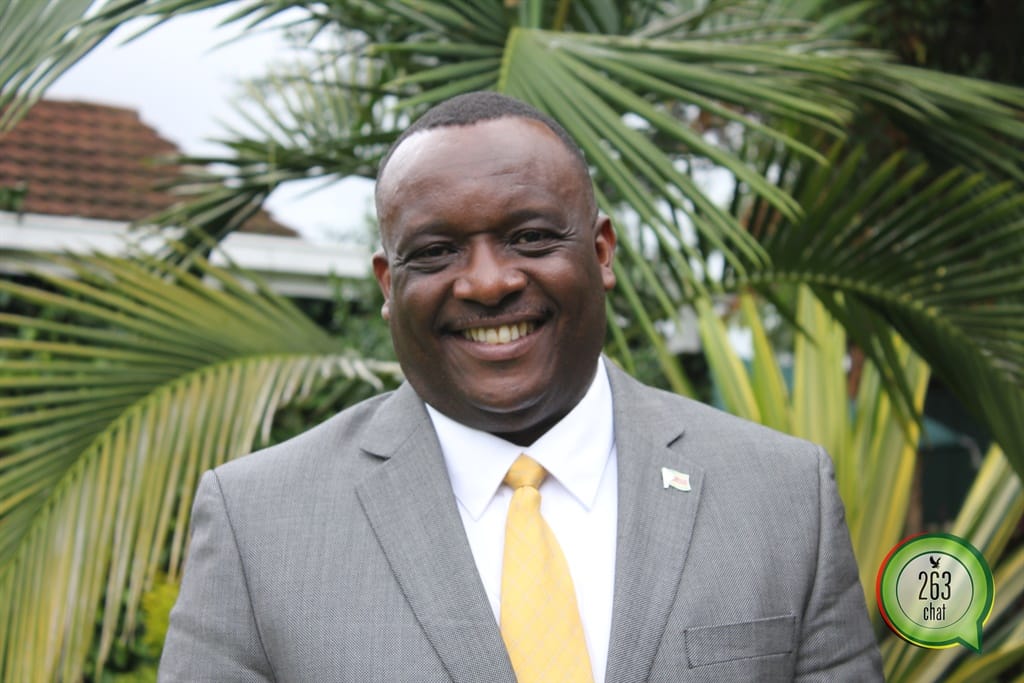 Presidential hopeful and Build Zimbabwe Alliance (BZA) leader, Dr Noah Manyika has accused Zanu PF supporters of pulling down and defacing his campaign posters charging that the Peace Pledge signed by political parties early this week is a fallacy as long as President Emmerson Mnangagwa cannot control his members.
By Costa Nkomo and Lovejoy Mutongwiza
Manyika accused Zanu PF followers of being provocative.
"A few days ago, I signed the peace pledge on behalf of the Build Zimbabwe Alliance. We have heard from the President's mouth his claim that he wants a peaceful, non-violent election. I am in Gweru today where the banner for a meeting for which we have police clearance has been torn and our posters pulled down.
"We don't know who tore up our banner and posters in Gweru. We know who did it in Chegutu because the president's own posters are pasted over ours. This is not only illegal under the electoral act, but flies in the face of the claims that Zanu PF is committed to peace. It's important for all of us to be clear that a country led by people who are not committed to peace cannot be open for business," he said.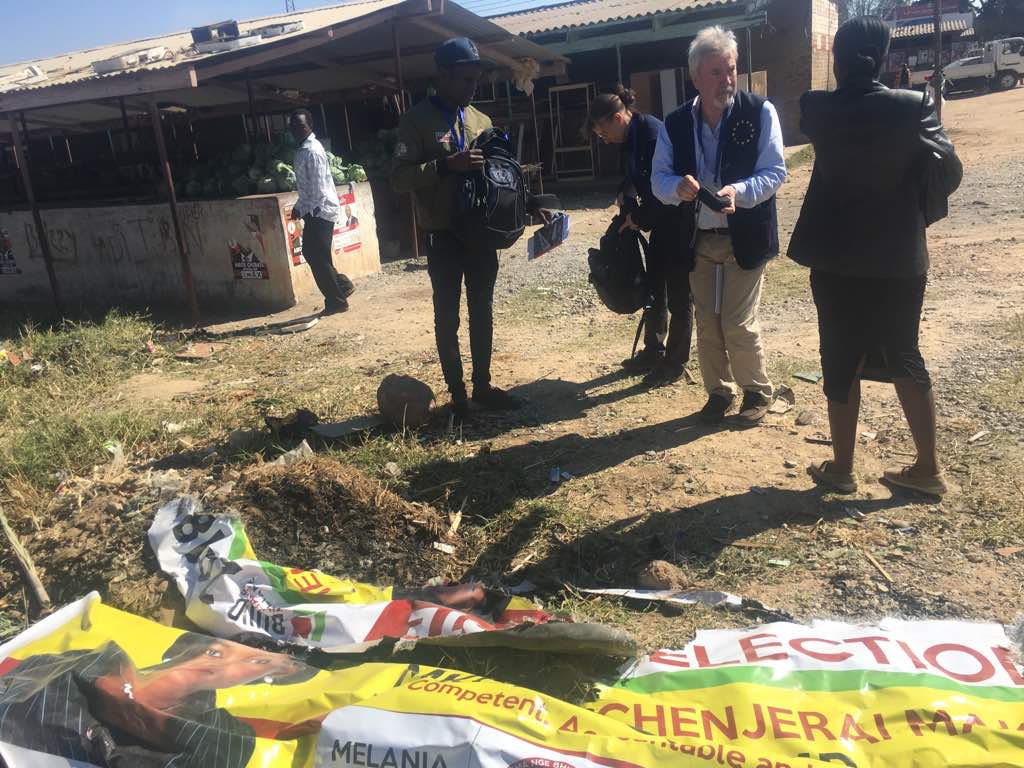 He told 263Chat that the European Union Observer Mission has met with the BZA leadership and are awaiting their final deliberation.
"We appreciate the EU team meeting with our team in Gweru to see for themselves what happened to our posters," he said.
BZA aspiring parliamentary candidate for Mkoba constituency, Melania Makumbe who confirmed that her posters were tempered by alleged Zanu PF supporters said she taking her case to the police.

"I want to go and report the case to the police as advised by the Zimbabwe Electoral Commission. ZEC advised us to report matters of concern to any local police station."
Zanu PF chairperson for Midlands Province, Daniel Mackenzie Ncube could neither confirm nor deny the allegations.
He encouraged his party followers to abide by the peace pledge signed by all political parties last Tuesday.
"We encourage our supporters not to tear anybody's poster. We are supposed to live by the peace pledge in the latter and spirit of it," he said.
According to Section 152 of the Electoral Act Destruction of political posters is an offence.
"(1) Subject to subsection (2), from the date on which an election is called until its result is declared, no person shall deface or remove any billboard, placard or poster published, posted or displayed by a political party or a candidate contesting the election.
"(2) Subsection (1) does not apply to the removal or defacement of a billboard, placard or poster by or at the direction of—
(a) the person who published posted or displayed it; or
"(b) the owner or occupier of the land or premises on which it is published, posted or displayed in contravention of section one hundred and fifty-three.
"(3) Any person who contravenes subsection (1) shall be guilty of an offence and liable to a fine not exceeding level ten or to imprisonment for a period not exceeding two years or to both such fine and such imprisonment.