MUTARE: City Council has launched a SMS hotline platform which is set to revolutionise interaction with residents and ratepayers.
The SMS hotline was launched under an ongoing transparency and accountability project which will leverage low cost SMS technology to improve service delivery.
Launched under the Mutare City Dialogue for Accountability (MDATA) project which is sponsored by the International Rescue Committee (IRC) in partnership with Peace-Building and Capacity Development Foundation (PACDEF) and Mutare City Council, the SMS hotline will enhance communication between management and residents.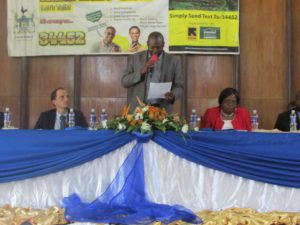 In his keynote address Mutare Mayor Tatenda Nhamharare said this program was driven by the impetus of opening democratic space for popular residents' participation in issue of local governance.
He said council was committed to that through the SMS hotline council was committed to ensuring improved communication with residents.
"City of Mutare appreciates that there is need to democratise our governance systems to enhance bottom up accountable and gender sensitive decision making processes in planning, financial management, procurement, monitoring and evaluation to foster democratic practice and community ownership.
"Council also appreciates that citizen participation highlights the value of engagement with stakeholders in terms of greater local ownership of actions or development projects.
"Through the SMS hotline, council is expecting improved communication with residents and all stakeholders," he said.
Councilor Nhamharare also assured residents that council would respond to all queries on time as he urged residents to take ownership of the SMS hotline.
"May I therefore urge citizens to own the SMS hotline and the number 34452. Use it to communicate faults, suggestions, compliments or any complaints to council management.
"May I also take this opportunity to assure you that from our end, this is the project we are currently running with, we pledge to respond to each and every message timeously and to your satisfaction," he said.
IRC Country Director, Paolo Cernushci said through partnership with PACDEF and City Council they entered into this project to create an affordable alternative of communication between residents and council.
"Almost two years ago IRC entered into partnership with Mutare City Council and PACDEF to develop what is now known the MDATA – Mutare City Dialogue and Accountability project. The objective was simple we wanted to leverage accessible and low cost SMS technology to improve relations and service delivery within the city," he said.
Cernushci said this project had placed Mutare city at the forefront of technological innovation with other municipalities now taking a leaf from city council.
He said this project was a model for civic engagement which if replicated in other municipalities could result in sustainable development.
"This project has put Mutare city at the forefront of technology for innovation and I can attest to the fact that several other cities are now looking at Mutare city.
"The platform really has the opportunity to be something big and become a driver for change and improved relation, but there are a few things which must happen for that to be the case.
"First IRC and PACDEF have just set the spark which kindled the fire of civic engagement; the owners though now have the responsibility of partners to make it work civic society, residents association, administrators and residents it's up to you all to keep the program going through constructive engagement.
"Secondly it really is up to council to ensure that the maintenance and upkeep of the platform is guaranteed and I do want to encourage city councilors and management that resources are made available.
"Finally my third point is directed to all of you, the platform is nothing without its users IRC and its partners have created the space and now it's up to the people of Mutare to use this space. Be part of the solution by being part of the system," he said.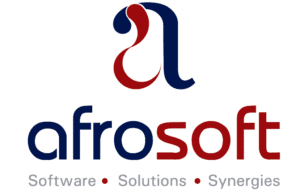 Afrosoft Chief Executive Officer Engineer, John Mberi said as facilitators of the platform this was symbolic of commitment to service delivery excellence.
He added that the platform was there to augment council's mandate of good service delivery to residents and ratepayers as key stakeholder of the municipality
"So as your mukuta your enabler the developers of this platform we see this platform as positive development and symbolises a positive relationship of service delivery excellence
"I am glad that this is also within the city of Mutare vision and values so to you City of Mutare we are merely just to reinforce to add value to what you intended to do to provide service to your key stakeholders," he said
The SMS hotline will link residents to all six departments of city council though messages sent via Econet and Net One initially while other service providers will be incorporated.
The message will be sent in a format which will denote a prefix for the department in question followed by the complaint or inquiry from residents.
The SMS will be received at MCC in the specific department where the system will automatically generate a reference number.
Once the message is received at the City Council, there is a stipulated window period for the matter to be addressed before it escalates to a superior.
Once a message is received at each stage if there is no response the system will automatically refer to the matter to a superior person through an internal escalation system there are five escalation levels which end at the highest office of the Town Clerk.