Robert Gabriel Mugabe, a rural boy from Kutama, 100 kilometres west of Zimbabwe's capital Harare, is said to have grown up herding his grandfather's cattle after his father, Gabriel Matibili, allegedly abandoned his family and settled somewhere in Matebeleland.
Until his death on September 6, Mugabe was touted as an icon, the man who liberated Zimbabwe from white minority but along the way, he lost it.
From being adored by millions across the world to being vilified by his own supporters and touted as a despotic leader who wanted to rule till his death, the late Mugabe had become an enemy to the people who propelled him to power.
He wanted to rule forever.
His eccentric wife, Grace once mentioned that Mugabe would rule from his grave, but events on November 2017 would not allow.
For all his misgivings, Mugabe had, since his youthful days and liberation war times until his ascendance to the country's top job and last week's demise, remained classy and fashionable.
Unlike other African leaders who have defined themselves by their opposition to the colonialists from Europe, Mugabe never adopted traditional African dress.
Indeed, he never wore anything resembling it, except when out during campaigns.
One can count a few times that Mugabe was seen in public without wearing a suit and tie or his party regalia, with his face of course and neatly ironed shirt with a tie.
Seeing Mugabe in a T-shirt or casual clothing had become as rare as hen's teeth, it was something you never expected.
Here is a man who would attend a sporting event wearing his three-piece designer suit.
There is an image at Harare Sports Club where in the 1990s, when England still wanted to play cricket with us, where Mugabe is seen in his elegant grey suit and white shirt with a dotted black tie while cricket officials, some from England were all spotting sporty attires.
But here is a man who stuck to his guns. He simply loved suits.
During the liberation war times, Mugabe always wore the Mao Suits, the ones that resemble national sovereignty. He came to power as a Mao-jacketed revolutionary.
However, over the years, his fashion trends changed.
He adopted the Safari suit, together with his peers Julius Kambarage Nyerere and Kenneth David Buchizya Kaunda.
As times passed, Mugabe adopted the English way of dressing and adopted the stylish Saville Row suits
Ironically, he would spend the rest of his life fighting the same people he mimicked.
To quote from a 2013 Mail and Guardian article by journalist Percy Zvomuya: "Khalil 'Solly' Parbhoo, Mugabe's other tailor, told the late Heidi Holland in her book, Dinner with Mugabe, that the president 'still dresses like an English gentleman; that's always been his style. He acts like an English gentleman, too, a wonderful person when you are in his presence, although not when he's on the public platform. You can't believe he's the same person you see on the stage, shouting this and that.'

This is the Mugabe who would stand at the grand stage of them all, the United Nations General Assembly and tell the then British Prime Minister Tony Blair to "Keep his England," while he would "Keep his Zimbabwe"
He did this while dressed up like the English man that he hated. He spoke eloquently, with an accent like an English man, yet he loathed them.
Here is a man whose double standards would over the years, lead to his demise.
The obsession with English suits is one indication of the strange psychological reality behind Robert Mugabe's anti-colonial mask: his very complex, not to say contradictory, relationship with Englishness and British civilisation.
"We had the very good fortune to be colonised by the British, with all that implies", he once said.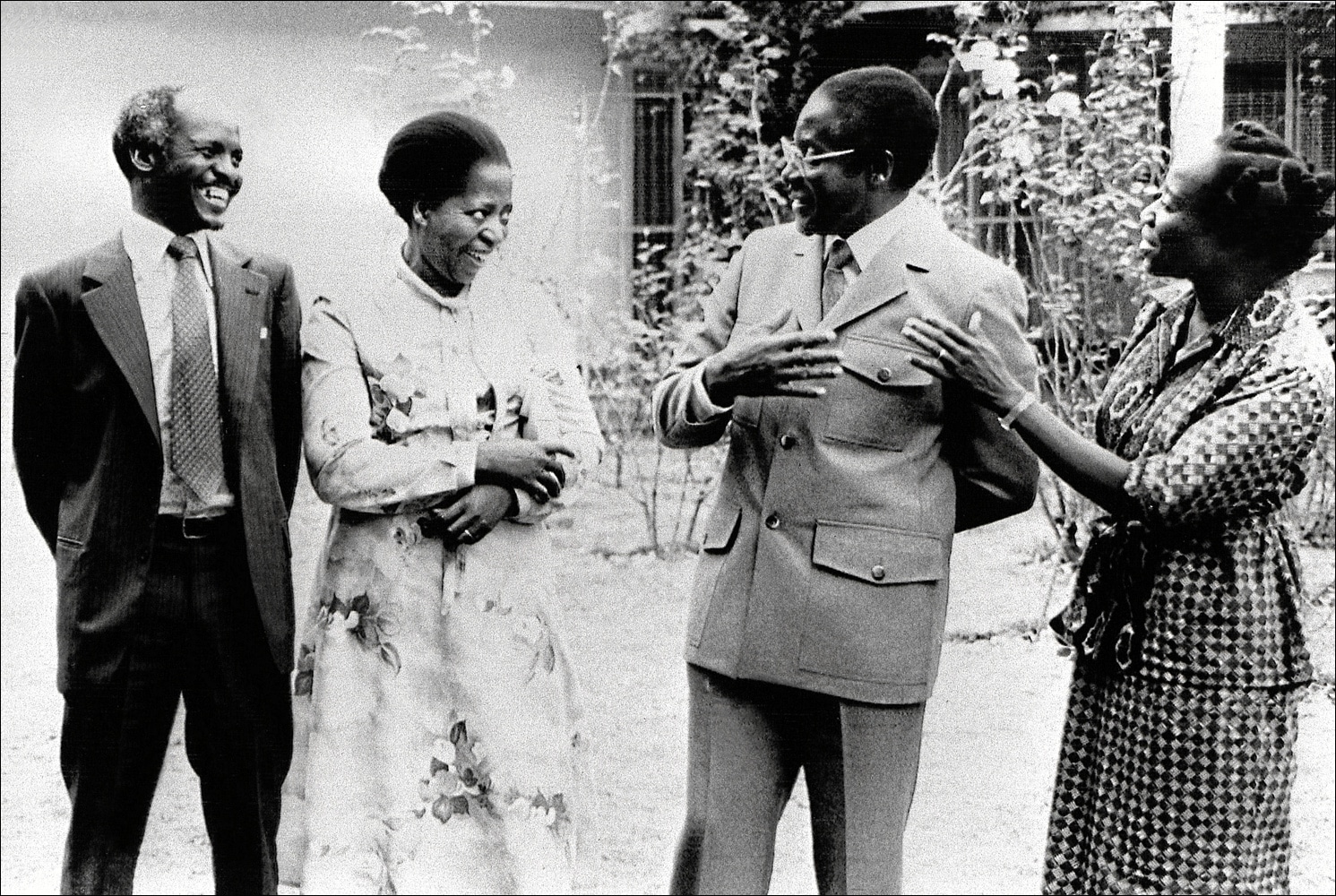 Some critics say Mugabe's love for the suits was accentuated when he married his second wife, Grace Marufu, a shopaholic and lover of fine things in life.
The now widow is nicknamed Gucci for a reason.
The rural boy from Zvimba never let age take its toll on his dressing, perhaps a young wife was necessary after all as she might have helped choose the wardrobe for him.
Grace once bragged that she is a designer and credited herself for designing what turned out to be the last Zanu-PF regalia during the Mugabe era.
All things come to an end.
Mugabe's body arrives in the country from Singapore Wednesday afternoon, and as during his time as President, he will be received by hundreds of supporters, at an airport named after him, in his honour.
The people who will welcome him, are the same people who cheered when he was deposed of by the army in November 2017.
These are the people he caused misery to, the people whose tears will wet his grave and perhaps, most of whom will go to the airport to make sure that their tormentor and hero is surely gone.
His corpse, like any other in the African culture, will likely be dressed In his favourite dress code.
The people's icon, the African revolutionary leader, the Black Hitler, Tony Blair's nemesis and the man many Zimbabweans would love to hate, will wear the suit one last time and all that will be left will be his images.
But the last image that the people will remember is not one where Bob was in a suit but one with his son, Tino, where he was wearing Adidas tracksuit and sneakers, that picture all but signifies how Robert Mugabe loved style.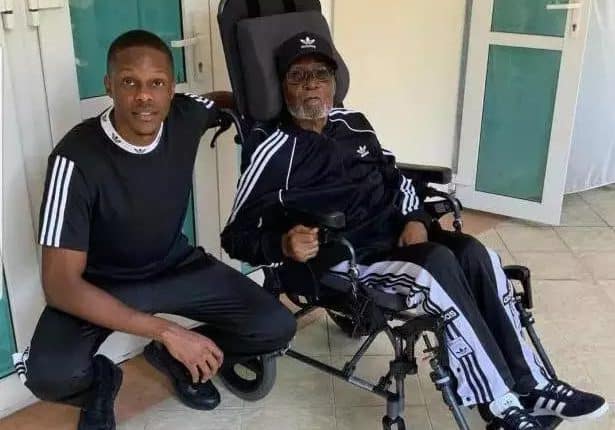 As the world mourns his demise, many people will remember him for his sharp suits, his bare-knuckle style and speaking his mind.