Moremi Initiative recently recognised and honoured Africa's 28 Most Outstanding Emerging Women Leaders between 19-25years old. The list had young trailblazers from 25 different countries operating in different sectors and two young Zimbabweans made the list- Sinqobile Ndhlovu and Tafadzwa Bete Sasa. The MILEAD Fellows Program is a uniquely designed initiative committed to the long term leadership development and promotion of Africa's most promising young women leaders.
Sinqobile Ndlovu founded a social entrepreneurial venture –IMIRQA- Inclusive Mobilisation and Investment of Resources in AfriQa in 2013 through which she seeks to translate social innovation business concepts into profitable, high impact investments. She believes this translation will complement local Government efforts to empower local communities and women especially to seek their own, African-led sustainable development. She is a results oriented business development professional and social innovation enthusiast whose career is highlighted with resounding achievements and excellence awards including the  '2012 Young Manager of the Year – 2nd Runner Up, Bulawayo Region' by the Zimbabwe Institute of Management for results achieved between the ages of 22-23. She believes that issues affecting the local people can only be effectively addressed by home grown solutions derived from the affected communities. A young woman of remarkable talents, Sinqobile indeed personifies the statement 'think like a person of action and act like a person of thought'.

Tafadzwa Bete Sasa was selected for her remarkable track record as a vibrant young active citizen who is committed to empowering other young people to create the positive change they seek in their lives and communities. Currently the programme officer of Alchemy Women in Leadership in Zambia, Tafadzwa speaks, writes and trains on personal leadership and development. Her passion for both personal and organizational development has seen her work with Junior Chamber International (JCI) where she was awarded the JCI Zimbabwe 2013 Most Outstanding New member award, Toastmasters International, SAFAIDS and Kutting Edge Solutions.  She writes to empower her readers to manifest their causative power for personal and community success under her Ndoreketa blog and facepage as well as other pages/blogs under the Inspiration As We Go hashtag- #IAWG
The 2014 class recently spent three weeks at the MILEAD 2014 Leadership Institute in Accra, Ghana. The institute is just part of the year long training and program which is implemented in three phases. First the program identifies and prepares fellows through leadership development, networking mentoring and training. The second phase is to promote the visibility and accomplishments of fellows through media and publicity so that they can access more opportunities and increase their impact. The last phase supports fellows through career planning and management, access to opportunities as well as resources. Fellows benefit from a lifelong solidarity and support through MILEAD network. Within the same year fellows will be assisted with the skills and a grant for a MiChange project that will make a positive impact in your community- on a critical issue of importance to your peers, your community or African women in general.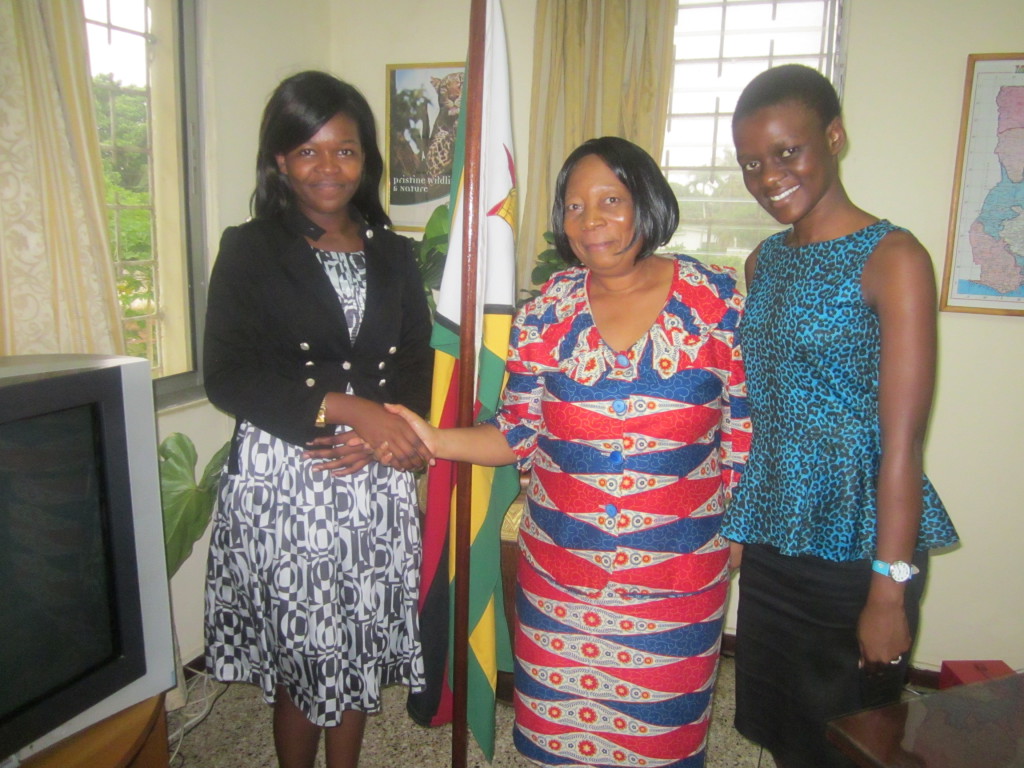 Speaking to SirNige after the Institute, Tafadzwa said the fellowship recognises and affirms the work of the fellows yet posing greater responsibility for them to realise that there is so much more that needs to be done.  As we spent three weeks sharing and learning, day by day there was an increasing awareness on the urgency of the challenges and the need to increase the capacity of other young people to start creating positive change. Never can one part- be it an individual , the government, organisations or community–solve all the problems but we need to create platforms where challenges are discussed and solutions proffered by all interested parties. Africa is our home and each day that we let pass without active efforts to start rectifying the problems, just deepens the hole from which we will have to get ourselves out of. We are all doing something in our small ways but we need to stand together in solidarity maximising on each other's strengths to cover the other's gaps. We cannot do everything but we should do everything we can.