In line with the World Health Organisation Framework Convention on Tobacco Control (WHO FCTC) article 18 which seeks to ameliorate the devastating effects of tobacco farming on the environment, a Mashonaland West based tobacco seedling company has come up with an ambitious initiative to offer every seedling buyer 400 gum trees for free.
Speaking at the official launch of its tobacco seedling scheme in Karoi last week, Mhuri Farming representative, Pardon Mhuri said their initiative came on the backdrop of the threat posed by tobacco farming on the environment.
"As a project, we understand the potential negative impact that tobacco, unlike other cash crops, can have on the environment. Deforestation, desertification are real threats that our country is facing.
"We engage in sustainable farming practices. This is critical in the tobacco industry where firewood is used by the bulk of farmers to cure their tobacco. To this end, Mhuri Farming is giving every seedling buyer 400 gum tree seedlings to assist in those efforts," said Mhuri before urging farmers to resort to other environmental-friendly curing practices.
"We, however, encourage farmers in our vicinity to use other alternative sources of energy for curing tobacco such as coal and thermal energy. We believe one should leave the environment better than how one finds it."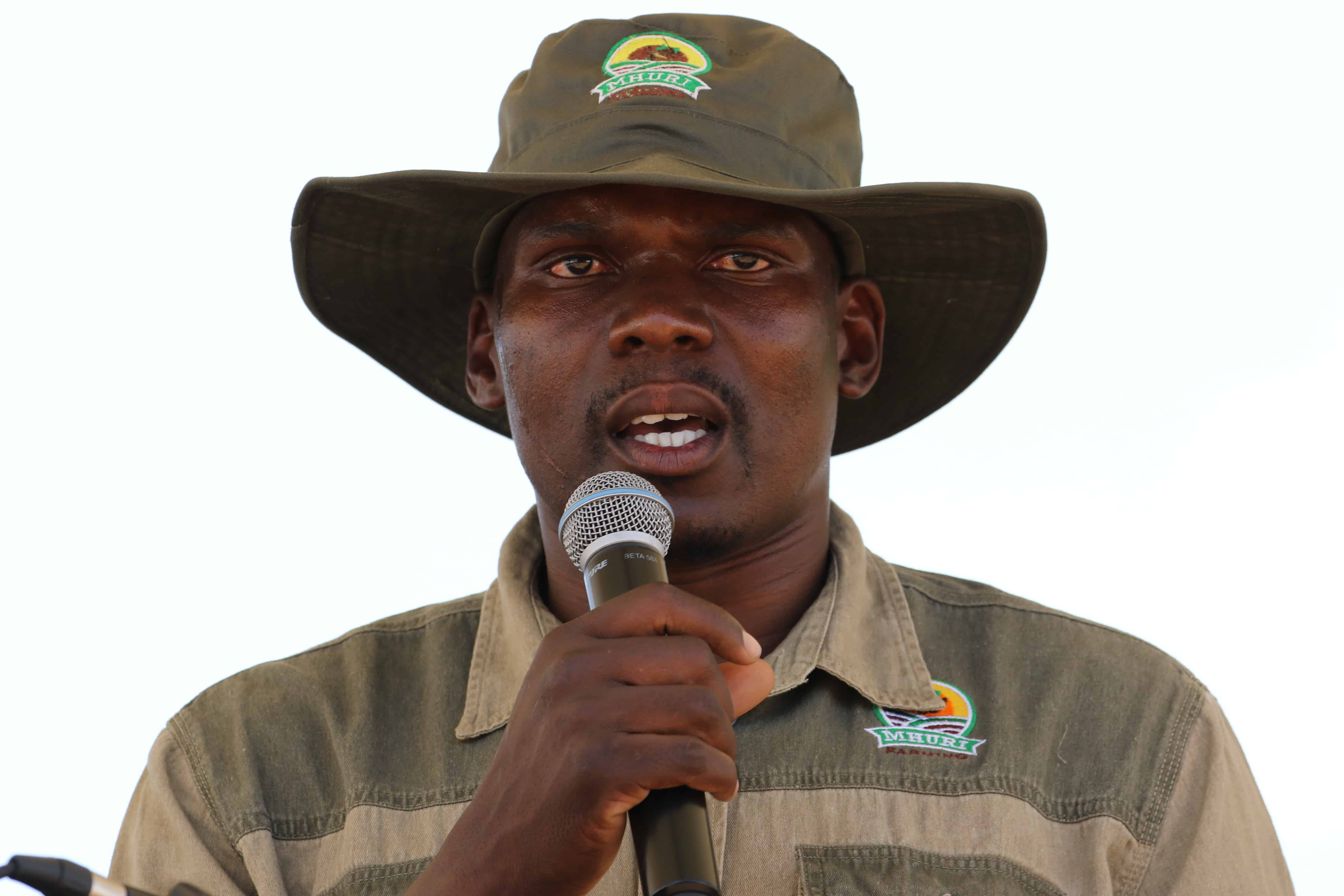 After disbursing the gum tree seedlings, Mhuri Farming has a team that follows up to ensure the planting of trees by each farmer.
"On every customer we serve, a team is tasked to follow up in assistance of the farmer's crop. We did this to prevent shortcut methods in tobacco farming that affect the final quality of the leaf and to also ensure that the gum tree seedlings are planted," said Mhuri.
Although Mhuri Farming tobacco seedling scheme rolls out eight-hectare seedbeds which are expected to produce 2 000 hectares of seedlings for 2 000 small scale and commercial farmers in Mashonaland West this coming season, the grand idea is to expand across all growing regions in the country.
"This year our crop will serve close to 2000 commercial and small scale farmers in Mashonaland West. Our intention as Mhuri Faring is to expand this seedling growing project to all tobacco growing regions in the country. Based on our current levels of production, we estimate that if we reproduce 20 000 ha of seedlings we can support more than 20 000 tobacco farmers across the country. This is our Vision 2020."
Besides tobacco seedlings, the farm also produces onions for the export market and other horticultural products such as cabbages, peas and carrots for local consumption. The farm is currently in the process of harvesting 1 million onion plants to be exported to the Democratic Republic of Congo.
Meanwhile, countries like Sri Lanka have announced the intention to completely ban tobacco cultivation within three years citing its negative effects on the environment.