Stop Acts Of Violence: MDC-T Warns Zanu PF
calls on ruling party to stop 'thuggery and banditry acts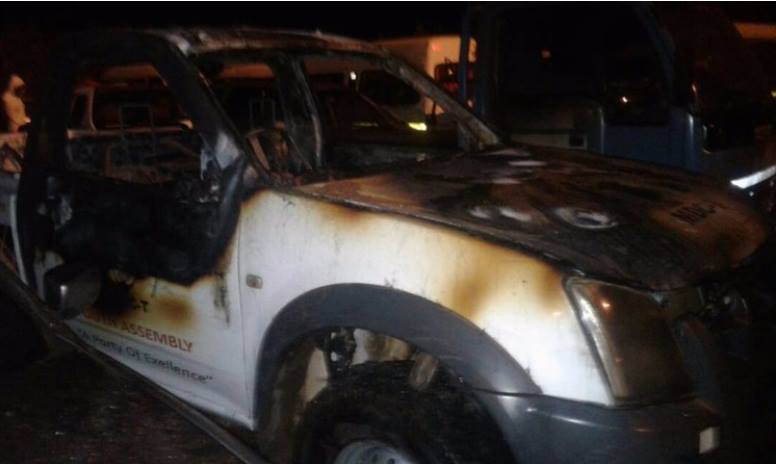 The Tsvangirai led Movement for Democratic Change (MDC-T) has send warning shots to the ruling Zanu PF following recent spate of violence targeted at opposition supporters including business premises of the party's vice President, Hon Elias Mudzuri.
A week earlier, a Youth Assembly vehicle was burnt to ashes in Kuwadzana, while the party's ward 38 Councilor Wilton Janjazi's had his durawall and house damaged by what the party suspects to be ruling party thugs.
The party's Spokesperson, Obert Gutu called on the ruling party to stop 'thuggery and banditry acts.'
"The MDC is deeply disturbed and concerned about the recent spate of thuggery and banditry taking place in and around the country, particularly in the capital city, Harare.
"Only last week, an Isuzu pick-up truck belonging to the MDC Youth Assembly was torched at a car park in Kuwadzana by suspected Zanu PF thugs," said Gutu.

Gutu is convinced Zanu PF is responsible for the arson acts which he said are meant to instill fear in opposition members.
"No rocket science is needed to conclude that these savage and thuggish criminal activities are orchestrated by Zanu PF thugs and agents as the country approaches the make or break 2018 elections.
"The Zanu PF regime is cornered, deeply fractured, incorrigibly factionalized and crumbling. The regime is facing a crushing and humiliating defeat at next year's elections," he said.
Police spokesperson, Assistant Commissioner, Charity Charamba was not available for comment as her mobile phone was not reachable.
However, former Zanu PF Mashonaland Central youth chairperson, Godfrey Tsenengamu distanced the ruling party from the acts of violence saying this could be an inside job within the opposition MDC-T.
Tsenengamu said the arson acts were in no way reflective of how Zanu PF operates adding that the ruling party would not want to soil its image as it is confident of a landslide victory come 2018.