By Thomas Madhuku
More than 300 women drawn from Mashonaland Central province converged at Shamva town centre on Tuesday to commemorate world international women's day.
Assistant District Administrator for Shamva, Benjamin Zivanai who delivered the event's key note speech on behalf of the District Administrator implored women to be determined in their endeavour to push for the recognition and respect of their rights.
"You need to show a high level of determination to fight for what you believe, as long as it is right, you will achieve," he said.
Zivanai also encouraged society not to look at a person's sex but abilities when appointing people in leadership positions.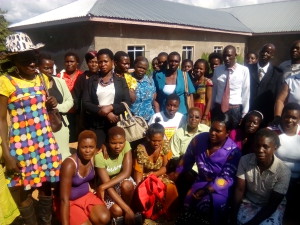 Zivanai encouraged women to educate and conscientize each other on their rights in order to overcome abuses.
"You need to have clubs where you educate each other on your rights and also share ideas for you to be sustainability," Zivanai added.
District Development Officer in the Ministry of Women Affairs, Gender and Community Development, Simbisai Ndige also urged women not to keep secretive some of the abuses happening in communities.
"Let's not keep secretive, abuses happening in our communities. The law allows you to report any case of abuse on behalf of victims," she said.
A representative of the Shamva Rural District Council, Fungisai Chihwai said women should attend and participate in budget consultation meetings and other decision making activities to demand service delivery for their benefit.
Chihwai added that poor service delivery affected women more than me urging them to preserve and conserve services offered to them by their councils.
She also implored women to identify problems in their areas and work together with local leadership to find solutions.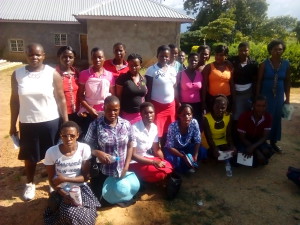 Organiser of the event, Glanis Changachirere of the Institute for Young Women Development (IYWD) said the day was important for women to come together and celebrate their existence.
"This is a day for us women to come together and be proud of ourselves; we should always strive to be who we are and not be defined by society," said Changachirere who was dressed in a mini dress which she said was a way of encouraging women to be free, enjoy and be proud of themselves.
The belated commemorations of the International Women's Day were held under the theme, 'Make It Happen, with IYWD adding a sub theme titled, 'Making women's rights a reality.'
International Women's Day is a global day celebrating the economic, political and social achievements of women past, present and future. It has been observed since 1911 and is now an official holiday in more than 20 countries across the world including Burkina Faso, Madagascar and Zambia among others.