Sungura music supremo , Aleck Macheso has introduced his two sons, Tatenda and Esau, to the music world, a move he says is meant to preserve the Macheso dynasty.
Perhaps the apple does not fall from the tree after all.
The Macheso boys become the latest sons of musicians who have followed in their father's footsteps.
Peter Moyo, son to the late Tongai Moyo, Tendai Manatsa , son to music great Zex Manatsa, the Dembo brothers (Tendai and Morgan ) sons to the late Leonard Dembo and the late Sam Mtukudzi the son to legendary Oliver Mtukudzi have all followed in their fathers' footsteps.
The 49-year-old bass guitarist Macheso, who is also the leader of the Orchestra Mberikwazo,says his sons will be his heir, when his maker decides to call him one day.
At a show held over the weekend at Zebra Corner , in Mbare, Macheso gave his sons a dance with the microphone when they sang hit yesteryear hit song, Mundikumbuke.
"This is the beginning of a new generation of music, it was not an easy journey to convince one of boys who uses to sing hip-hop to come to Sungura.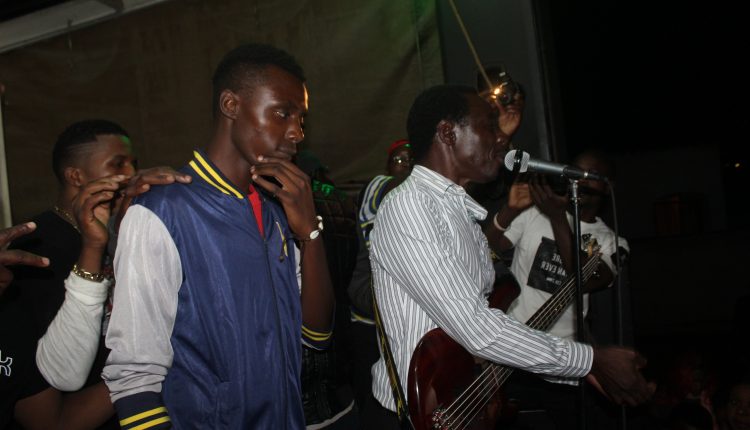 "One thing I need to thank God about is all of my children like music and some of them they like playing instruments and mbira has become their favorite instrument.
"Esau used to be a hip-hop artist while Tatenda is a mbira player" said Macheso
Macheso's Manger Tichaona Makahamadze  paid homage to Macheso for teaching his sons music.
He, however, they still need to learn a lot from their father before they can release of their own.
"These boys are still learning music and their father is teaching them before they think of releasing their own music" said Makahamadze
Macheso performed all his songs with his sons, much to the delight of the crowd.