It's electric in the Central Business District where thousands of people are marching in support of action taken by the Zimbabwe Defence Forces who on Tuesday staged a "soft coup" against President Robert Mugabe. People marched from Fourth Street to Freedom Square where the crowd is expected to gather.
263Chat will give live updates from the march.
1026hrs: At the corner of Mbuya Nehanda Street and Jason Moyo crowds are hailing soldiers as true heroes of the people and army trucks are greeted with wild celebrations.
1032hrs: Local musician, Jah Prayzah's song 'Kutonga Kwaro' has become a liberation song and is being played in cars with people singing along.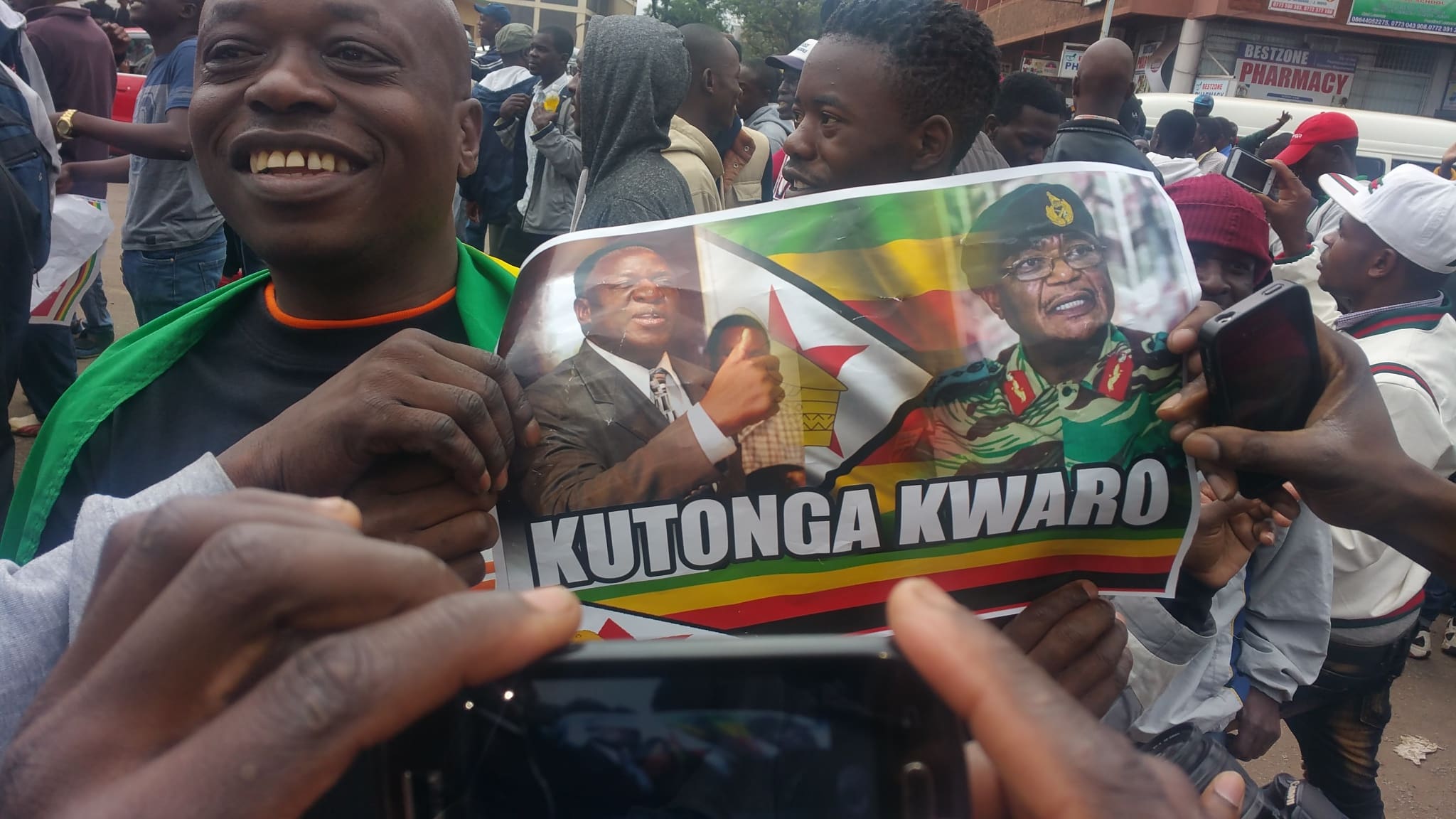 1037hrs: More and more people are getting into the streets in the CBD in solidarity with the defence forces.
1038hrs: Most shops have closed business with commuter omnibus operators part of the wild celebrations.
1039hrs: Zimbabwe flags that have of late becâme a symbol of resistance are all over and the white community is also out in the streets with the people.
1041hrs: Other placards are inscribed with messages telling Southern Africa Development Community and South Africa President, Jacob Zuma not to interfere in internal affairs of Zimbabwe.
1100hrs: Some placards with the image of former vice President Emmerson Mnangagwa are inscribed bring back our VP.
1136hrs: car dragging is the order of the day at almost all intersections in the CBD
1148hrs: People are now marching from Downtown to Fourth Street, the march is expected to head to State House, President Mugabe's official residence.
1150hrs:
Jovial mood in #Zimbabwe as Zimbos are united by the desire to throw #Mugabe out of power #Zimmarch #SolidarityMarch pic.twitter.com/AQpwKQM9MP

— 263Chat 🇿🇼 (@263Chat) November 18, 2017
Zimbabweans from different spheres of life united by the zeal to remove Mugabe out of power #Zimmarch pic.twitter.com/apZESJjaJA

— 263Chat 🇿🇼 (@263Chat) November 18, 2017
Current settings #Zimbabwe as people convene to kick Robert #Mugabe out pic.twitter.com/M1CCpmtZCs

— sam (@samwyz01) November 18, 2017