Zambezi News will be doing a live shoot for its 4th season at Alliance Francaise Harare this week and at the same event there will be the launch of the 75% DVD, the hit stand-up comedy show featuring Comrade Fatso, Michael Kudakwashe and Clive Chigubu.
Zambezi News season 3 already reflects success on the international media such as The Guardian, BBC world, CNN, Channel 4, eNCA and Mail & Guardian.
The shoot for season 4 has begun and the fans are urged to come and witness the magic of capturing Zimbabwe's leading satirical show. A segment of Season 4 will be shot using the live studio audience attending Bang Bang Comedy Club.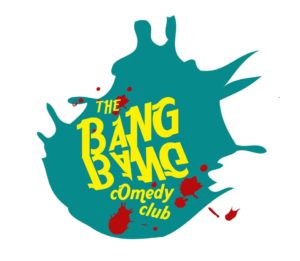 The Bang Bang Comedy Club will play host to live shoot and launch in the Old Mutual theatre accompanied by some electric live stand-up comedy featuring Clive Chigubu, Long John, Seb Diesiel and Tatenda Mbudzi.
The 75% DVD is a production that was recorded at the Harare International Festival of the Arts in 2014. The stand-up comedy show was a massive success at HIFA that year and has developed a strong reputation and following. There will be DVDs being given away for those who attend on Thursday.
Bang Bang Comedy Club is hosted by Magamba Network, the team that produced the Shoko Festival 2014 Comedy night which featured international acts such as Loyiso Gola & Chester Missing.