The road to Murwira village is perched on uneven terrain of the dry Muzarabani District in Mashonaland Province, North of Zimbabwe. Here and there, a baobab tree blossoms of green and brown against the drought patched yellow hills overlooking the Mavhuradonha Mountain range.
By Lovejoy Mutongwiza 
The Murwira Village, a once smelly area due to open defecation by villagers, is once again a refreshing site.
Dotted behind fused asbestos-thatched round huts is a newly constructed Blair toilet which, for physically challenged Johane Bere (13) came as a big sigh of relief.
He and his mother, Nokhuthula Balemi (33) had become the laughing stock of the whole village as whenever he wanted to relieve himself, they would wheel off his half functioning wheelchair into a nearby bush to resurface a few minutes later.
However, that was becoming an embarrassing situation for Balemi and her son as it made life difficult for the rest of the community, who would want to use the bushy routes to connect to nearby villages.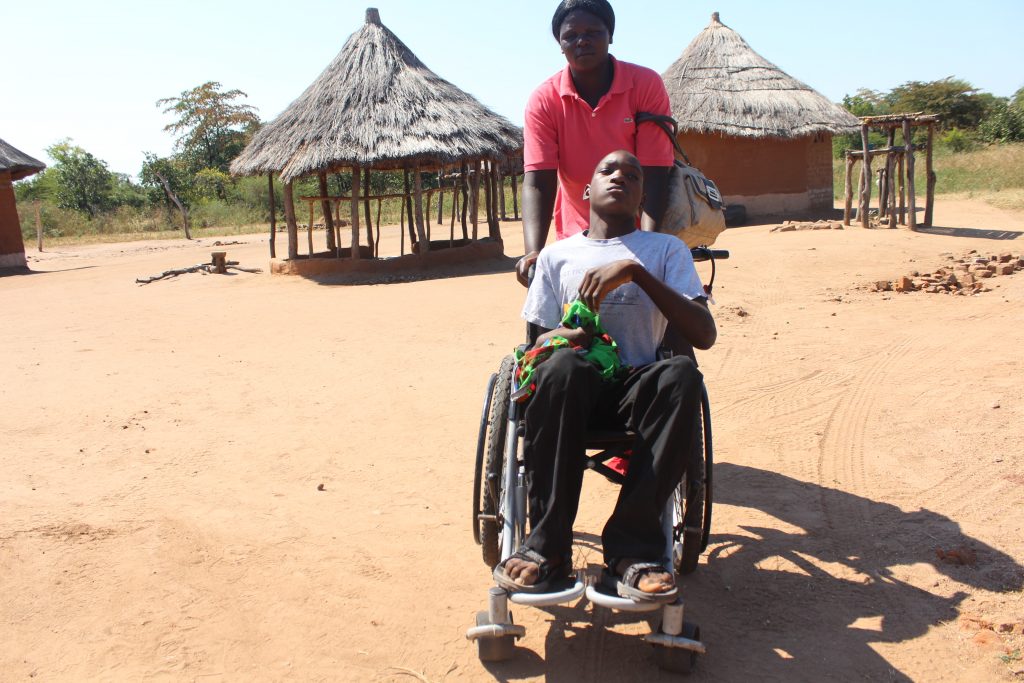 Johana, a grade 3 pupil at a local school, says he was too old to be seen going into the bush, every time he wanted to answer the call of nature.
For his unemployed mother, who would sometimes engage in "piece jobs" to supplement household income, the burden of not going to work in an effort to make sure that Johane would be supervised had become increasingly difficult.
"I don't go to work, I only do piece jobs, which are meant to add to the little that my husband earns. So sitting at home waiting for my son to go to the bush was becoming too much for me as it meant forfeiting other duties that help improve household income. It meant I had to look out for him every now and then.
"However, thanks to World Vision and its implementation partners who built several Blair toilets in our village, all those troubles are a thing of the past as my son can now just wheel off his way into the toilet on his own while I attend to my menial jobs," says the emotionally happy Nokhuthula.
Open Defecation Free (ODF) was only achieved in Nokhutula's area through the collaboration of communities working in conjunction with Muzarabani District Water Supply & Sanitation Sub-Committee, World Vision Zimbabwe, with support from UNICEF and funding from UK Department for International Development (DFID).
Through this support, 25 villages in Muzarabani have since been declared Open Defecation Free (ODF).
According to World Vision Zimbabwe, the beneficiary communities will sustain their ODF status through community-driven sanitation and hygiene approaches.
The project involved the use of Sanitation Focused Participatory health and hygiene education and promotion in five of the most vulnerable wards of Muzarabani district that had the least access to appropriate and safe sanitation facilities and where hygiene was seldom practised, and consequently, there were relatively high incidences of water-borne diseases.

The World Vision supported sanitation and hygiene interventions have benefited five communities namely; – Kairezi, Chiwenga, Maungaunga, Hwata and Hoya.
To date, five of the eight villages in Hwata ward have achieved ODF status and hence last week's celebrations.
The overall intention of the funders is that all the 25 villages in the five wards will attain ODF status during the project implementation phase so that an estimated 32000 people will have sustained access to safe sanitation and hygiene enabling facilities.
Headman Murwira, Shadreck Muzondo, was in cloud nine after the official opening of the project which took place last week.
"I'm elated by this development as it comes at a time when as a community, we have been trying to do the right thing by encouraging them to build toilets.
"For people like Johane, this is like a dream come true and it's more like an early Christmas gift for him. His family was struggling with having to help him every now and then, but now he can help himself and his mother can work freely.
"This village was a total mess and had created huge health problems for many of us. But with this development, we can now focus our attention on something," said Muzondo.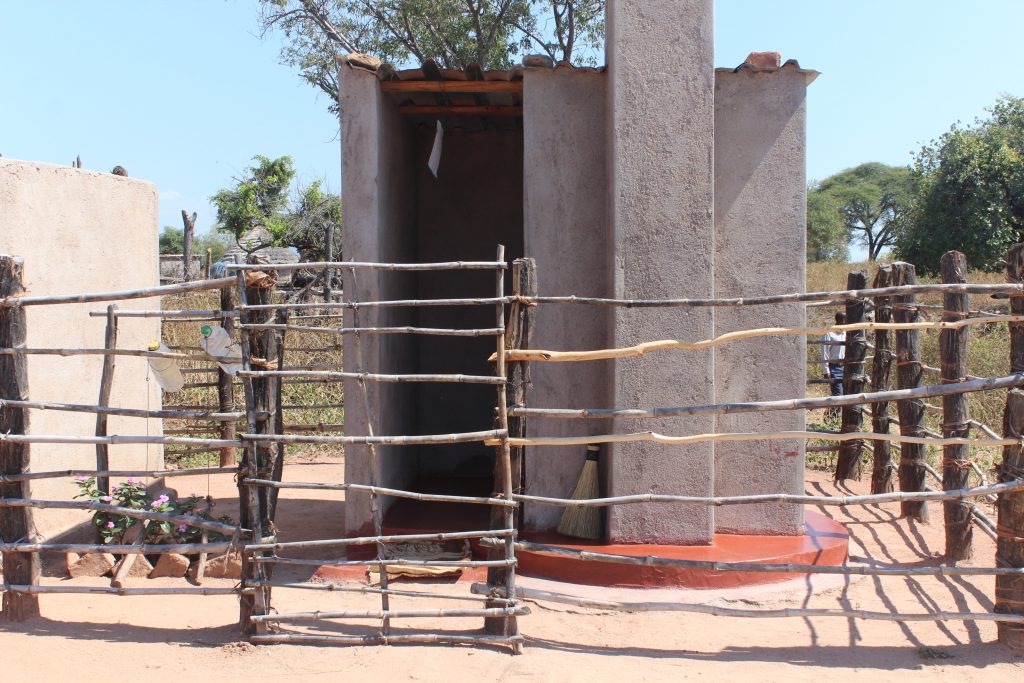 During the official opening of the project, Mashonaland Central Provincial Minister, Advocate Martin Dinha paid homage to World Vision for implementing the ODF project which will help close to 75 554 villagers in five wards. The project is part of the Water, Sanitation and Hygiene (WASH) program.
"We thank you World Vision for your continued good work and we as the government, would want to see you expanding your work to other parts of the country," he said.
World Vision Zimbabwe, Integrated Programmes Director, Khumbulani Ndlovu chipped in saying his organisation is concerned with the health and safety of every child and community member.
"Through the partnership strategy, Our Promise 2030, World Vision, supported by its funding partners, is committed to ensuring that every child in our programming areas, has access to clean water, dignified sanitation and appropriate hygiene by 2030. To this end, World Vision is committed to making a lasting change in children's lives and futures. Globally, because of our community-focused solutions, for every child you help, 4 more children benefit, too.
 "World Vision is proud to be associated with the attainment of ODF status and with good hygiene practices in communities. It is our hope that the communities will sustain this hard-earned ODF status so that they continue to enjoy their right to dignified sanitation and derive health benefits from being Open Defecation Free forever and for future generations," said Ndhlovu.
For years, rural communities have been adversely affected by water-borne diseases that are responsible for the deaths of thousands of people in Zimbabwe.
However, for people with disabilities like Johane, they can now do it freely.