Jah Prayzah has done it again and this time around fusing and merging Spanish,Caribbean and Zimbabwean cultures into one package, a four minute and 34 seconds music video.
Zimbabwe's trend setter in music circles Jah Prayzah real name Mukudzei Mukombe yesterday dropped a Valentine's special titled 'Angel Lo' featuring Jamaica king of soul and reggae Jah Cure.
The music video which was shot in Spain can be summed up into a series of hits and misses and this review will leave no stone unturned starting with the Hits.
Hits
The first obvious hit that everyone should appreciate about the 'Mudhara Vachauya' hit maker is the spirit of Christopher Columbus in him.
He is very adventurous and never afraid to try out new things,which he did on this song that is featuring with a Jamaican reggae artist.
However, we already knew he has always had a soft spot for reggae .He used to perform the late Lucky Dube's songs in his concerts.
He also nailed fashion aspect of the video and the most outstanding outfit  is where he wears a leopard print shirt and black pants. Jah Cure on the other hand is just okay, there is nothing much to talk about.
Finally the areal view shot on Jah Prayzah and a Latin girl on bed is something never to forget about this video,oh and the beat too "Tamuka the magician" did well.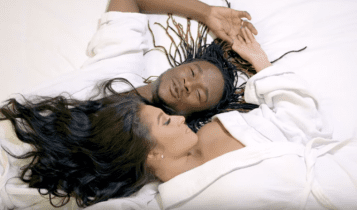 Misses
I know you could not wait to get to the misses,well,I too.
First obvious miss is that this song will find it hard to win hearts.It is not a banger and can be easily forgotten over a night's sleep.
Vocals were poor especially from the'Watora Mari' hitmaker's side.
After listening to several of his songs where he tries to throw in some English lyrics, it is safe to conclude that Jah Prayzah's style of singing does not resonate well with the language,stick to Shona Jah!
The song lyrics lack art and creativity,they are too plain and obvious,nothing new just the same old Jah Prayzah. There is a reason why some artists spend months working on one song,it is so because they get time to digest and come up with fresh new ideas to add to the piece.
Conclusively, yes!, it is  a milestone for Mukudzei but he should have given more time to it there was room for a way better masterpiece.