MUTARE – Government lacks a good corporate image to strike progressive mining deals due to a legendary history of failure in the extractive industry a leading academic has said.
This was said by Dr Solomon Mungure of Institute of Peace Leadership and Governance at Africa University in a presentation entitled 'Fragmentation or consolidation; probing treachery in the diamond mining merger' in which he claims this history is fueled by a baron culture of impunity and patronage.
Dr Mungure made these remarks at a dialogue meeting on proposed consolidation of diamond firms organised by Zimbabwe Environmental Law Association, for civic society to submit their proposals on the merger of diamond firms.
Dr Mungure said based on government's notoriety of failure in the extractive industry there were no guarantees that this consolidation of diamond companies will bring sanity into an industry riddled with rampant corruption.
He said while this was a tacit concession by government that there were problems in the diamond sector this consolidation did not set out clear measures to sanitize the sector.
"Government lacks the corporate image to strike deals due to its legendary history of corporate failure by government caused mainly by a baron culture fueled by impunity as well as politics of patronage.
"As such government is not the best trustee. In my own opinion I distrust government despite my like of being Zimbabwean, especially when it (government) starts moving fast in a certain direction.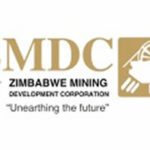 "Given the legendary failure of ZMDC and other parastatals our economic recovery could become turned into an economic burial," he said.
Dr Mungure said government should enter into this arrangement with greater sobriety by making cross sector multi-stakeholder consultation, particularly with communities which bear the brunt of externalities.
He also urged government to come clean to as this move could scare away thriving companies as well as dissuade potential investors in other sectors of the mining industry.
"If this consolidation is done with greater sobriety it could enhance transparency, reduce costs through setting up of a single accounting structure, checks and balances and could result in positive results.
"However government should be more transparent in this because it should protect other sectors in the mining industry as it could scare away performing companies who may want to know what guarantees are there that government will not go into the other minerals and resource sectors.
"This move could create mistrust and mixed signals to both foreign and local investors," he said.
Civic leaders said government erred from the onset of organised diamond mining by granting secret mining contracts to shelf companies which have no track record in diamond mining.
Farai Maguwu, a human rights activist with the Centre for Natural Resource Governance said despite concerted resistance against such moves government pushed forward with an 'extractivism' culture.
He proposes that diamonds be locked up until there is a visionary leadership which can cater for national interests.
Maguwu blasted the current crop of leaders as 'a greedy, selfish and unpatriotic bunch' which do not put national interest at heart but their selfish gains.
"The problem with Chiadzwa is that it was a disaster right from the start because our leaders sought corrupt business partners. Some even rushed to register shelf companies in Mauritius, some went to a corrupt Lebanese cabal to register DMC a company which was never in existence and then they entered into diamond mining.
"It had nothing to do with national development. We have a bunch of selfish, greedy and unpatriotic elites who do not love their country at all.
"It's a shame and an embarrassment that we have such people as our leaders. They have harvested everything without investment into deep conglomerate diamond mining because they don't have the capacity.
"I propose that lets lock them up until such a time when we have visionary leaders who can think of their countries first," he said.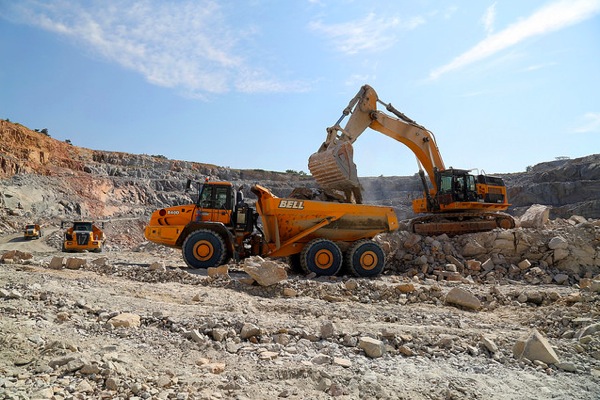 Freeman Bhoso of Zimbabwe National Resources Dialogue Forum said government's multi faceted roles in the mining industry was hindering progress. He called on government to adopt a much more inclusive approach to contract negotiations.
"The quandary we have is government's multiplicity of interests as a player, regulator and them wanting to play an oversight role leaving itself with a big burden.
"Government as such should revise its position on the new dispensation of a merger and come to the realisation that they cannot do without an inclusive dimension in negotiating contracts," he said.
Shamiso Mtisi of ZELA said as government should form two companies instead of the one proposed as problems of valuation of assets could hamper the proposed merger.
He also said government should grab this opportunity to attract investment into the sector as well as renegotiate existing contracts with firms which have been operating in the sector.
"Politicians and government representatives should take this opportunity to engage in smart politics which are not influenced by distinctive policies which hinder investment rather they should aim to stimulate investment in the sector.
"Instead of forming one big company government should instead from two companies because there could be problems with regards to valuation of assets where we have machinery lying idle in Bikita despite provisions for expropriation in cases of non operations," he said.