Enock Munhenga better known as EXQ has partnered with Unplugged concert to launch his much anticipated 8th album titled 'Tseu Tseu'.
The album will be launched at this month's Unplugged concert set for the 14th of April 2018 in Borrowdale.
EXQ who rose to fame in the early 2000s during the days of Urban Grooves has continued to shine despite most of his colleagues failing to cope with the Zimdancehall movement.
The 'Nhema' hitmaker partnered with Unplugged to launch his album because it is an environment where people come together and the album is for everyone to enjoy.
Speaking to 263Chat, EXQ said " I am risk taker and not afraid to try new things and my work is like a chain system, we improve from the past to present and move with time to remain relevant and consistent,
"This is my 8th album and has 15 tracks. Nhema inspired most of the tracks and sound as in to do more to my sound and deliverance to my fans,
"The album is for everyone to enjoy and its family show, unplugged is an environment were people come together to enjoy quality music and the environment is very accommodating for everyone and the socialites," he said.
The 'halelujah' artist went on to say people should expect to have a good time at the album launch as he promised good music, good vibes that will tickle your hearts.
"Expect good music, good vibes and some fresh good air with your family and friends. The venue is so beautiful and it will give you that space to enjoy good music, entertainment and good food,
"This album is all about love, happiness and its going to touch and tickle your hearts , good family environment. Come to the launch and feel the dosage of good music," added EXQ.
EXQ recently released a video from the 'Tseu Tseu' album titled 'Tsvigiri'  and said to expect more quality videos.
He urged his fans to come in numbers and to drive safely to the venue to enjoy the album responsibly.
Military Touch Movement (MTM) artists like Jah Prayzah, Tahle Wedzinza and Nutty O will be there supporting the album launch.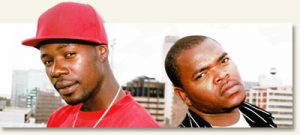 The new era of Zimdancehall seems to have swept away many urban grooves artists such as Maskiri, Leonard Mapfumo and many others who have now disappeared from the picture despite dominating the charts in the early 2000.
He seems to have gone against the odds and soldiered on releasing his 8th album next week.