A Chinhoyi University of Technology (CUT) student, Ruvimbo Maisva held her debut art exhibition themed Cheziya (from sweat) at a colorful event held in the capital last week.
Maisva who has commercials background from her Advanced Level studies said she themed her exhibition 'Cheziya' to celebrate her success following the difficulties she went through to cope and catch up with fellow art and design students.
"The sweat concept came as a result of what I went through to catch up and excel ahead of my counterparts who had already received some orientation into art and design earlier in high school. It took a lot of hard work to achieve this," said Maisva.
She insisted she had no dreams of becoming an artist but developed keen interest after enrolling for a Bachelors Degree in Art and Design at CUT.
"I never imagined myself as an artist. Growing up, I saw myself as an economist which informed my choice in commercial subjects at A-level. But, after high school with my mom's advice who always told me to try something new citing commercial graduates that have flooded the business world, I settled for Bachelor of Creative Art and Design.

"At the time, I would not say this was best of all the choices I wanted since it was not my passion. However, fours years later I'm here loving what I do with no regrets at all. I grew to love it," added the 23-year-old.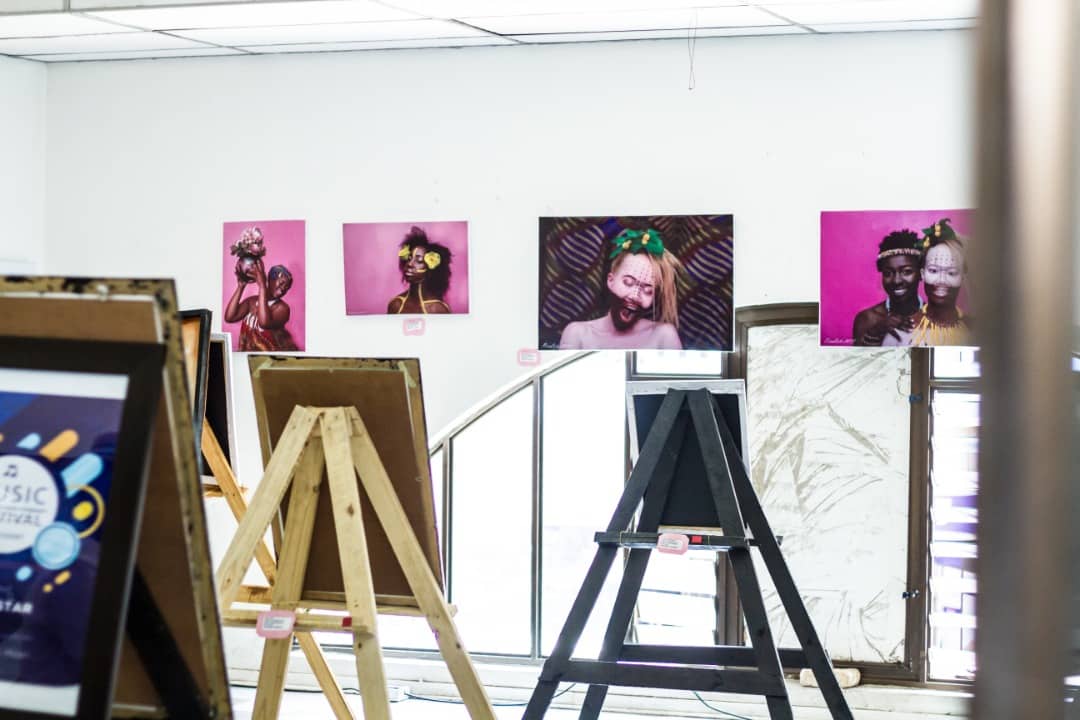 Despite the positive feedback on her work from the general public, Maisva is still hesitant to look for employment as she feels the state of the economy will not offer her enough opportunities to shine, hence her decision to enroll for a Masters Degree.
"My experience in the industry sucked off all aspirations I had to go full time after my studies. So I am going to enroll for a Masters Degree and hopefully by the time I am done with it, the economy would have stabilized," she said.
The three-day exhibition was attended by Maisva's friends, family, schoolmates and art lovers.