Protesting doctors have upped the ante on government to act and do investigations on the whereabouts of their union leader Dr Peter Magombeyi who went missing last Saturday.
The doctors, today, also marched into the Central Business District in Harare to petition the parliament to intervene in the matter before they were blocked by the police who barricade the road near Parirenyatwa hospital premises.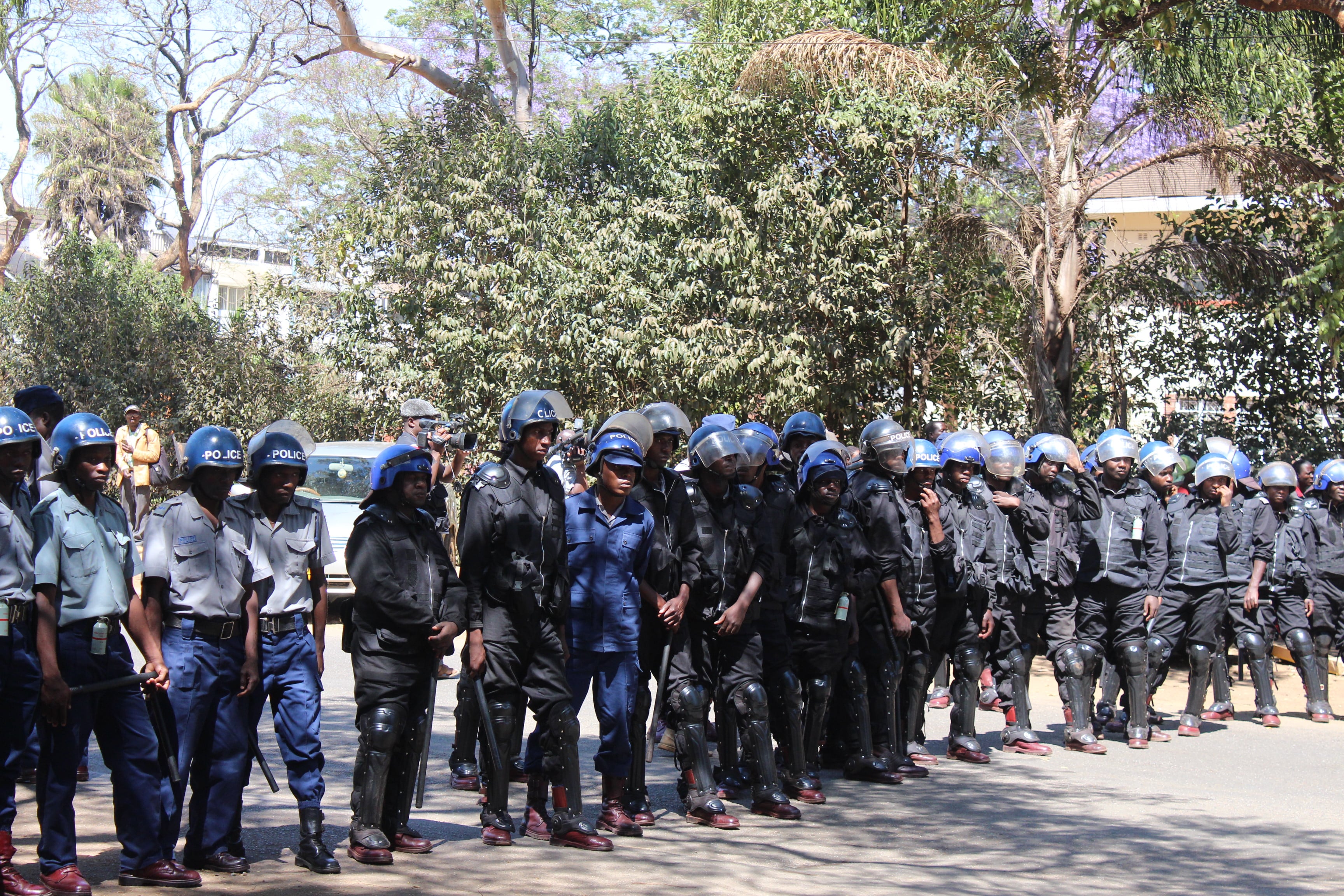 Police details who blocked protesting doctors near Parirenyatwa today
The striking doctors'lawyer Douglas Coltart said the police acted unlawfully by blocking the 'professionals' from march because they are exempted from Public Order and Security Act (POSA.)
The group of doctors and nurses said they will not stop until their missing colleague is found, vowing to stay in the streets, a move likely to cripple the country's health system.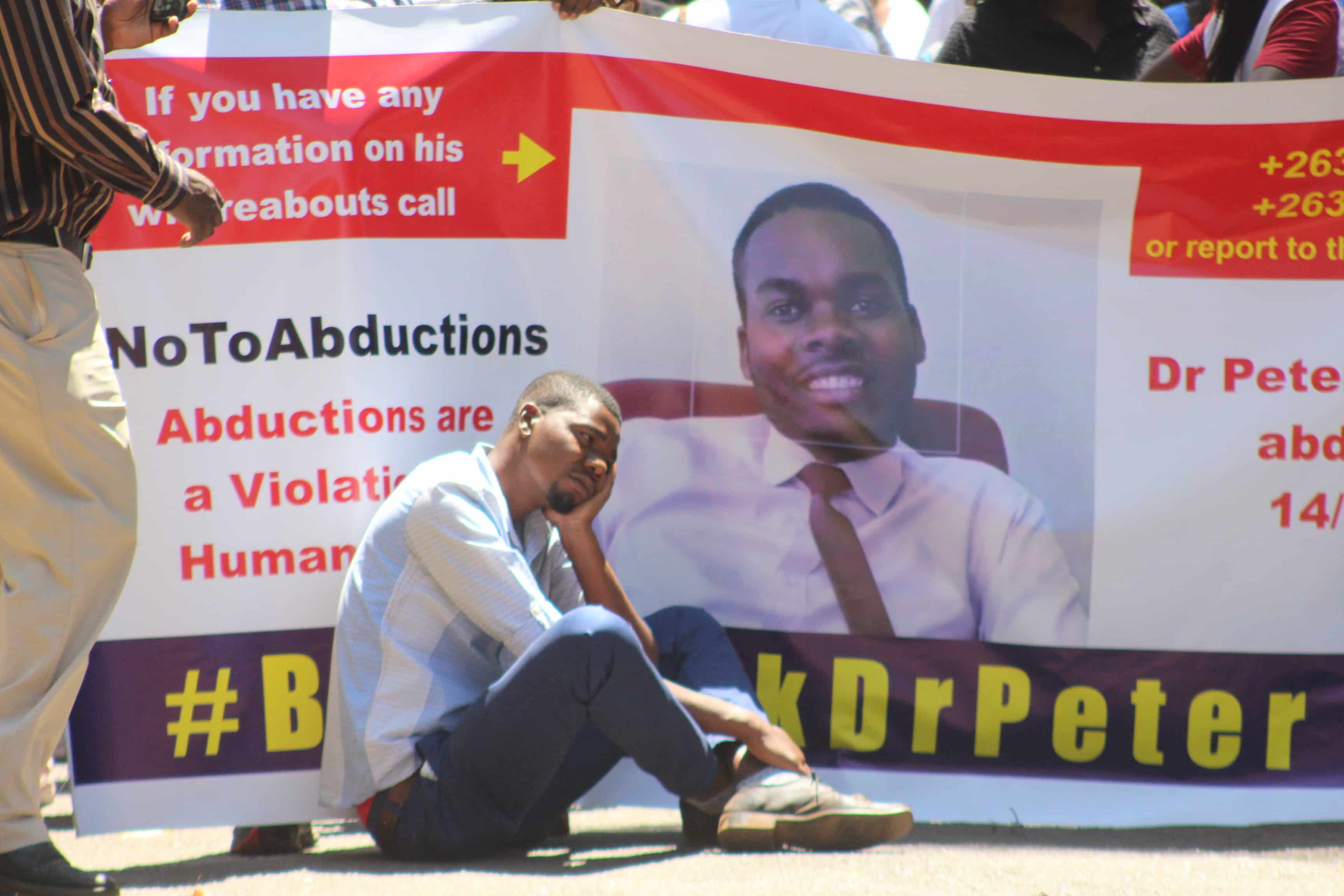 The minister of Health and Child Care, Obadiah Moyo is set to meet the doctors this afternoon to try and resolve the matter.
The opposition, Movement for Democratic Change (MDC) has urged President Emerson Mnangagwa to seek help from the international community to meet the demands of the medical practitioners who are complaining about low salaries and allowances.
Magombeyi was fronting the 'low salary' strike by doctors before he was abducted by three unknown men at his residence in Budiriro.
Meanwhile, nine civic organisations have joined the fray to try and pressure the government to act on the missing doctor.
The organisations who convened under the banner of the People Matter Campaign expressed deep concern over  the escalating persecution of trade unionists, civil society leaders and human rights defenders.
"As collective of unionists, civic society and churches, we reiterate our position that the government of Zimbabwe must uphold the Constitution, respect for human rights ad adhere to all full tenets of democracy," read part of the statement.