….residents speak against prepaid water meters
MUTARE: Residents have come out guns blazing against proposed introduction of prepaid water meters saying this move is tantamount to commercialisation of the precious liquid guaranteed as a human right.
Speaking at a dialogue meeting organised by a local resident association, expert panelist said prepaid meters were not assurance that the struggling municipality would deliver services given its history of misplaced priorities.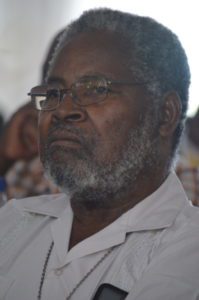 United Mutare Residents and Ratepayers Trust Director, Bishop Sebastian Bakare said local authorities were seized with the burden of ensuring residents access water without discrimination based on their income.
"Water is life, without water there is no life and where there is no life there is death. In terms of the human rights approach to water the duty is placed on government so that people can enjoy the precious resource without discrimination based on their incomes," he said.
Panelists who represented diverse portfolios including government, legal practitioners, political analysts, consumer officials and the academia said installing prepaid water meters would only act as a driver to raise funds for council at the expense of ratepayers.
Chair of Parliamentary Portfolio Committee of Local Government, Irene Zindi (MP) said the debate on introduction of water meters has been largely rebuffed by residents from most cities.
She said her government has not taken any policy stance with regards to introduction of prepaid water meters but this debate has been steered by local authorities.
"We received a submission from Harare Residents Association opposing the idea and we also had the debate from Bulawayo opposed against the idea; Chitungwiza residents as well are also against prepaid water meters.
"My overall observation is residents are opposed to introduction of prepaid water meters," she said.
Zindi said part of the mandate of her portfolio committee was to ensure local authorities delivered services which are commensurate to rates and bills remitted by residents and ratepayers.
She said the prevailing economic situation experienced by most unemployed people meant that prepaid water meters would segregate sections of the populace.
ZimRights National Chair Passmore Nyakureba said the constitution protects the rights of human dignity which cannot be violated because of poverty. He said as such if local authorities were to introduce prepaid water meters this dignity would be under threat.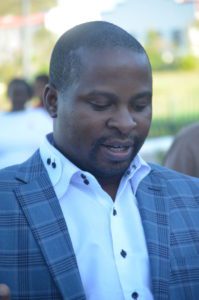 He said government through its various arms, particularly local authorities, was seized with the duty towards progressive realisation of the right to water for all citizens failure of which could result in legal recourse.
"If one spends two days without bathing they lose their dignity. Human dignity is protected under Section 85 which state that this right should not be violated in whatever form even by the Council of Mutare.
"So if my lack of income could result in the violation of this right, no one has should therefore violate this right.
"Section 85 of the constitution allows us to approach the constitutional court challenging that prepaid water meters could result in the loss of human dignity.
"Prepaid water meters systems ideally means disconnection of water and this is a violation of human rights because it's like saying one wants water go and buy it from shops like OK stores" he said.
Nyakureba said this move should not be allowed for residential areas but rather introduced to commercial and business premises as it is a move to raise revenue for municipalities.
Africa University lecturer for the Institute of Peace, Leadership and Governance Dr Solomon Mungure said there is need for accurate governance of water to ensure sustainable development.
He said the debate over water availability is a raging debate at international level with some scholars claiming that the next world war could be over water.
"If we want to change the life and welfare our citizens, good governance of water is an essential component.
"Today there is a whole discussion around the rights to water of course from the United Nations General Assembly level right to Mutare City Council.
"The debate around whether we will have water sustainable or permanently is perennial and there are some scholars who argue that the next world war is around water," he said.
Dr Mungure said local municipalities were not only seized with challenges of assuring availability of water but ensuring public sanitation through supply of clean water.
He said introduction of water meters is a third-world transaction which should however not be applied universally in terms of water justice because of the geographical politics of its availability.
"The politics around water is also geographical we can't say because Bulawayo is doing water meter Mutare, Nyanga needs water meter Honde valley also needs water meter.
"Pricing water should be contextual because the price of water is not a global convention where we agree that such an amount is sufficient.
As such said water availability is a good indicator of successful governance and decisions around its supply should a broad-based consultation of stakeholders claims Dr Mungure.
"It's a good benchmark in judging our performance in terms of economy, democracy, social development and everything else you may want to think of water is a good indicator of successful development.
"So I'm talking about water there is also something called water democracy. The decision around supply and availing water should be a shared decision because water is apolitical, it has no substitute," he said.
Consumer Council of Zimbabwe Regional Manager, Masamvu said decisions to introduce prepaid water meters is ill advised as it appears to be targeted at defaulting ratepayers and residents.
He said municipalities should come up with ways of recovering their debts from citizens without punishing those who may be able to afford prepaid water.
"In Zimbabwe it's more of a punishment for those who do not want to pay. One can buy their own water in their office but in this country it has been taken as a way of punishing those who have failed to pay their bills instead we should find ways to encourage them to pay their dues.
"Introducing prepaid water meter system in Zimbabwe is only preparing a breeding ground for diseases such as cholera, the health of many people will be at risk and to restrict residents water usage is to compromise their health.
"Limiting the number toilets visits to save water is to deny them their right to health and the right to live a dignified life," he said.
A resident from ZIMTA Park, Reverend Simon Tapfuma of the Methodists Revival said council should look at ensuring water availability in areas which are not receiving water.
He said some sections in the area do not receive water because of rationing coupled with their gradient which means those in the lower lying areas receive water for less than two hours every two days.
Councilor for Ward 18, Kudakwashe Chisango said while water was a right, residents should also play their part in paying council rates for the maintenance of the infrastructure.
"We know that water is a right to everyone but this water does not just come out for free of course we may have had it easy in bringing the water from Pungwe River in Mutasa District. Pipes need to be maintained, if one looks at dilapidated pipes they need to be maintained," he said.