MUTARE– Government should expedite setting up a functional Peace and Reconciliation Commission by drafting an enabling act of parliament to guide its operations, a coalition of civil society organisations and churches in Zimbabwe have said.
These sentiments were raised at a Churches and Civil Society Forum (CCSF) provincial sensitisation meeting for women, where calls were made for an enabling act of parliament to govern operations of the National Peace and Reconciliation Commission (NPRC).
CCSF co-chair Paul Juru said it was an anomaly that interviews for office bearers for the commission were being chosen without an enabling act which will govern their operations.
"It is an anomaly that there is no law to make it (NPRC) operational but office bearers are being chosen and we think there is a gap.
"While we want the commission to be operational, there is still need to have an Act of parliament to make sure that it is operational once the commissioners are chosen," he said.
CCSF management committee member Zachariah Godi says it is now the duty of all citizens from grassroots to approach their parliamentarians who have the mandate to craft such a law.
Godi said while civil society does not want to antagonise government it was the duty of citizens to push their representatives in parliament to make this issue is a priority.
"We don't want to seem to be antagonising government but we have a proposed bill with our own recommendations.
"However our hands are tied because only about 300 people have the legal mandate to formulate laws on behalf of everyone so we need to push these MP's to make sure that this issue is made a priority in parliament," he said.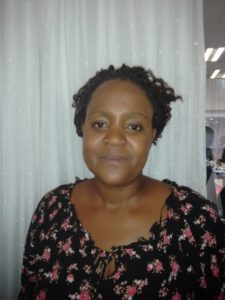 Organ of National Healing Reconciliation and Integration (ONHRI) Deputy Director Sithabile Nyaningwe said government will soon hold public interviews for the NPRC where a shortlist of candidates has already been drawn up.
"Government has shortlisted candidates after national nominations were made and CVs were vetted, now the next stage will be public interviews for the NPRC publicly at parliament," she said.
Senior projects lawyer for Human Rights Forum, Tafadzwa Christmas said government should respect gender balance in setting up this commission.
"For this commission to be functional there should be gender balance in the selection of commissioners so that this commission is wholesome in its approach," he said.
Government held four interviews for independent commissions from March 23- 25 2015 in the senate chambers of the parliament building. The commissions are the Zimbabwe Human Rights Commission (ZHRC), Zimbabwe Electoral Commission (ZEC) Zimbabwe Gender Commission (ZGC) and the National Peace and Reconciliation Commission (NPRC).
Chapter 12 Part 6 of the national constitution gives mandate for the establishment of a NPRC as an independent body to be operational for ten years (form the day of the signing of the constitution)  to ensure post conflict justice, healing and reconciliation among other things.