The plight of children living in detention with their mothers has largely been ignored in Zimbabwe despite the countless effects of prison life on those minors.
Although there is no clear data on the number of children behind bars with their mothers, the living conditions in prisons have proven to be an impediment to the full enjoyment of these children's rights and not ideal for their early childhood development.
In an interview with the Director of Female Prisoners Support Trust (FEMPRIST) Rita Nyamupinga, she explained on the various challenges children and women face while in prison.
"Infrastructure of prison cells was built in a way that they do not accommodate women and children, but for the reason that women are now committing same crimes with man so there is nowhere to lock them up, even if they will be pregnant or have babies during the time," said Nyamupinga.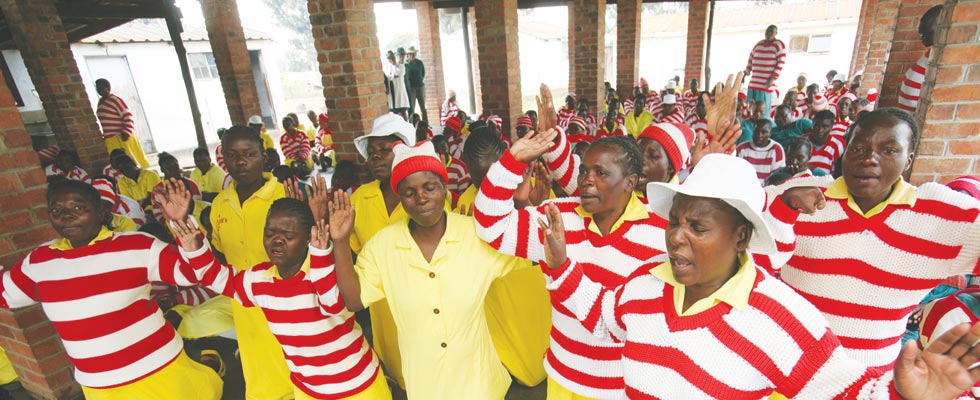 In jails and prisons, mealtimes and food portions are limited and women who were once in prison with their children explained on the dire food situation they were subjected to while in prison.
"Food in prison is not health for children and that of pregnant women as we all know that when one is pregnant she has her own special diet but she cannot have that while I prison, that is the biggest challenge," said Linda Masarira who spent 18 months behind bars.
A government review of the children of offenders concluded that they "are 'invisible' groups: there is no shared, robust information on who they are, little awareness of their needs and no systematic support".
According to Zimbabwe Lawyers for Human Rights, Analysis of the Criminal Justice system and conditions of pre-trial detention, other prisons have a section that has been set aside for women and the conditions are not favorable to female inmates.
In particular, pregnant inmates are treated like any other female prisoner, without due recognition of their needs. After giving birth at public health facilities, they are returned to jail with their newly born babies.
Before the amendment of the prison's act, mothers were only allowed to stay with their children for only two years and then taken away and be placed to different children's homes in the country.
According to the law, a female prisoner in Zimbabwe may be allowed to bring her breastfeeding child to live with her in prison. Once the child has been weaned, the Prison and Correctional Services (ZPCS) is required to hand over the child to relatives or friends of the family able and willing to maintain the child; whenever this is not an option, the child is to be placed with the child welfare authority.
According to the Zimbabwe Prison and Correctional Services, as of May 2014, Zimbabwe had a prison population of 17,318, of which 308 were female inmates.  At that date there were 29 infants living with their mothers. A 2012 US Department of State report indicated that there were thirty to forty children under the age of three years living with their incarcerated mothers.
The report further noted that although prison officials prioritized food distribution to female inmates over male inmates, and that female inmates by and large received more food from their families than did male inmates, the children were not allocated food by the ZPCS.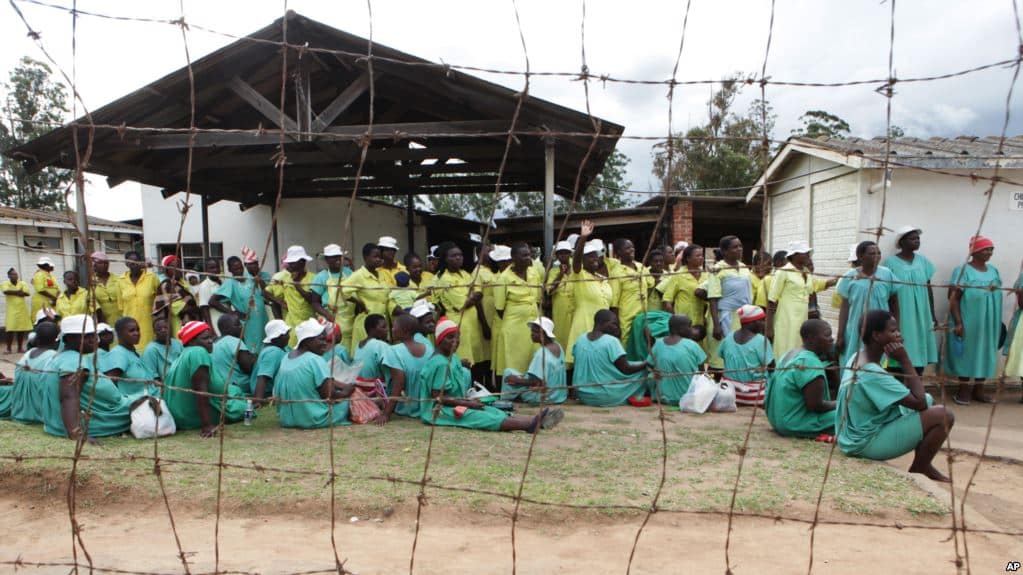 Unfortunately, prison facilities are not designed to support the post-natal care of either the mothers or the babies.
The plight of older children incarcerated alongside their mothers is also serious since there are no proper facilities to cater for their early childhood development needs because the prison services does not have a budget for that.
In an interview with a former inmate who introduced herself as Betty witnessed the plight of children incarcerated alongside their mothers:
"The saddest bit is there are children in prison between the ages of four and six whom I saw. They ought to be in school yet they have been in jail for up to two years. They are there because their mothers are said to have transgressed some immigration law.
"Surely, surely we can do better than that. Our laws should take into account that kids should not be punished for the transgressions of their parents,"she said.
Fortunately, support from charitable organizations was helping to alleviate the problems with reports of food, clothing and other items, such as toys, being donated to the children.
Miracle Missions established an early childhood development facility (kindergarten) at Chikurubi prison so that the children of incarcerated females could have another place to play instead of being in the cells with their mothers all the time.
Not only those women are facing challenges of raising children behind bars but face even worst challenges off being neglected in the society and sometimes regarded as worst criminals.
Speaking to one of the women who were freed during the 2013 presidential amnesty,(name held) said that since then she does not have anywhere to stay  and her family has ever rejected her.
She narrated how everyone has never want to socialize with her because of her criminal record, although she however claim that she was locked for rape on false allegations.
Many children who were once incarcerated with their mothers can face many challenges like failing to adapt with life outside prison when they are released.
According to FEMPRIST, a Chitungwiza child who was born and raised in prison up to two years, struggled to adapt to life outside the prison walls refusing to play with other children or getting close to anyone without a green or yellow dress (colors used by female inmates).
FEMPRIST called for an open prison policy for pregnant and lactating women so that rights of these children are not be infringed.