The popularity of Nelson Chamisa has made the ruling party ZANU PF shiver as the 40 year old legislator has become their new rival in post Tsvangirai era .After the burial of the former Prime Minister DR Tsvangirai on 20 February all eyes were on the young ambitious leader. Chamisa has been accused of sponsoring the violence that occurred at Humanikwa village when MDC-T vice president was attacked by party supporters who are alleged to be from the MDC-T Cobra faction.
By Kumbirai Mutengo
Acting MDC-T president Advocate Chamisa has become the popular politician of late as he was anointed as successor by Tsvangirai. ''When Tsvangirai was going to South Africa he had said I would be both acting president of the party and chairperson of the alliance but I suggested to him to that it would raise eyebrows people thinking that you (Tsvangirai) have anointed me so instead Mudzuri was made acting president,'' said Chamisa at Chitungwiza provincial meeting at Chapungu Gardens. Honorable Chamisa also said that Tsvangirai was going to make his retirement statement upon his return but unfortunately Tsvangirai had to die before he had solved the succession issue that had rocked the party.
However the presidential race this time around would not be easy after all. The unveiling of aspiring candidates for the top job is not over yet. Chamisa is facing tough competition from veteran politician Joice Mujuru who is believed to have the blessing of the former President Robert Mugabe.
Mujuru who was vice President of Zimbabwe for ten years would not be an easy challenge for the young and charismatic Chamisa.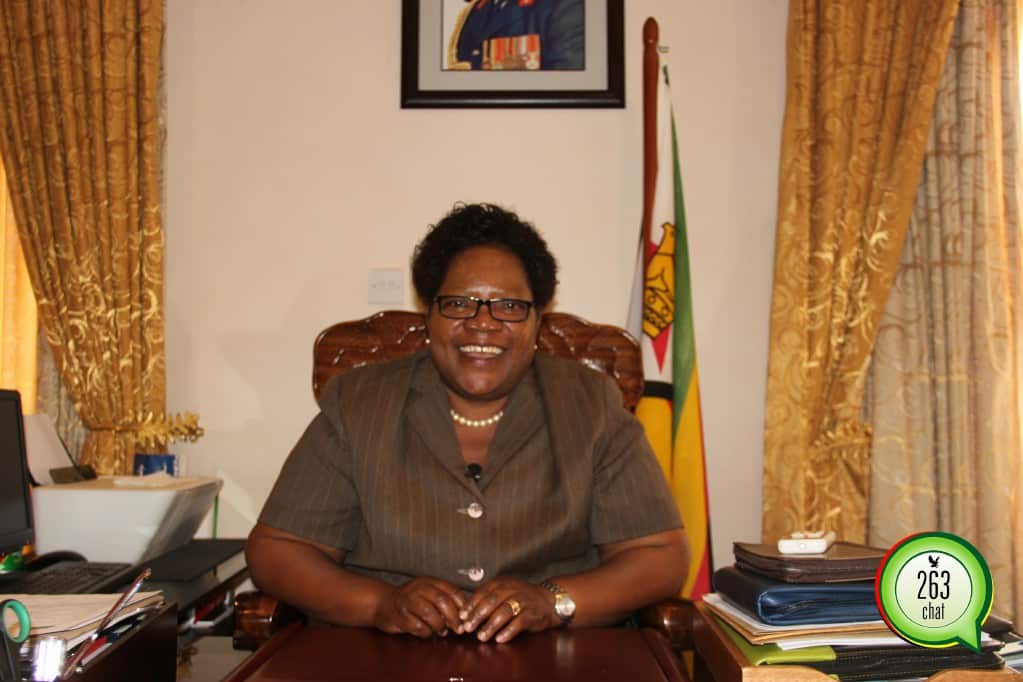 Dr Mujuru has been mobilising women to register to vote for the 2018 polls. Her target was 2000 women per province which would amount to 200 000 registered voters but women potential are far more than that. Women constitute more than half of the total population of the country and that only can spoil Chamisa's campaign.
Mujuru enjoys majority support in the rural areas and during her ouster in the ZANU PF party when she divided the party both in the urban and rural areas but more significantly the rural part of Zimbabwe. Areas such as Mashonaland Central and Mashonaland East are her strongholds which can give Chamisa a hard time to penetrate into.
With the blessing of Mugabe and the New Patriotic Front, Mujuru is currently sitting on a higher table than Chamisa.
The fact that her presidential bid is supported by NPF would give her great advantage than Chamisa because the ''three musketeers '' (Jonathan Moyo, Kasukuwere and Zhuwao) have an influence in the 2018 polls in the sense that they have top secret information that can damage the image of both Chamisa and President Emmerson Mnangagwa.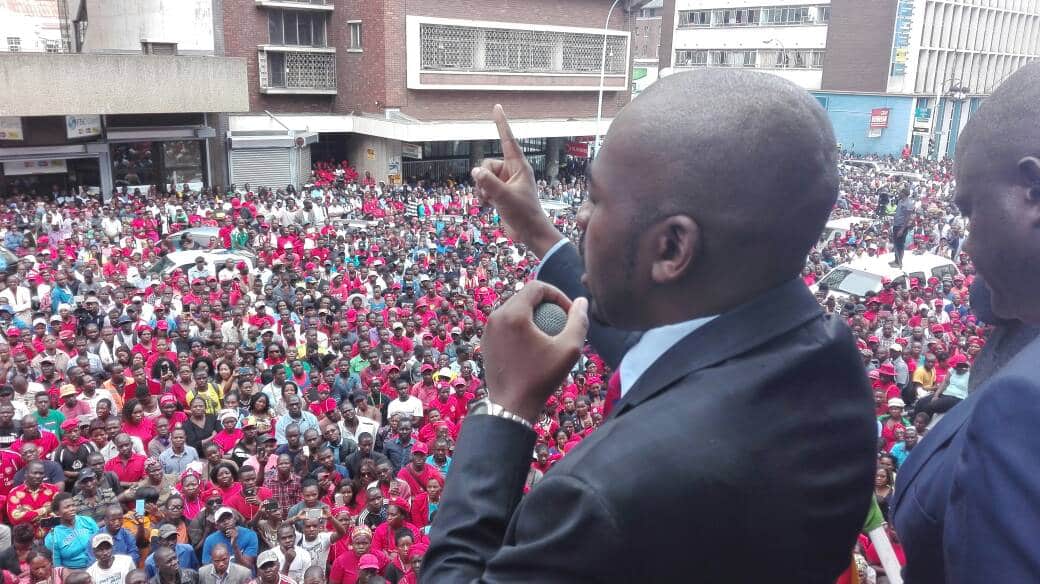 Disgruntled ZANU PF members who enjoyed a large margin of support could relate well with Mujuru than Chamisa whom they shared an experience with. They could vote for Mujuru for the sake of restoring the legacy of Mugabe. People such as Mandi Chimene and Samuel Undenge have grassroots support in Manicaland and also Chombo and Zhuwao have support in the Zvimba area and not forgetting Jonathan Moyo who is the Matebeleland god, the politician has proved to be a Ndebele idol who represented the region despite the tribal politics in Zimbabwe.
Taking cognizance of the fact that the ex ZANU PF members are financially stable unlike the Chamisa led movement which is struggling to provide party regalia for the 2018 election.
Although Chamisa and Mujuru are big contenders in the race, there are new players who can change the outcome of the 2018 vote. Nkosana Moyo although he is not popular can split the votes for Chamisa and the young presidential aspirant can find it difficult to reach the 50% mark. The candidature of people like Blessing Karisamhuru and DR Noah Manyika can only split the vote for Chamisa.
ZANU PF presidential candidate President Emmerson Mnangagwa can also split the vote for Chamisa because his party enjoys support in Masvingo and Mashonaland West. The ruling party also has the backing of the military and government institutions including some war veterans but most war veterans became bitter when Victor Matemadanda was removed from the position of political commissar only just after a week.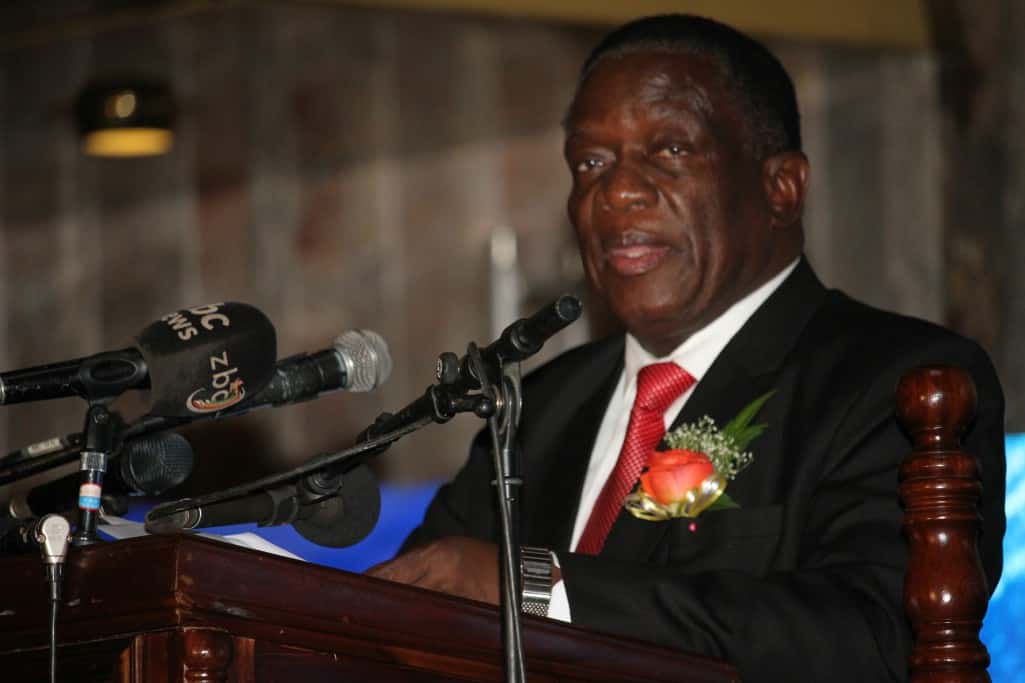 The prominent legislator is not yet a winner. The 2018 Zimbabwe election has increased competition and would not be easy .It would take a master planner to win this election, unfortunately one such planner is backing Mujuru. The game has just begun Chamisa was able to outsmart Khupe but the battle is no longer of words but action is required.
Zimbabwean richest man Strive Masiyiwa has been tipped for the top job. The business tycoon has been in exile for many years due to allegations laid on him that he had been funding the Regime Change Agenda. He was denied operating licenses several times by government which was believed to be politically motivated. In 2017 Kwese TV was granted a license to operate in Zimbabwe after a long struggle fighting to secure the license.
Masiyiwa is expected to return after almost two decades without stepping his foot in his birth country. Upon his return Strive Masyiwa is expected to shed light whether he is really going to run for office or they are just speculations. With Masiyiwa part of the presidential it would be difficult for Chamisa to be the fourth president of Zimbabwe. Firstly Masiyiwa has the funds to propel his campaign and controls the domestic media which include Kwese TV. He has a monopoly in telecommunications which make data available for most social media users in Zimbabwe. As a presidential candidate Masiyiwa is the best person to take up the due to his experience as a businessman. He can rescue Zimbabwe the state it is in. Masiyiwa can lure foreign investors unlike the current government which failed to deliver in the first 100 days .This election the people do not someone who is trying luck but someone who has the capacity to build Zimbabwe by putting his /her initiative first then others who would come to help.
It is a tough task for Chamisa but the legislator is too ambitious to see that. It could be wise for him to run for president in 2023.Advocate Chamisa is not a winner yet the road is narrow. Joice Mujuru is also in the race, Strive Masiyiwa awaiting confirmation, President Mnangagwa who is already president and other aspirants. Hence Chamisa is not a winner yet. May the best man win!