MUTARE: A neighboring town's adoption of a prepaid water meter system has once again stirred up a Pandora's Box, as resident associations cry foul while city fathers claim this could be a panacea to water woes.
The neighboring town which became the first local authority in Zimbabwe to make strides in this direction introduced a prepaid meter system, albeit for business premises.
Rusape Town Council made this unprecedented move announcing in a notice by Council Secretary Joshua Malingwa that it would roll out prepaid water meters in business premises this month.
"Notice is hereby given to all commercial and business property owners that Rusape Town Council in partnership with the Australian Aid through UNICEF, with the approval of Government of Zimbabwe, will be installing prepaid water meters in the aforesaid business properties…" read part of the statement.
While Rusape Town Council has said this system will affect business premises, resident associations in Mutare are suspicious of this move as it could be replicated for residential areas.
Serious questions need to be asked.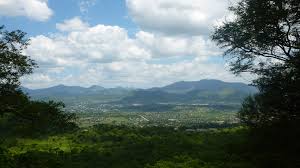 Will prepaid meters bring sanity to this prevailing situation in Mutare and cut down losses from leakages? Can they assure that water is supplied daily to residents at nominal costs which do not create class disputes? Can prepaid water meters assure transparency into service delivery? Are residents supposed to prepay for enjoyment of a human right enshrined in the constitution?
Mutare Residents and Ratepayers Association (MURRA) Programs coordinator David Mutambirwa claims such a move could externalise costs to cash strapped residents, essentially a violation of fundamental human rights.
He said such a move, which was tantamount to privatisation of a commodity enshrined as a basic human right in the constitution, was doomed because of lack of consultation with residents.
"There is never success in projects which lack proper consultative processes. These prepaid meters have not been successful anywhere and they cause class struggles amongst residents as the costs will be extended to poor residents.
"This amounts to privatisation of the precious commodity. Water is a human right as enshrined in the constitution and such a move will affect cultural rights of residents.
"As MURRA we therefore oppose the impulsion of prepaid water with the contempt it deserves," he said.
Director of United Mutare Residents and Ratepayers Trust, Sebastian Bakare said there was no need for council to focus on prepaid metering system when it was failing to provide the service.
"There is no sufficient water in supply to talk about prepaid meters," he said.
However for Mutare City Council this move could be welcome as it will boost revenue inflows affected by the old dilapidated post paid meter system claims city engineer Mr. Donaldson Nyatoti.
During a tour by German Ambassador in December last year, the city engineer revealed that council was losing millions as it was only billing 47% of revenue from water with the bulk lost to leakages.
This situation could be arrested by installing prepaid meter system which can reduce water loses from an astounding 52% to 30% by the installation of meters on non-metered areas as well as replacing old post paid meters claims Nyatoti.
"Most of the meters are obsolete, undercharging water usage or vandalised the prepaid meters will therefore cause the general public to be more responsible in their water usage in addition to taking better care of the meters.
"The project will do all the parties involved a great favour; it will assist the publicly improving water supplies in addition will help the local authority realise sales from water usage and we also ensure reduction of water loses from 52% to 30%," said Nyatoti.
The municipality water has also reported that it is losing some of its treated water in huge volumes through leakages in the system mainly caused by continued vandalism of public watering points
Nyatoti also urged the general public to desist from the habit of using the council resources without following the right procedures.
"In the interim people are supposed to apply for the traditional meters particularly those in the new stands which are being developed by private parties.
"The council will carry on disconnecting water from all those who are getting access to water without meters since the council is not benefiting anything and it will be injustice to those who pay," said Nyatoti.
Cash flow challenges have since held back the prepaid meters exercise which by now should have been in progress.
"At the moment we don't have enough funds in our coffers to support the project, we also want to address the situation with the Dangamvura water pipeline but at the moment we don't have the capacity," said Nyatoti
Another setback has also beset the struggling municipality as the 10 million litre Chikanga Water Reservoir commissioned by Vice President Emerson Mnangagwa is not fully functional, requiring repairs after numerous leaks were observed during a trial run.
This project was facilitated through a rescue package from the ZIMFUND, a multi donor fund managed by the African Development Bank which was set up in 2009 by cooperating partners in response to a cholera outbreak in Harare.
It was also set up in the face of the need to rehabilitate water and sanitation infrastructure in major cities of Zimbabwe.
The participating partners include United Kingdom, Switzerland, Denmark, Germany, Sweden and Australia who chipped in to facilitate the restoration of depleted water and sanitation infrastructure.
Over US$140 million has to date been released with further support earmarked for the future set to be availed to complement the initial disbursement.
ADB representative in Zimbabwe, Mathias Magala revealed that the US$9 million allocated for Mutare City will benefit over 60% of residents who will access clean and safe drinking water.
"Through this intervention 200,000 residents will benefit from this project, translating to more than 60% of the residents in Mutare city.
He added, "These interventions are also in support of ZIMASSET and we have since have approval of a further US$105 million which has been approved for further basic rehabilitation, capacitating of the private sector as well as supporting the setting up of special economic zones and parliament."
As things stand this benefit may be farfetched as residents in Hobhouse continue to queue for the precious liquid, with mothers and children carrying water on their heads on a daily basis. In Dangamvura water continues to be rationed with some section having gone for years without a drop, in Chikanga the situation is also similar.
For Sakubva residents water problems are tales from other suburbs as water pours incessantly from old dilapidated pipers into canals, accounting for the largest percentage of leakages. Lower density suburbs are spared from the perennial shortages but water supply is also inconsistent.