President Emmerson Mnangagwa has with immediate effect fired from government the beleaguered Tourism minister Prisca Mupfumira.
In a letter signed today, Chief Secretary to the President and Cabinet, Dr Misheck Sibanda said the removal of Mupfumira was implemented in terms of Section 340, subsection (1) paragraph (f) read with Section 104 subsection (1) of the Constitution of Zimbabwe.
"Please be advised that His Excellency the President of the Republic of Zimbabwe Cde E D Mnangagwa has in terms of section 340, subsection (1), paragraph (f), as read with section 104, subsection (1) of the Constitution of Zimbabwe has removed you, Prisca Mupfumira from the office of the Cabinet minister and Minister of Government with immediate effect for conduct inappropriate for a Government Minister," reads Sibanda's letter.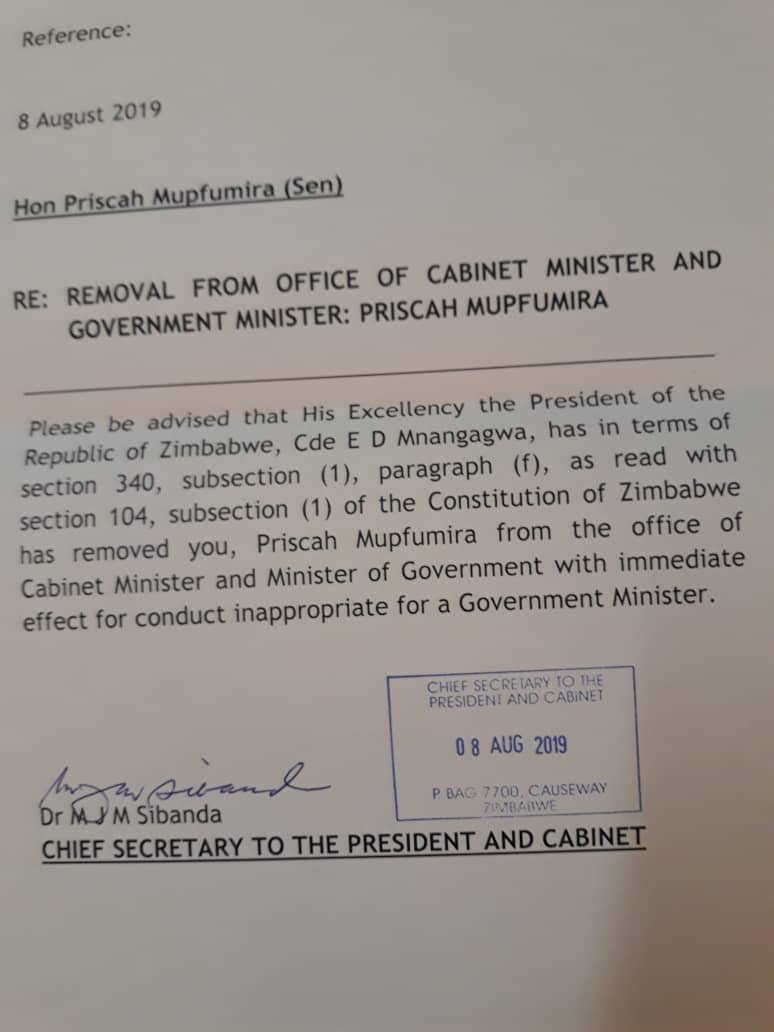 Mupfumira was arrested last month on corruption charges and has been in detention after Harare Magistrates Court denied her bail.
She later approached the High Court challenging the bail ruling but the High Court reserved judgement meaning she will have to wait longer to taste freedom.