"Are you being treated unfairly?"- A look at the Medical Aid System in Zimbabwe, a statutory perspective
By Charity Hodzi
The economic crisis is Zimbabwe has not only been felt by the individuals but also medical aid societies who are fighting to stay afloat.  This has resulted in not only a war between medical aid societies and health care providers but also a war between the former and their members. Medical aid societies (MASs) are fully aware that laws are still in place which they have to adhere to even in the light of economic hardships. Some of the MASs have chosen to ignore these laws that are there to protect the usually faceless and voiceless member who is at the mercy of the societies that are only looking for profits.
As the statement goes when the elephants fight it is the grass that suffers, individual members have faced the wrath of this on-going war through numerous shortfalls, denials of payment of claims, limited access to the wide array of service providers and of late blatant discrimination versus their corporate members.
In order for one to understand the different challenges faced by members of medical aid societies, one needs to understand the different groups that are provided for by the medical insurance companies. The first group is the corporate group which does not derive its name from the sector in which one works but rather from the elitist mind set of those who have the benefit of having their medical aid covered for in full by their employer or on some pro rata basis. Such employers will choose the medical aid society they want to cover all their employees and depending on their policy ensure coverage of spouses, children, other relatives and so forth. Medical aid societies grossly benefit from this type of group because of the high numbers. The group is split in two when it comes to the waivers they get. Some medical insurance companies will give certain perks for companies with between 10 and 49 members and those with 50 plus receive more perks. The perks range from waivers of waiting periods, decreased premiums among other incentives.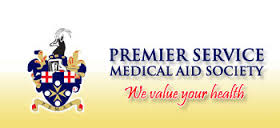 Those who are at the bottom of the pyramid and tend to have it harsh in every sense of the word are the individual contributors. They pay the most at any premium level and they are often looked at as a liability. This group is the one that most Zimbabweans tend to fall in when they are either not employed, self-employed or have no medical benefits from their employer in part or as a whole. They are a group of social origin which is more or less at the "bottom" but yet they face the highest penalties for this. Increments often affect them since they do not have a representative body. Medical insurance companies place the burden of the perks they offer to the corporate on these individuals.
To receive more detailed insight on the above, some provisions of the Statutory Instrument (SI) 330 of 2000 on Medical Services (Medical Aid Societies) Regulations together with the amendment SI 35 of 2004 will be addressed. The Amendment that was enacted in 2004 provides recourse for members of medical aid societies when they believe there are unfair practices that are taking place. This is provided for in Section 16 and hence a member has the right to complain to the Ministry of Health and Child Care (MoHCC). The rectification of such an unfair practice ranges from the stoppage of the practice, to fines and even deregistration of the society. Therefore, members need to know and learn that they are not at the mercy of their medical aid society as most societies would want them to believe.
One may sign a contract which states that they will abide by the rules and regulations of the  Medical Aid Societies (MAS) however, the rules and regulations are subject to the different statutory instruments. Therefore members need to be aware that if it turns out that some of the fund rules are illegal, the contract either becomes voidable or void to the extent of the illegality. This means those clauses will not bind the individual.
Tired of Shortfalls
Everyone who has ever joined a medical aid society has an insurable interest. Even the employer who dangles this benefit to would be employees does so to cover the rainy day. With the expensive health care one can only be happy to have an insurance umbrella for chronic illness, pregnancy, elderly parents , toddlers or just themselves. The current war that is going on between Health Care providers and MASs has grossly affected the individual with shortfalls. I remember the day when I was told by my MAS that I would never have to incur shortfalls yet that has become the order of the day. According to the Amendment of 2004, MASs are supposed to pay health care providers the gazetted tariff,  and currently many are not doing so. This has resulted in health care providers placing the shortfall on the individual and this is illegal.
It is a common and very unfair practice which only takes reporting for it to stop. The result has been a backlash through increasing tariffs paid by individuals even though on the current tariff the service providers could have been paid. This is unfair and double dipping which needs to be stopped as it grossly affects the income levels of members. 
Discrimination not permitted
Another form of unfair practices is that of discrimination. This is defined as the unjust or prejudicial treatment of different categories of people, especially on a certain ground. Those who wrote the SI were well aware of potential prejudice that often happens when MASs fight for profits over individuals.
Section 9 Discrimination and exclusion of membership states:
The medical aid scheme shall, with respect to the admission of persons as members of the society or as between its members participating in the same class of scheme discriminate against any person of a particular description by race , gender, marital status, ethnic or social origin, nationality, religion or creed
By subjecting that person to a condition, restriction or disability to which persons of another such description are not made subject: or
By conferring on persons of another such description a privilege or advantage which is not conferred on persons of the first mentioned description: 
and the imposition of that condition restriction or disability or the conferring of that privilege or advantage is wholly or mainly attributable to the description by race, gender, marital status, ethnic or social origin, nationality, religion or creed of the persons concerned.
(2) every person employed by or in a profession, trade, industry, calling, employer or class of employer in respect of whom or which a restricted medical aid society is registered shall be eligible for membership of the society concerned.
(3)  a medical aid society which contravenes subsection (1) or (2) shall –
(a) be guilty of an offence and liable to a fine not exceeding five thousand dollars; and
(b) be liable to have its registration cancelled if the offence continues, or upon a second conviction for the offence
(4) the dependents of a member shall be entitled to participate in the same benefit options as the member subject only to such reasonable variation in the level of contribution by the member in relation to the number of members dependants as are prescribed by the constitution or rules of the medical aid society.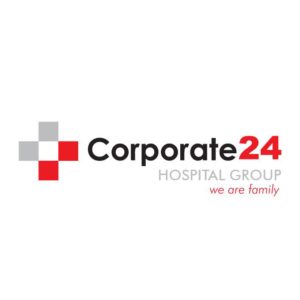 Have you ever tried to join an open medical aid society such as CIMAS, First Mutual Health, TN Health, Altfin ( the list is endless) and have been informed that you cannot join as an individual or that there is just a one size fits all premium and no choice? If you have, that is a form of discrimination and should be reported immediately. Discrimination alone can result in a MAS being de-registered. Discrimination on the basis of being an individual is not permitted and being made to receive prejudicial treatment is a serious cause for concern. 
Representation of individual members
According to section 10 of the SI, every medical aid regardless of how it originated shall ensure that it has a Constitution. This Constitution apart from other key issues should ensure that it includes the representation of individual members in the voting power (Section 10b). This is mandatory and not a suggestion, hence any medical aid scheme should ensure that it informs members of the Annual general meeting and any special meetings. What many members have witnessed is the direct opposite where only the shareholders are called and the individual members are relegated. This means that any decisions that grossly affect individual members are left to the fate of those who intend to profit from the medical aid scheme.
 Medical aid schemes such tend to ignore the provisions below claiming that they are registered as a private company and that they have a Memorandum of Articles and not a Constitution. This is a wrong interpretation since the company would have registered with the Ministry of Health and Child Care (MoHCC) as a medical aid society. Therefore the regulations that apply to medical aid societies as given in the SI apply to companies and individuals or trusts.  A failure on their part to ensure that they have a Constitution which includes the calling of individual member representation at AGMs and as part of the voting board means that they are conducting illegal activities.
The challenges of having a company operating a medical aid society are dangerous at times. On the one hand they register and follow the necessary re-registration periods as a medical aid society but when it comes to accountability they pull the "we are a company" tale. The fact that the registering body was initially a company does not change the fact that one of its subsidiaries is a medical society and should by all account adhere to the same rules and regulations that are in place to protect its membership from unfair practice.
Section 10 What should be in a Constitution
(1) subject to subsection (2) the constitution of a medical aid society shall provide for the following matters;
(a) a provision to the effect that the society is a body corporate capable in its corporate name of suing and being sued and doing or causing to be done all such things as may be necessary for or incidental to the exercise of its powers or the performance of its functions in terms of its constitution or rules;
(b) the appointment or election of the members of the board of the society of whom representatives of the individual members of the society shall have at least one half of the votes at meetings of the board or if the society has group membership on which representatives of each of the following shall have a third of the votes at meetings of the board-
(i) the individual members of the society; and
(ii) employers who are members by virtue of contracting an employee group benefits scheme with the society and
(iii) any other group or groups
The appointment of a principal officer or independent administrator by the board.
The appointment, removal from office, powers and remuneration of officers of the society
The appointment of the auditor of the society and the duration of such appointment
The power to invest funds

The amalgamation and transfer of the business of the society

The manner in which and the circumstances under which the society shall be terminated and dissolved
The appointment of a liquidator in the event of the dissolution of the society
The settlement of any complaint or dispute
The giving of advance notice to members of any change in contributions; membership fees or subscriptions and benefits or any other condition affecting their membership
The manner of calling the annual general meeting and special general meetings of members; the quorum necessary for the transaction of business at such meetings and the manner of voting there at;
The terms and conditions applicable to the admission of a person as a member
The payment of any benefits according to –
A scale, tariff, or recommended guide; or
Specific directives prescribed in the rules of the society;
The continuation of the benefits of membership in the circumstances referred to in subsections (2) and (3) of section 16 
Waiting periods and waivers
According to Section 13 of the SI, the maximum initial waiting period should be three months. Many members have been made to wait anything from between 4-6 months just to get that initial prescription paid for as well as that long awaited visit to the General Practitioner. This is an unfair practice and ought to be reported.
Listed below are the other treatments which can be given longer waiting periods than 3 months. There is however a loophole because no set time limit is then given which leaves such "pre-conditions" to the sole discretion of the MAS. Over the years, pre-conditions have been receiving more and more lengthy periods with the latest being a five year period.
 (a) Medical treatment related to pregnancy
(b) The provision of spectacles or a prosthesis
(c) Haemodialysis
(d) Cancer therapy
(e) Drugs for chronic illnesses
(f) Medical treatment in another country
Members should also be aware that a medical aid society may not impose any waiting period upon a new member admitted to a scheme that is equivalent to the one he previously participated in as a member of another society provided that the person who was a member of the previous society for a continuous period of at least two years applies for membership in the new society within three months after termination of his membership of the previous society. Hence you are not stuck with your MAS forever and no waiting period for anything should apply. If you have been made to wait for anything after having moved from another MAS with the characteristics provided above, then you can also report unfair practices.
Recommendations and Conclusion
Members of medical aid societies need to be aware of the provisions of the law so that they may be able to detect any unfair practices fairly quickly.  They also need to know that MAS are not infallible but that this appearance of flawlessness will continue if they remain disempowered and ignorant of their own rights as members. There is also a need for individual members to come up with their own independent representative body aside from the internal board representation at medical aid level. This will provide pressure groups to societies that form solely for the profiteering forgetting that they have been entrusted with funds from individuals.
The discrimination that is there between corporate and individuals need to be done away with. The only difference between individuals and corporate is that they did not come from the same source hence it is discriminatory to place heavy financial burdens and poor benefits just because one joined as a single person or without a trailer of at least ten individuals. There is a stark difference between an incentive for joining as a group and discrimination for being an individual.
The Ministry of Health and Child Care needs to reform the Medical aid advisory council which is an independent body that is supposed to regulate MAS. There is also need for a statutory instrument that gives powers to this authority so that MAS are called to task. The current SI already makes provision for individual members to be part of this council. Hence there needs to be pressure from individual members for the reformation of this council which had started a few years ago but eventually "died" a natural death.
Individual members need to speak out. Therefore the next time you think that there has been an unfair practice at your Medical Aid Society, do not just end by emailing or calling them in a frustrated voice. Report them to the Ministry of Health and Child Care, or you can email me on charity.hodzi@gmail.com for more detailed information on how to file your complaint.
I would like to end this in the most informal way of concluding a document. Like Kubatana always says "If you are not outraged, you are not paying attention!". Please, stand up and do something. I believe even the corporate members are feeling the pinch of cut benefits and being in a contract with a MAS that does not care about anything else except using your hard earned money or benefit for their profiteering.
If you are interested in being part of an individual member association pressure group, email as well. Together we can make one individual a pressure voice!