@263Chat is proud to announce a Fireside Chat Discussion on Friday 24th October 2014.
Venue: – Hypercube Tech Hub. 11 Phillips Avenue, Belgravia, Harare
Time: – 09:45am for 10:00am till 12:00pm
Topic/Focus: – How can VC4Africa help Zimbabwean entrepreneurs?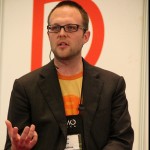 A special thank you to our partners: Hypercube Tech Hub, HIVOS & the Dutch Embassy for making it possible for us to host Ben White. Please click on the eventbrite link HERE to register to attend.