Zimbabwe Election Support Network (ZESN) has expressed concern over the lack of clarity on the role of observers and political party agents in the newly gazetted Statutory Instrument 85 of 2017.
In a statement released on Friday, ZESN reinforced the importance of observers in enhancing the transparency of electoral processes calling on the Zimbabwe Electoral Commission (ZEC) to explicitly define their roles in the voter registration process.
"ZESN is concerned by the lack of clarity on the role of observers and political party agents in the regulations. Given that the role of observers is crucial in enhancing transparency of electoral processes, ZEC should explicitly state the role of observers and party agents rather than leaving it to the discretion of the voter registration officials," noted ZESN.
According to the elections watchdog, the regulations make provision for the issuance of voter registration certificates but is concerned that this could fuel voter rigging unless the certificates contains security features such as watermarks to guard against duplication.
"ZESN calls upon ZEC to ensure that the slips contain enhanced security features such as watermarks and security threading and make it clear that they will not be used for voting," added ZESN.
According to ZESN, ZEC should integrate technologically advanced methods to enable citizens to verify their registration status via SMS and secure online platforms.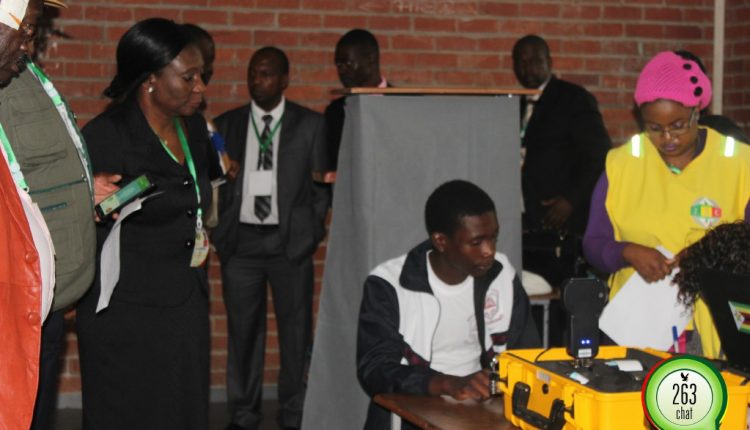 "ZESN believes that this innovation which has been successfully implemented in countries like Kenya and Pakistan would go a long way in ensuring easy access to voters' rolls by voters thus expediting the process of verifying registration status and personal details by registrants," noted the elections watchdog.
ZESN Recommendations
ZESN recommended that regulations should ensure that readable, analyzable and up to date election information such as copies of voters' rolls are availed at the finest possible level of detail and should be accessible at the polling station level to promote transparency and accountability.
They also called the Zimbabwe Electoral Commission (ZEC) to specify persons allowed in the registration centres as well as indicating the eligibility of citizens with national identity cards marked 'alien' to register and vote.
ZESN warned against placing voter registration centres in army barracks and chief's homesteads saying such a move will compromise the accessibility of those centres by citizens.
The elections watchdog said mechanisms should be put in place to ensure prisoners, those in hospitals especially hospital staff, nurses and doctors, police, election officials and others who will be on duty on election day to be allowed to vote.
"The Regulations should specify how individuals who are privy to postal voting will be registered as voters," noted ZESN.