It began with Don Nyamande and Kingston Donga, two Zuva Petroleum senior managers whose contracts of employment were terminated, with the employers using Section 12(4) of the Labour Act.
And it's now spreading like veld fire, since the Supreme Court gave the nod for companies to fire workers on three months' notice.
On Wednesday all journalists working at state broadcaster Zimbabwe Broadcasting Corporation (ZBC)'s Gweru-based Voice Of Zimbabwe woke up to news that they had been fired en masse.
"Only the receptionist, Khumalo and another driver, a messenger, a groundsman, three commissioners, and two engineers, have been spared," informed a source.
About 20 staffers all in all were said to have been affected.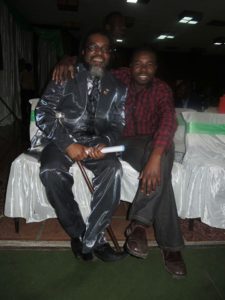 Station Manager Joseph Nhara, formerly at PowerFM and Bulawayo-based SFM, could not be contacted for comment.
When 263Chat visited the company's premises at 1 Fifth Street, two female journalists could be seen seated outside the tall perimeter wall, waiting for transport to carry their possessions away.
"We were ordered to surrender our identity particulars and any other such company property. Pakaipa. Hameno vana Man Soul Jah (Station Manager Nhara). Since he used to be a head of department at Gweru Polytechnic, maybe Jonathan (Moyo) as new Higher Education minister achamutsvagira basa," joked a journalist from the news organisation.
The radio station, since more than a year ago, had not been broadcasting owing to the malfunctioning of short-wave equipment at Guinea Fowl, about 10kilometres along the Shurugwi Road.
Initially, the obscure station was meant to reach out to the international community in an effort to 'douse propaganda flames set by VOA's Studio 7.'