This was another eventful weekend on the showbiz arena. No big names were in Harare, except for Dandaro Inn which hosted Dendera maestro Sulumani Chimbetu. The big stage was at Club Manake in Ruwa where the Chibuku Road to Fame Provincial finals were held. Former Third Generation dancer and backing vocalist, Pamela Zulu aka Gonyeti continued with her solo project and this weekend, she had a show at her traditional venue Jazz 24/7. Gonyeti had an opportunity to perform with another former Third Generation band member Baba Harare.
 Jazz 24/7
At Jazz 24/7 in the central business district of Harare, former Third Generation band member and contemporary musician, Pamela Zulu popularly known as Gonyeti performed before a size-able crowd of the joint's regulars and had time to play tracks from her fresh album, Madhin'adhin'ali released a few weeks ago.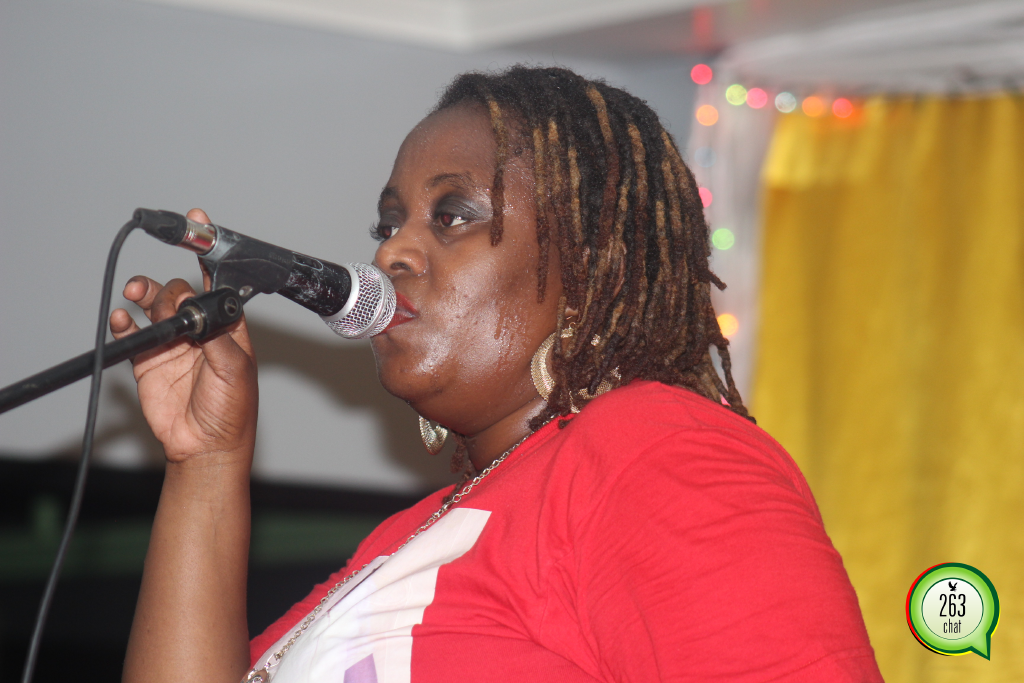 Later through her performance, she was joined on stage by another former Third Generations band member, Baba Harare with their combination clicking with each passing show.
 Dandaro Inn
Popular Dendera musician, Sulumani Chimbetu was at Dandaro Inn where he performed in front of a near full house. Sulu who has not released any new works this year was joined on stage by Allan Chimbetu with the fans enjoying their joint performance.
 Club Manake, Ruwa
There was entertainment galore at Club Manake in Ruwa as 1 music groups battled to book a ticket to represent Harare province at this year's edition of the Chibuku Road to Fame competitions. This music competition is sponsored by Delta Beverages through the Chibuku brand in conjunction with the National Arts Council of Zimbabwe. OLAMA Hearts who emerged winners won the ticket to represent Harare at the National competitions in September.
 Chikomba 'Magamba shopping center'
Jah Prayzah's music stable Military Touch Movement or shortly MTN took their act to Chikomba to celebrate the birthday of Mutare businessman and Zanu PF member of Parliament, Esau Mupfumi's mother. The celebration attracted many Jah Prayzah and Andy Muridzo fans from as far as Huni, Zhenje who came to watch their favorite artists perform in their backyard.
 City sports bar
Popular dancer and musician, Sandra Ndebele was in town on Friday night, performing at the City Sports Bar. Sandy's show attracted a good crowd and she had an opportunity to market her latest video Tshibilika which was released in June. Her shows are always good because of her energetic dances which has endeared her with many music lovers especially in Harare.
Long Cheng Amusement Park
Minister Michael Mahendere headlined the inaugural Winter Worship concert at Long Cheng Amusement Park on Saturday. Lots of gospel artists came and performed at the concert including Zimpraise Director, Wellington Kwenda, Jenifer Maneni among others.