Tocky Vybz brother in law, Admire Chiware popularly known as Bishop Stone who made a name for himself as a song writer, creative writer and craft work has added another dimension to his work and is now engaged in teaching young people in Rugare tombstone designing skills.
Bishop Stone, who is believed to have mentored the popular Zimdancehall star, Tocky Vybz said he is devoted to making a difference in the lives of Rugare youths.
"I believe in God and I think he made me live in Rugare for a reason because everything we do here, the community supports it and they have helped me a lot in making my projects succeed" said Chiware in an interview with 263Chat.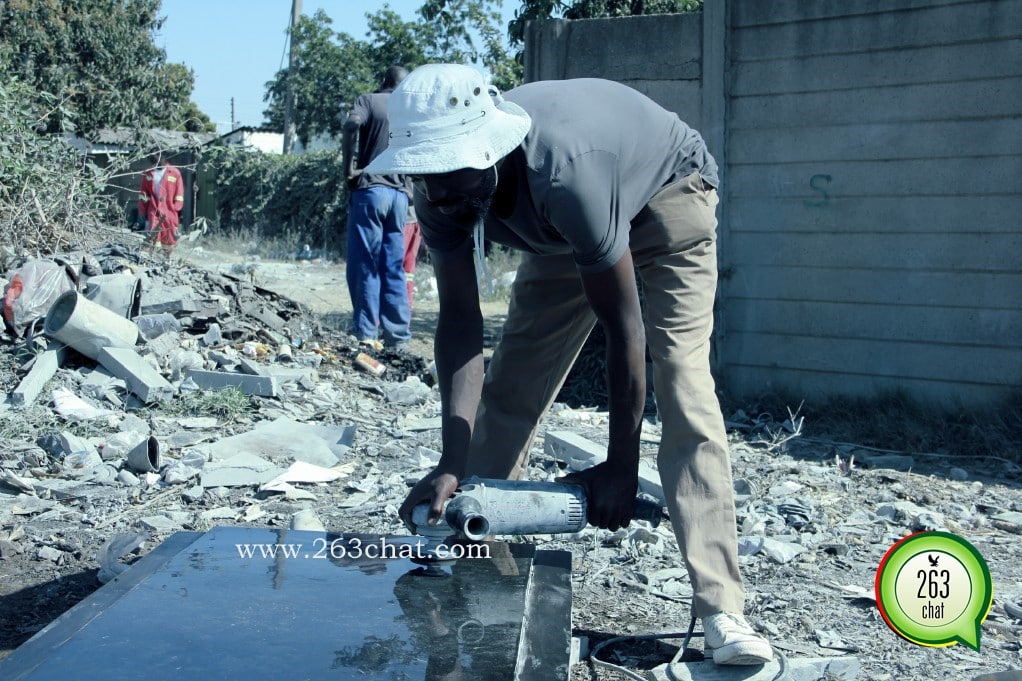 Chiware owes the Rugare community for supporting and believing him during the time he was working with Tocky Vybz.
"The time I was work with Tock Vybz the Rugare community helped us a lot with their support and others come helping us in financial ways while others will do the ground work same as here you can see we are so many doing the same but many of the community, members come here with their wok because others believe in my creativity.
 "In the Ghetto that's where a lot of drug abuse is done, but I try by all means to help the creative ones to keep themselves away from the drugs which has helped many," said Chiware.
He added that he is currently working with many musicians to build their careers and live decent lifestyles.
"These days I am working with a lot of local artists and I am determined to help make our country a dignified society with people who understand the importance of hard work as a key to success in life" said Chiware.