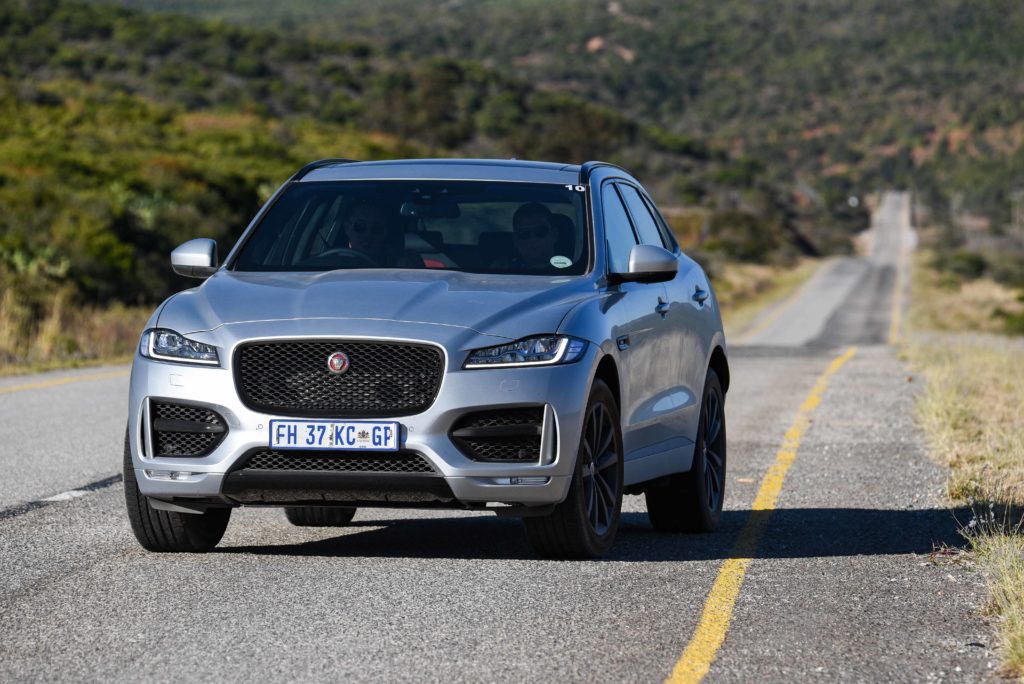 Coming face to face with the all new Jaguar FPACE at Bay World Oceanarium in Port Elizabeth I asked myself "doesn't this look like Discovery Sport parked right next to the it? I was proved wrong the moment I was inside. The FPACE is a first of its kind. The sentiments of Ian Callum the Director of Design at Jaguar echoed in my mind when he said "It looks assertive yet not aggressive. But it's also versatile and equipped with real-world answers to everyday questions. The All-New F-PACE is an all-weather, all-surface Jaguar sports car, life-proofed for five people and their belongings."
The All-New Jaguar F-PACE is a performance SUV and is now available in sub-Sahara African markets. Designed and engineered to offer the agility, responsiveness and refinement that all Jaguars are renowned for, it combines with unrivalled dynamics with everyday versatility. Developed using Jaguar's Lightweight Aluminium Architecture, the All-New F-PACE combines purity of line, surface and proportion with F-TYPE-inspired features such as the powerful rear haunches, fender vents and distinctive tail light graphics.
This is an all utility car that the family can rely on, the All-New F-PACE is a true five-seater with a spacious, luxurious interior featuring the premium materials, craftsmanship and meticulous attention to detail that that gives every Jaguar its unique sense of occasion. You are rest assured that when you go for camping no one will be left home,
The 'Sports Command' driving position provides an authoritative, confidence-giving view out but retains a sports car feel. Jaguar's cosseting sports seats are shaped to provide exceptional comfort and support and are available with 14-way adjustment, heating and cooling, and refinements such as Windsor soft-grain leather, contrasting twin-needle stitching and embossed headrests.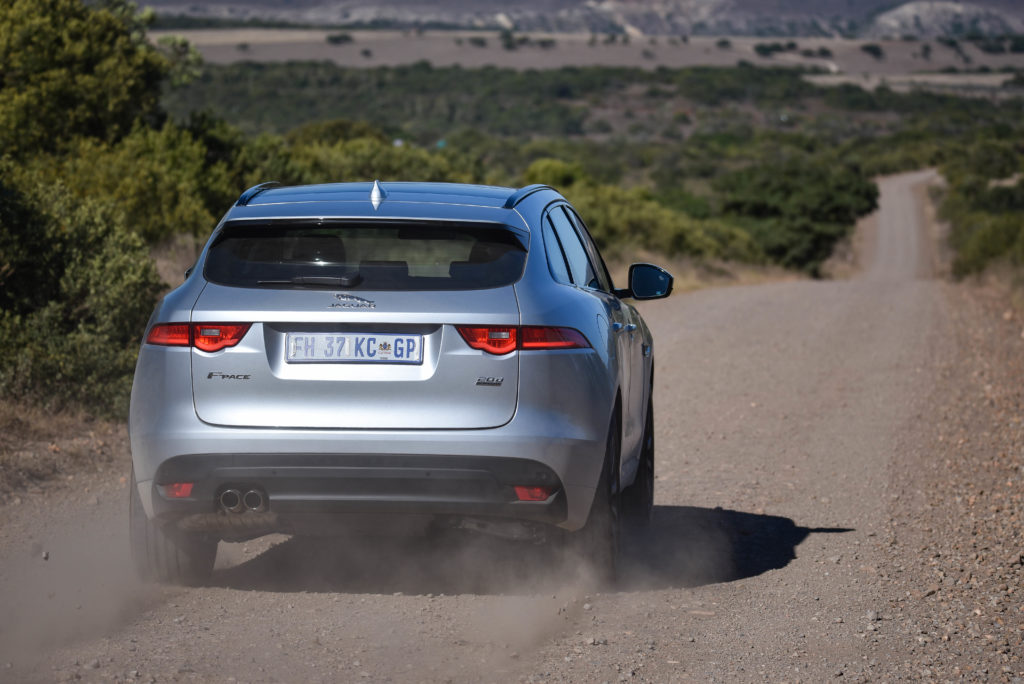 The dramatic curve of the front door top rolls into the fascia and enhances the cockpit-like feel. The unrivalled range of contemporary trim options include authentic metal finishes such as Meshed Aluminium and beautiful crafted veneers such as Satin Grey Ash. The sweeping instrument panel features two large, deeply-hooded analogue dials and a central TFT display, or a 12.3-inch HD virtual instrument cluster offering a choice of four visual themes and a full-screen 3D navigation display. The infotainment touchscreen, which measures 10.2-inches with the premium In Control Touch Pro system, falls perfectly to hand. Ambient lighting, especially with the 10-colour option, enhances the sense of luxury. Luxury and spaciousness are matched by the interior's versatility. The door pockets can accommodate large bottles, while the storage spaces neatly scalloped into the sides of the centre console were designed around smartphones and feature non-slip rubber inserts at the bottom. The console also features twin cup holders, which can be hidden when not in use by the optional sliding gloss black cover.
Another technology first developed for F-TYPE and now applied to the All-New F-PACE is
Torque Vectoring. Designed to make the vehicle even more agile, the system can apply finely-metered braking to the inner wheels to mitigate understeer during corner entry, helping the driver to keep the vehicle on the ideal line through the turn. The system works predominantly on the inside rear wheel to avoid any corruption of steering feel, and as a result system intervention is virtually transparent to the driver. To preserve Jaguar dynamics DNA and make the system as effective as possible, the calibration was done in-house, the controller is bespoke, and development was done in parallel with the base chassis handling balance. And because the system enables such fine levels of wheel control it can also deliver benefits at slower speeds too, such as when driving on mud or snow.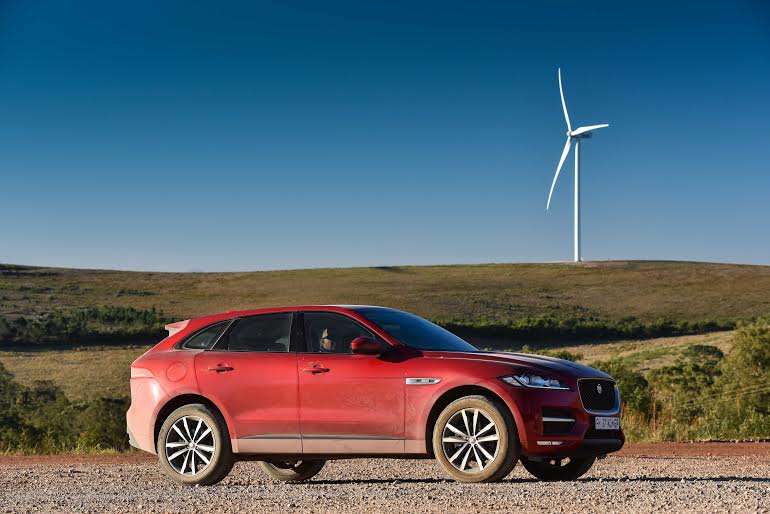 The All-New F-PACE features Jaguar's most advanced torque on-demand all-wheel drive system ever, enhanced with Intelligent Driveline Dynamics – a control system first  developed for the F-TYPE AWD. These technologies combine the rear-wheel drive handling balance and agile steering feel at the core of Jaguar's dynamics DNA with the performance benefits of greater traction – in all weathers and on all surfaces
To own a Jaguar was once a luxury reserved for the few who could afford it. Even then it meant either opting for extravagant luxury or raw sports power. Now in the F-Pace, Jaguar has discovered a way to offer everything it is good at all in one package – and one that's relatively affordable in its class.
The F-Pace enters the busy market of crossover vehicles with a complete package. It can work for those seeking a functional and spacious SUV, while also offering the power, handling and fun of a sportier machine – all tied together with future-proofed tech that's a big step beyond older Jag tech installs.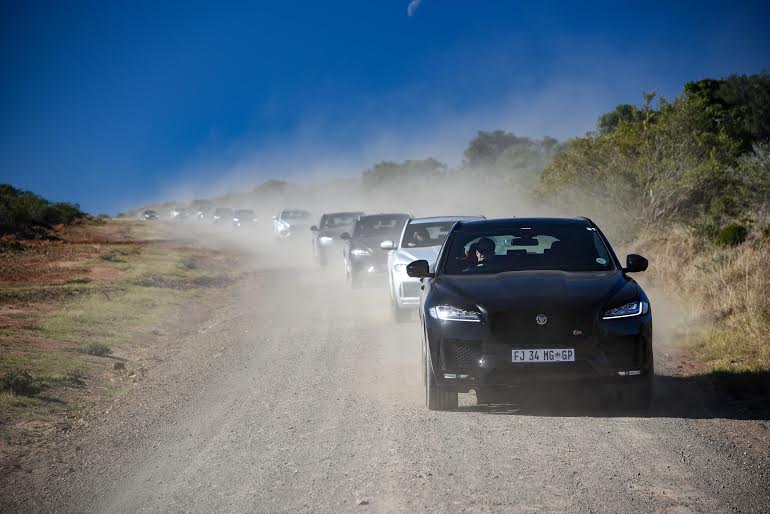 If you squint your eyes at the new #FPACE's headlights you will see the wild cat's eyes they call the jaguar ready to pounce on its prey.