MUTARE– A non-governmental organisation focused on influencing pro-poor policy formulation has launched an advocacy intervention in three Manicaland rural wards.
The intervention will cover three wards in Dora communal lands under the Mutare South Constituency.
In a concept paper by the Poverty Reduction Forum Trust (PRFT) Executive Director Judith Kaulem said this intervention will mainly focus on providing evidence based advocacy for pro poor policies through research and dialogue.
"This process is to influence the formulation of pro-poor policies through carrying out research on poverty related issues, engaging with policy makers, promoting broad-based consultative dialogue and processes, as well as advocating for sustainable human development in Zimbabwe.
"Our work is to influence policies and programmes that should translate to improved welfare of all citizens so that they live long, decent and healthy lives and reduce inequality," she said.
According to the Poverty Income Consumption and Expenditure Survey 2011/2012 report by Zimbabwe Statistics office at least 62.2% of Zimbabwean households languish in poverty due to "fragility in the economy due to limited fiscal space which has led to low levels of public investment in social sectors thereby negatively impacting on poverty."
In the rural areas the situation is worse off as a total of 76% of rural households were poor in comparison to the urban average poverty level of 38.2% of urban households giving a total average prevalence rate of 62.6%.
PRFT uses evidence based approach in its advocacy work to realise policy change and sustainable development in communities where poverty dimensions are varied and widespread.
PRFT Programs Coordinator Tafara Chiremba also revealed that this initiative was necessitated by their work in carrying out the in 7 towns namely Harare, Mutare, Bulawayo, Gweru, Shurugwi, Masvingo and Bindura where they are carrying out Basic Needs Basket (BNB) surveys.
"We are currently working in seven towns in Zimbabwe on the BNB survey with an overall objective to generate regular and reliable statistical and qualitative information of the basic cost of living for ordinary residents in specific locations, and push for policies and programs that cushion vulnerable urban household.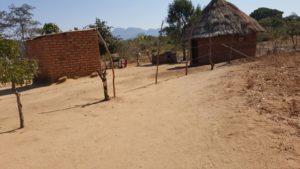 "This has now cascaded to the rural areas and Dora is our pilot project," he said.
He added, "The precursor of this rural initiative the BNB is a monthly social research tool which consists of two components namely the Food and Non – Food Price Monitoring survey and the Household income and Expenditure survey."
Through the BNB, PRFT tracks the cost of basic day-to-day necessities, including mealie-meal, sugar, salt and milk, housing and utility bills, required by an average family of five to live an acceptably decent and healthy lifestyle.
Chiremba said the BNB methodology uses a participatory approach and works closely with residents associations to ensure that residents are involved in the development of the town specific BNB baskets
"After we carried out a study on rural poverty in Manicaland, we found out that issues of food insecurity are a concern in these areas," he said.
The information will be used to increase awareness among all stakeholders and inform planning and solutions at household level, community level, and district level, provincial and national level
Chiremba said though this generation of evidence-based policy options they looked forward to a positive government response aimed at improving livelihood challenges of rural communities
"PRFT believes that the introduction of the Rural Basic Needs Basket initiative will contribute towards informing sustainable strategies for addressing food security and social service delivery issues for the rural household," said Chiremba.