President Robert Mugabe has lauded former Chief Justice, Godfrey Chidyausiku for his role in championing the controversial land reform program which violently displaced former white commercial farmers from their farms.
Officiating at Chidyausiku's burial at the National Heroes Acre in Harare on Saturday, President Mugabe said the former Chief Justice was key in fighting for the government's position on the controversial land reform programme which was facing stiff resistance from some quarters, including his predecessor Anthony Gubbay.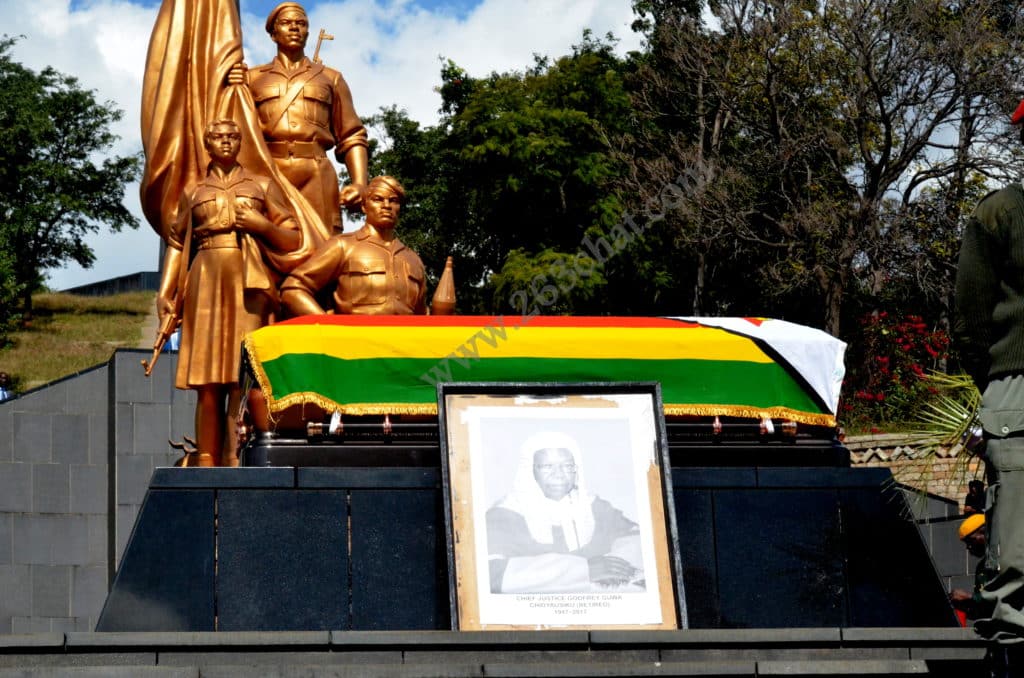 "As Chief Justice, the late Godfrey Chidyausiku will be remembered for the most important role he played in defending and shaping the course of our land reform programme.
"When we embarked on the third Chimurenga programme, there was intense fighting as you know; the white farmers did everything possible to derail it.
"He applied his sharp legal mind to overturn the Justice Gubbay judgements," said Mugabe who seemed to take a jibe at Gubbay and other white judges for trying to sabotage the land reform.
Mugabe added that contrary to public beliefs that the late former Chief Justice was a puppet of the government, Chidyausiku was defending the Zanu PF led government on the land reform programme because "there were whites who wanted to spoil it by going to the courts, even to those in Britain."
"If you have judges who understand your circumstances and who are sons of the soil too; who fear that if the land is taken they too will be left poor, they will defend the country well," said Mugabe.
The contentious land reform program has been cited as the reason Zimbabwe has fallen from a once emerging economy to a basket case in less than 20 years.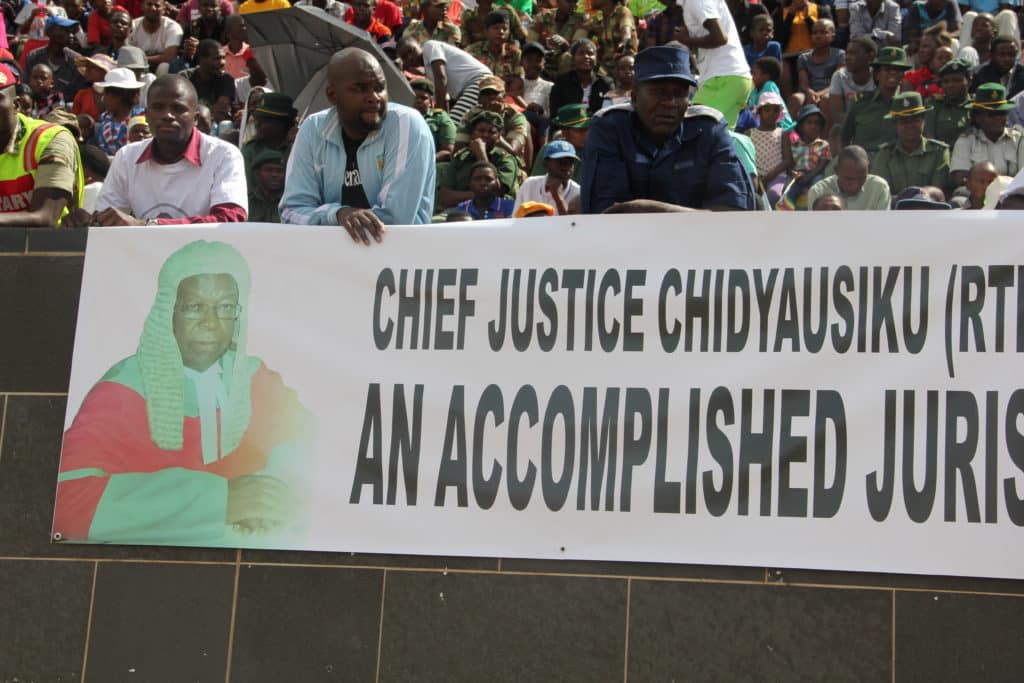 The productive farm land was redistributed to uncommitted and ill-equipped farmers who are failing to utilise the farms.
Before the land reform programme, Zimbabwe was highly regarded as the bread basket of southern Africa whose economy was rooted on agriculture.
In recent years, however, the country has been an importer of maize required to feed the country.
Mugabe also revealed that the late retired chief justice did not influence the selection and appointment of his successor, after he led interviews that made recommendations for Justice Luke Malaba's elevation.
He said after the interviews, Chidyausiku sent his recommendations to Justice Minister and Vice-President Emmerson Mnangagwa, who then forwarded them to him.