On fire Zimdancehall queen, Lindsay who recently made headlines after alleging she was dating Soul Jah Love has said is not bothered by recent revelations that the Pamamonya Ipapo hitmaker and wife Bounty Lisa are back together.
Lindsay whose real name is Mildred Munyikwa rose to fame with her hit song Ukandizembera. She has previously confessed her love for Soul Jah Love in her song "Letter to Soul Jah Love" but the chat topping Zimdancehall star disowned her saying she is not worthy his time to respond to her.
As if she has not made enough controversy, Lindsay is back again and this time she says she is not cheap adding that Jah Love does not fit her class.
"I never said I loved or liked Sauro, for me he is not good enough and does not fit my class, he can not afford my lifestyle and let alone being with me.
"I wrote that track Letter to Soul Jah Love after Kinnah's song which tried to comfort him when he was about to lose his leg and as a sense of humor I did something to ease his stress but being a typical Zimdancehall artist he did not get it.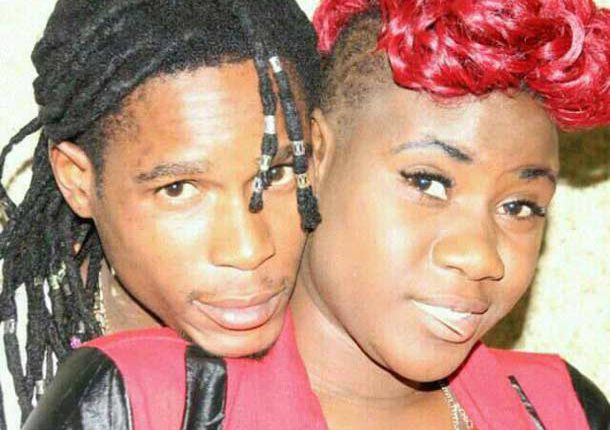 "Sauro shot a video while in South Africa acknowledging to having listened to my songs and I had to do a response to his insults which I personally felt degrading," said Lindsay.
After the news of Soul Jah Love reuniting with wife Bounty Lisa, Lindsay released a track titled Ndaramba Kuparikwa, taking a swipe at Bounty Lisa, claiming has slept with the whole neighborhood including her husband's close friends.
Some of the lines in the song goes like this (Kuparikwa ndati no woti hauna kumbobvisa pfuma Stella wako haazvari ndototi wakachiva chibhakera chemhuno) I have to be in a polygamous relationship whilst you haven't paid my lobola to my in-laws whilst favoring this big nosed lady.
However Bounty Lisa has responded by saying (Chikuru rudo) love beats all.
The tension has grown between the two female chanters with Bounty Lisa having released numerous songs attacking Lindsay.